What is a Kaleido account?
Kaleido is the company behind remove.bg and Unscreen (for video background removal).
When you create an account on remove.bg (or unscreen.com) you get instant access to both tools and this is your Kaleido account: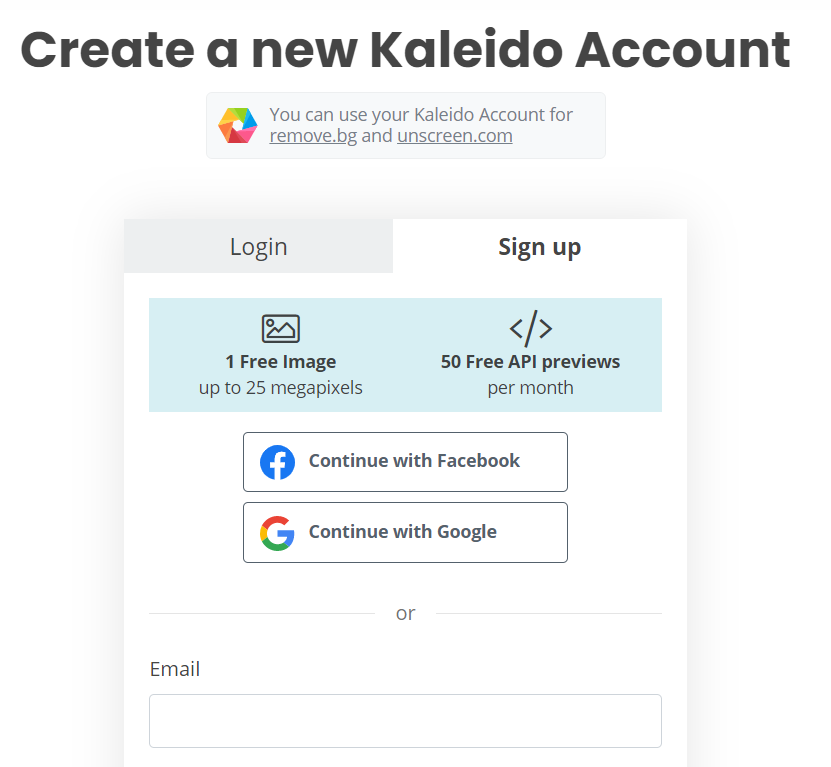 This way you can manage both accounts, remove.bg and Unscreen in one place. Remember that the account is free unless you decide to upgrade!
Was this article helpful?

Yes

No