Change login method
There are 3 ways to register your Kaleido account:
email + password

via the Google account

via the Facebook account
If you signed up with Facebook or Google account, but for some reason, you prefer to change that to email + password, you can easily do that in your account profile. Just click here and select Manage Kaleido Account: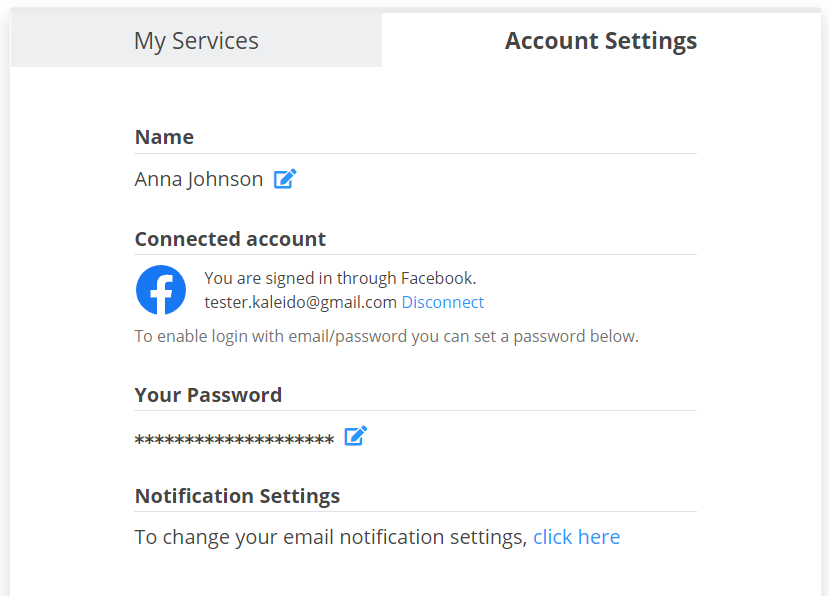 Now you can disconnect your account from Google or Facebook and select email + password. After disconnecting your account you can also choose another email address.
Note that if you signed up with an email + password you cannot change it to Google or Facebook login.
Was this article helpful?

Yes

No