Do you have a car dealership? Or perhaps you're just looking to sell your car online and want to take the best photo to sell it.
We're going to show you our best tips and tricks on how to take the best car photos and easily remove the background in seconds with remove.bg afterward — whether that's setting, lighting, or angles.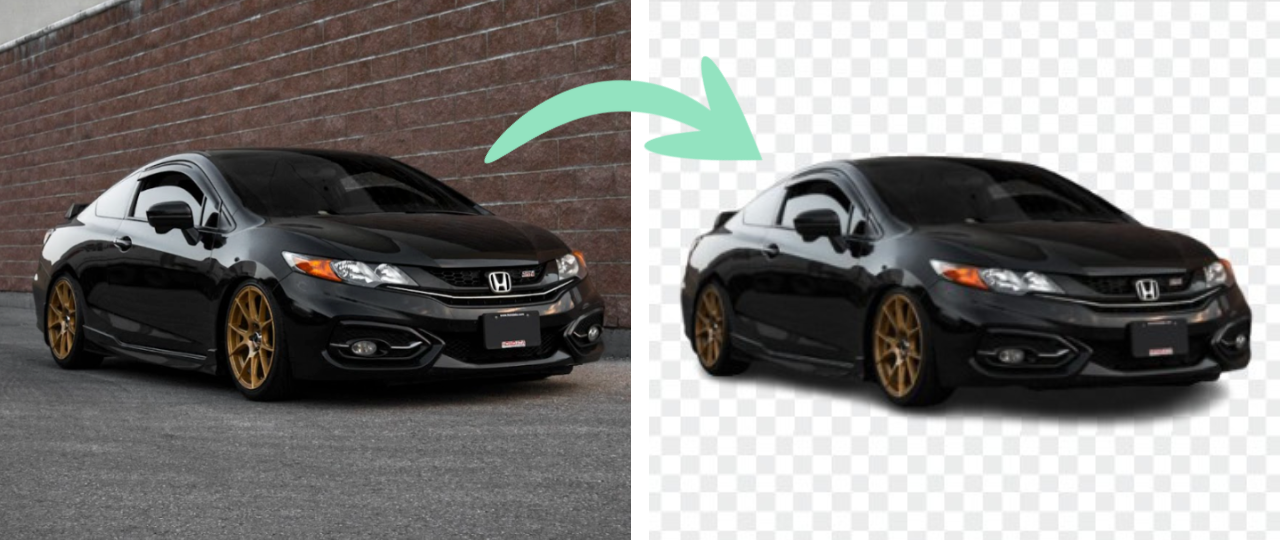 Why would you want to go about it that way? Because shooting your car photos like this makes your photography super fast, scalable, and budget-friendly.
What used to take hours can now be done in minutes, if not seconds, as the AI applies a background or design to your car photos. You can even add the design and settings to your car photos in bulk. 
Here's an example of a car photo we uploaded and the result we got in just a few seconds: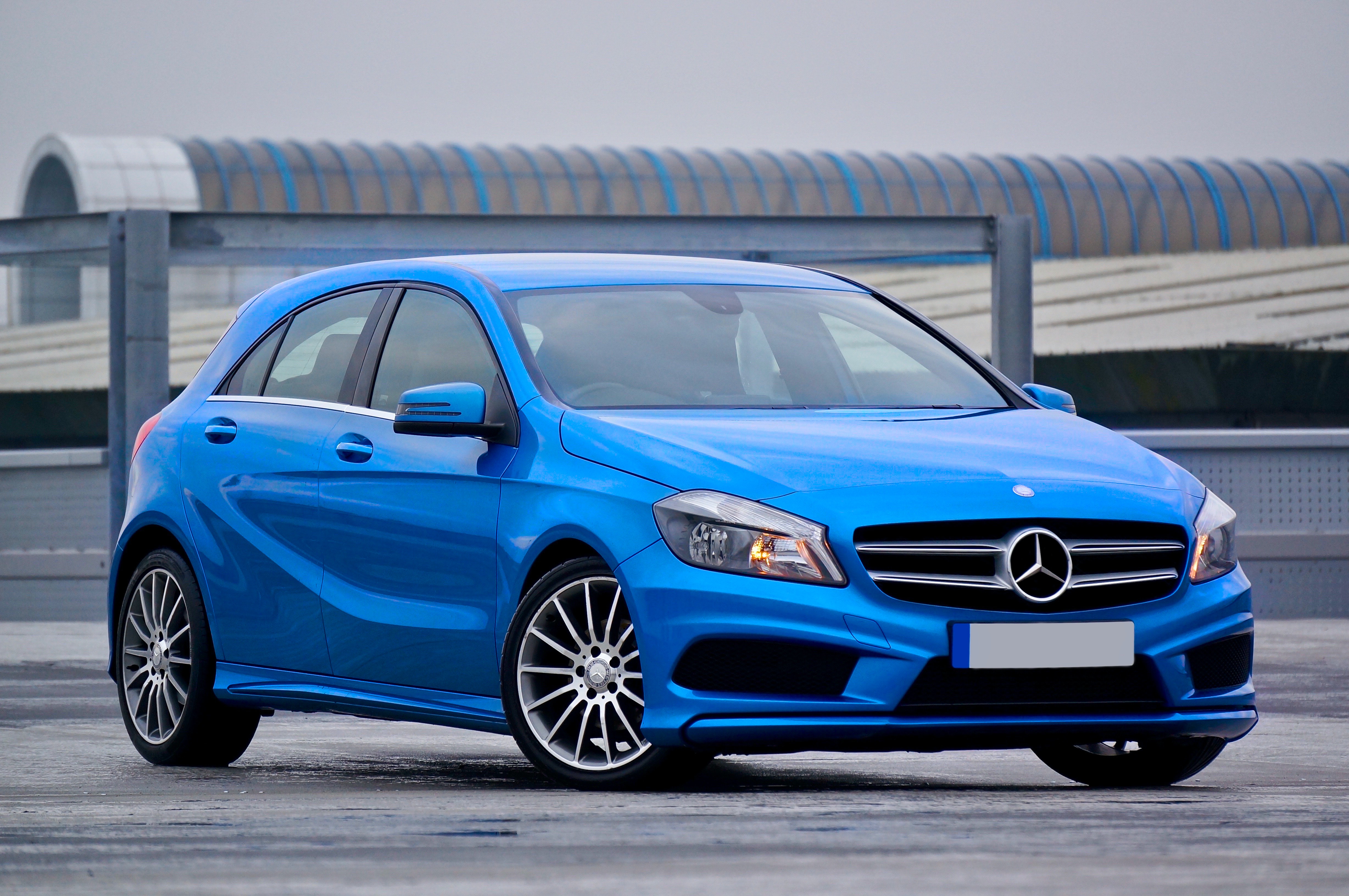 Just moments after uploading your image, remove.bg will have removed your background.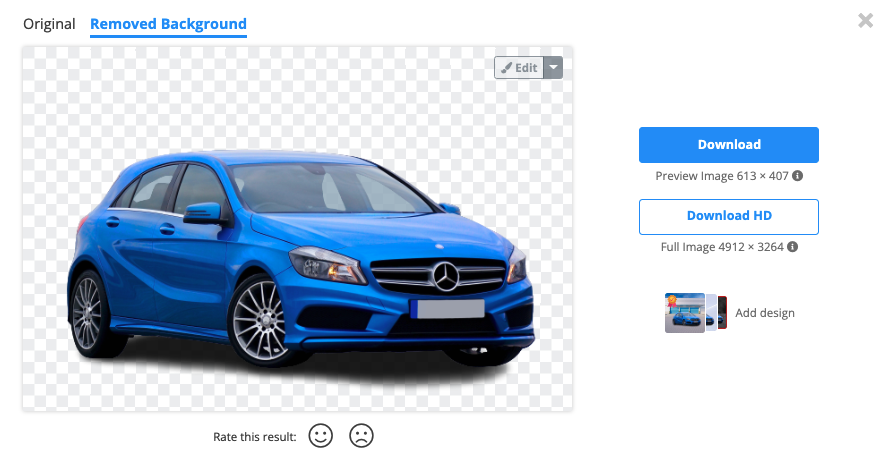 Now, let's get down to our top tips on how you can achieve just those results.

1. Place the car freestanding rather than in a crowd
The first thing you want to make sure of is that your car is freestanding in the frame, not amongst others, and ideally with little to no objects in the background — that way, remove.bg can only detect the car as the main object of the photo.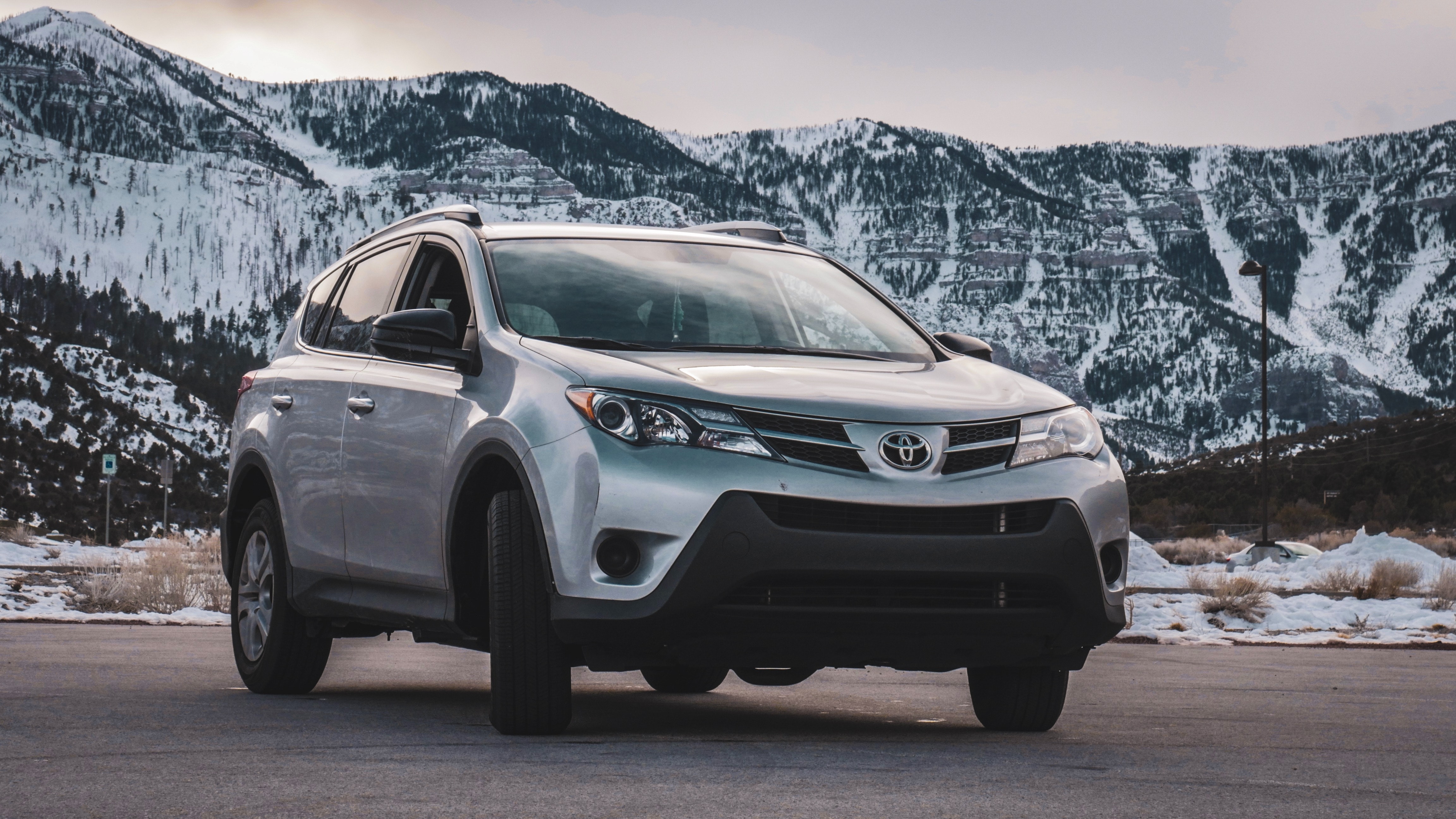 2. Tarmac & outdoors is the way to go
Instead of the car being on a surface such as grass or a rug, your best bet is to shoot your photos outdoors on tarmac; otherwise, remove.bg might pick up the grass as a part of the main results.
We also recommend shooting outdoors because using natural lighting is less hassle and more budget-friendly. Artificial lighting can give you too many reflections if you don't have the right equipment — aka soft boxes in a studio.
The only thing you will want to do is shoot all of your car photos on the same day as fast as possible to keep the lighting consistent.
3. Shoot at a straight or slightly slanted angle
When you're shooting photo assets of your car, you're going to want to shoot at a straight or slightly downwards angle; avoid shooting at angles that are either too close or too far off the ground, and make sure the camera is positioned at the same level as the car.
This gives the photo a natural look and feel, as the angle is similar to you looking at a car when you're standing right in front of it. It's also better for remove.bg to help detect the vehicle, and it works best with the preset designs.
To keep things consistent, you should use a similar, if not the same, angle and depth of field (how far away you are from the car and how much of it is in frame) in all your photos; using a tripod will help you achieve just that. So grab one.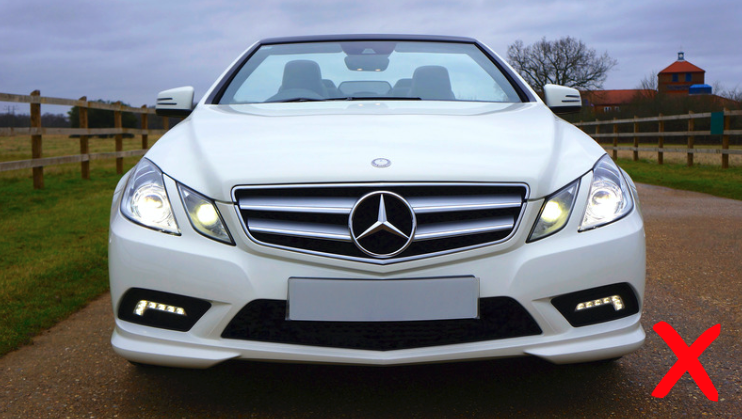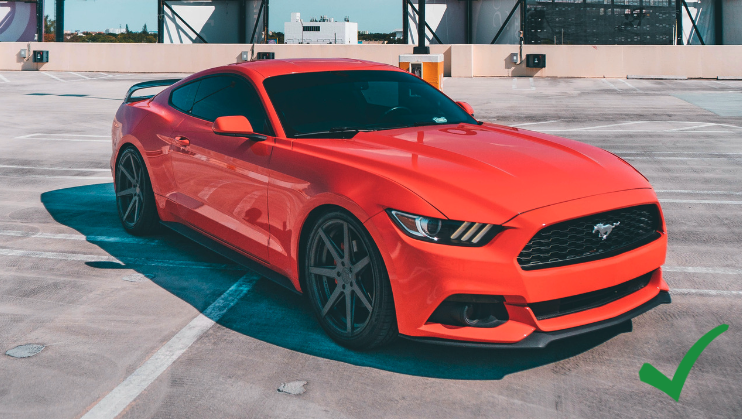 4. Take full frame pics and crop later
Want to show certain parts of the car or create a design where you're going to crop some of the car? No problem. It's best to take full-frame pics and crop later though, to ensure you can scale your photography.
5. Avoid direct sunlight
Ideally, you should have no direct sunlight, minimizing car window reflection. So if you can opt for a cloudy but bright day — that would be best.
6. Opt for a morning or afternoon shoot
Another thing you'll want to watch out for is what time of day you should shoot at. Midday sun can be extreme and give a direct reflection — which is why we reckon shooting in the morning or afternoon is best for avoiding harsh reflections and over-exposure (aka your photos being too bright).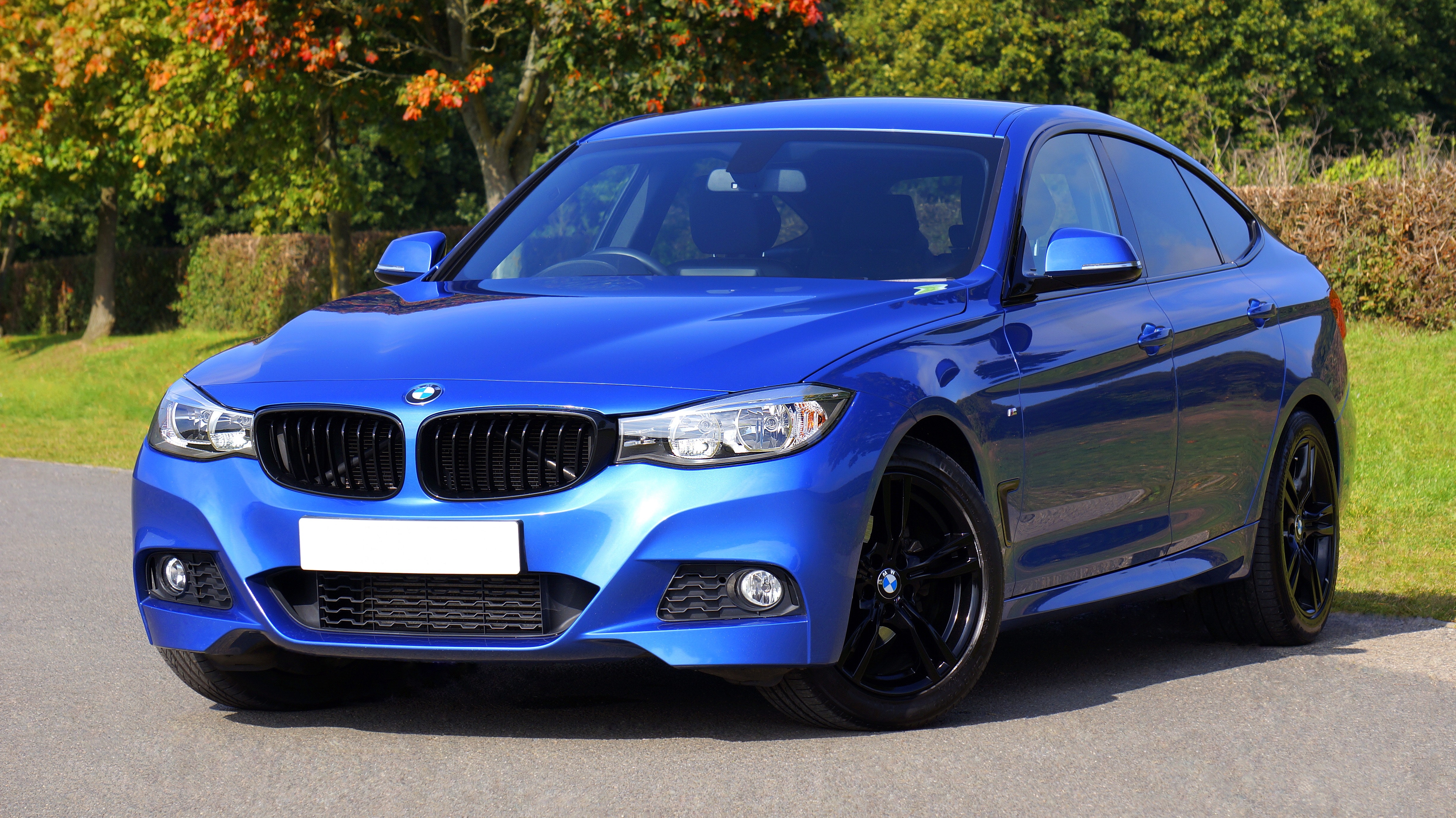 7. Avoid reflections
Reflections break up car photos and make the image less aesthetically pleasing. In some cases, it can also make it a little more difficult for remove.bg to pick up certain parts of the photo. This is why we recommend avoiding reflections as much as you can.
To do this, you will want to watch out for the surroundings you're placing the car in — if you're across from many buildings and busy roads, they are bound to reflect in the car.
So try to use a wide-open space like an empty car park surrounded by nature instead. Also, avoid yourself being reflected in the shot by using a tripod and a timer to shoot your shot.
8. Make sure the background color sets itself apart from the car
Avoid having a background similar to the car's color (e.g. a gray car on a gray concrete background). Not only so your vehicle stands out in your photo, but if you want to edit the photo later with remove.bg, it might have trouble picking up which part of the photo is the car and which is the wall.
That wraps up our top tips on how to best take car photos so that removing and changing the background afterward is super simple. Now let's dive into how you can remove the background of your car photo once you have a perfect shot.
How to remove the background of a car photo
Removing the background of a car photo can be done in only a few seconds. Just:
Drag and drop your image onto the tool; we decided to go for this lovely Ford to show you the end result. As you can see here, this photographer stuck to the tips and tricks we mentioned above; tarmac, few shadows and reflections, a plain background, and a good angle. 

In just a few seconds, remove.bg will have removed the background for you. Now you can either download the photo and upload it into your own photo editing software, like Photoshop, or go ahead and hit > Edit to make changes directly in remove.bg.

Here, you can either select the > Photo or Color tab to edit the background; you can even upload your very own background in the photo tab.

If you want even more background options for your car image or the possibility to add a logo, check out our car photo optimizer or head to the automotive section on Designify.

Once you're happy, press on > Download to save the image to your device.
That's it! How to not only take the best car photos but also how you can easily remove and change the background afterward in just a few seconds. If you need to do some extra editing on your photos, you can check out our tips on car photos editing for dealerships.
What are you waiting for? Hop on over to remove.bg and give it a test drive.