How to use - general settings
remove.bg for Windows/Mac/Linux allows you to process multiple images in just a few moments. You can drag & drop single images or whole folders to make your workflow even faster. You can also pick a background color and size which will be applied to all images.
Images are processed through the remove.bg API, which requires an active Internet connection and an API key.
The desktop app is available for:
Windows 10/11 (64-bit)

Mac: macOS 10.10 or newer (64-bit)

Linux: Ubuntu/Debian (64-bit)
You can select three types of background removal: transparent background, colored background, and design template: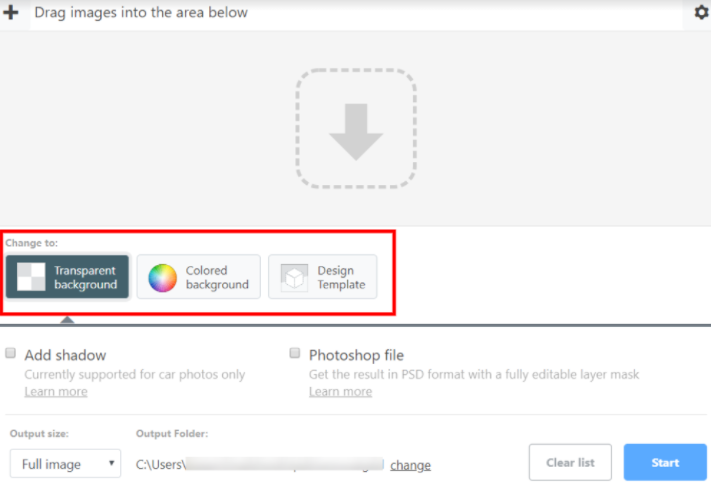 Transparent background - removes the background of the image and you can download the result in PNG

Colored background - replaces the background with the color of your choice - with this setting the output will be downloaded as JPG

Design Template - allows you to batch process the images with your custom-made design template - you can read more about it here.
Don't forget to select the right output size - you have also three options here: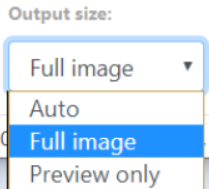 Auto:

a) original image smaller than 0.25 megapixels > preview size will be used and 0.25 credits charged

b) original image larger than 0.25 MP > full-size will be used and 1 credit charged

Full image - this way you will download your images in the highest available resolution, of up to 25 megapixels

Preview - your images will be automatically resized to match the preview size of up to 0.25 megapixels (you will also be charged 1/4 of a credit, not a full credit)
If you want to learn more about available formats, click here.
Was this article helpful?

Yes

No