How to get PSD, PNG, or JPG format
You can upload any image that is a JPG, PNG, or TIFF file. Note that the maximum file size is 12MB.
If you select the Transparent background as your output, then images will be downloaded as PNG. The reason why the downloaded images are in PNG format is that JPEG does not support transparency, while PNG does.
If you need/prefer JPG images then just switch Transparent Background to Colored Background and pick a color of your choice (e.g. white). All images you process by clicking Start will be saved as JPG images now.
If you'd like to get the output file in PSD format you just need to mark the checkbox Photoshop file and the result will be saved as PSD with a fully editable layer mask.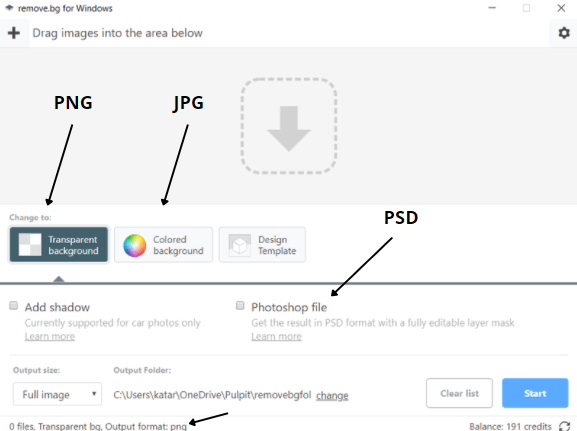 Was this article helpful?

Yes

No