How can I cancel my subscription?
To cancel your subscription, follow the steps below:
2. Click on Cancel subscription.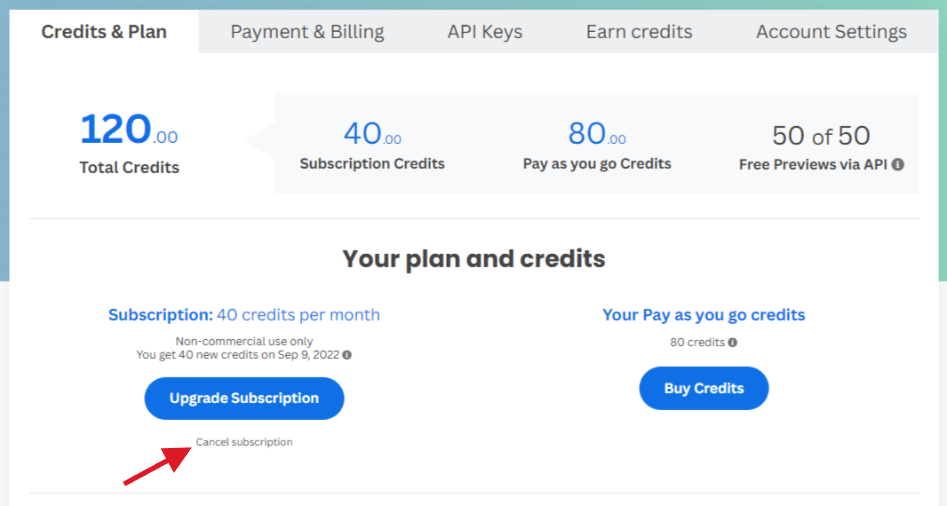 3. Select the reason for cancellation. Your feedback is really important to us, but if you want you can skip this step on the bottom of the list.
4. Confirm cancellation by clicking on Cancel subscription. Note: if you proceed, your remaining credits will be invalidated at the end of the billing period.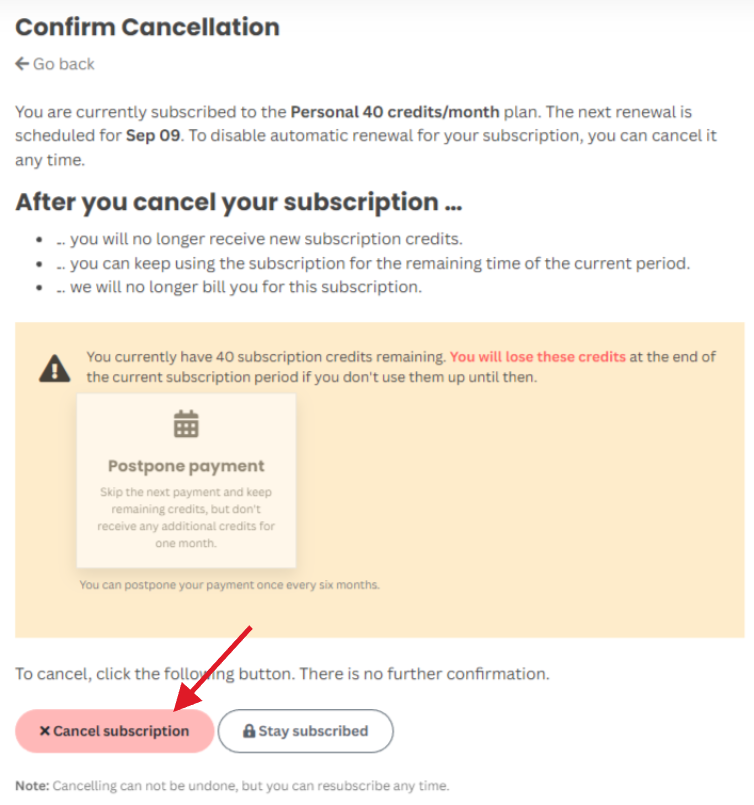 Done! Your subscription is now cancelled. You will not be billed again and you can use the remaining credits until the end of the billing period.
Was this article helpful?

Yes

No