You might think of photography as a solo profession, but it's more of a team effort — besides shooting, you've still got editing, retouching, and photo background removal. This makes it even more important to pick simple, accessible image editing and photo background removal software that keeps your photography workflow running like clockwork — especially in situations where you don't have time, access to the internet, or need to work across different PCs, like Mac, Linux, or Windows.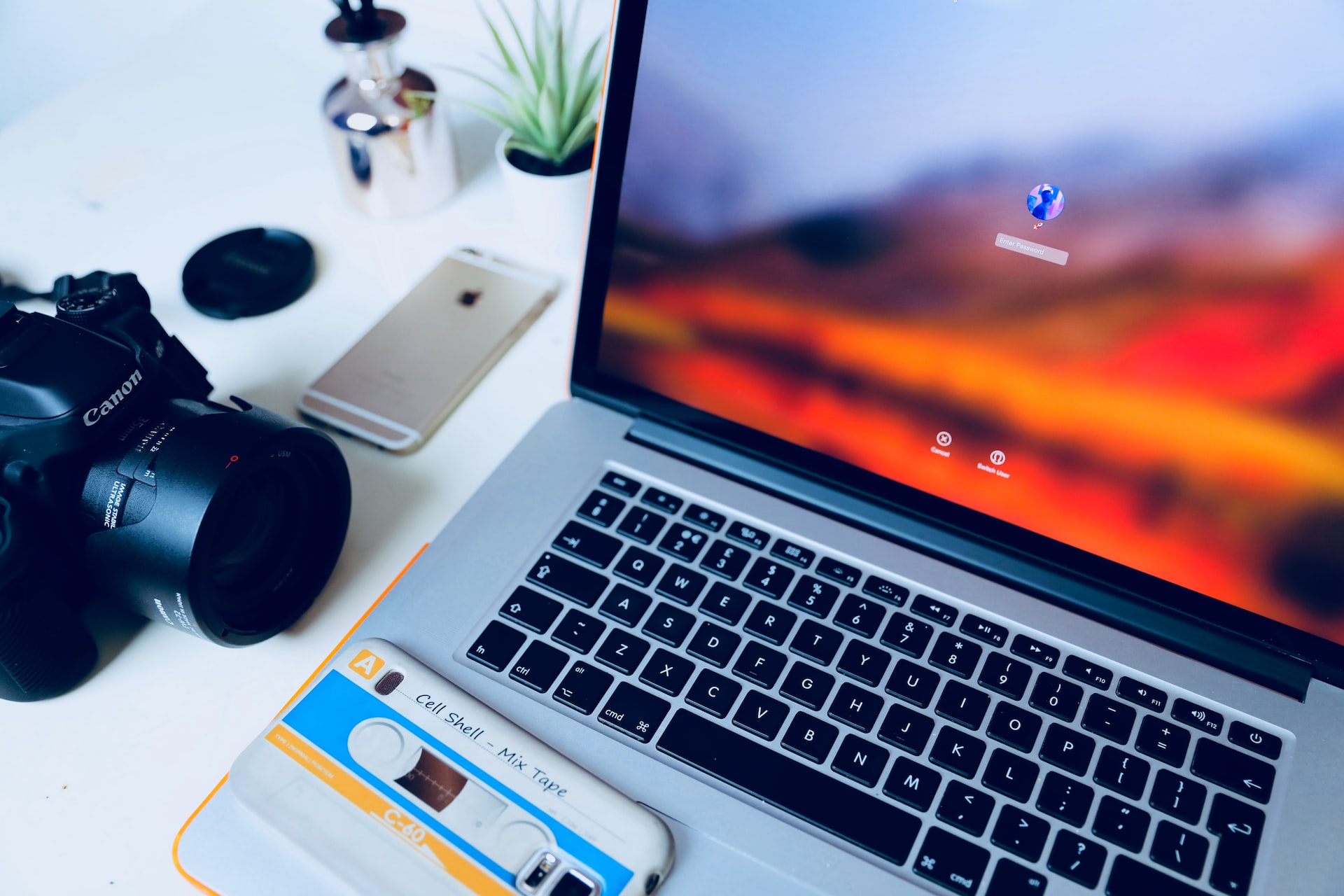 At times like these, it's a smart idea to consider downloading a desktop app instead of an online tool since you can use it whenever you want and just need access to your device. In this article, we cover the best photo background remover software for PCs, including remove.bg's desktop app — a simple, quick, accessible solution that lets you edit your photos in bulk and on the go, organizes your edited photos on your device, and works across Max, Linux, and Windows PCs. 
Whether you're a Mac or a Windows user, there's plenty of image editing software out there that makes it easy to remove backgrounds and retouch photos with just a few simple steps. Imagine never having to go through the hassle of manually tracing your photos yourself to remove the backgrounds? Don't look any further than the remove.bg desktop app. Besides this, we've also rounded up a few options for Windows and Mac PCs.
Removing photo backgrounds with the remove.bg desktop app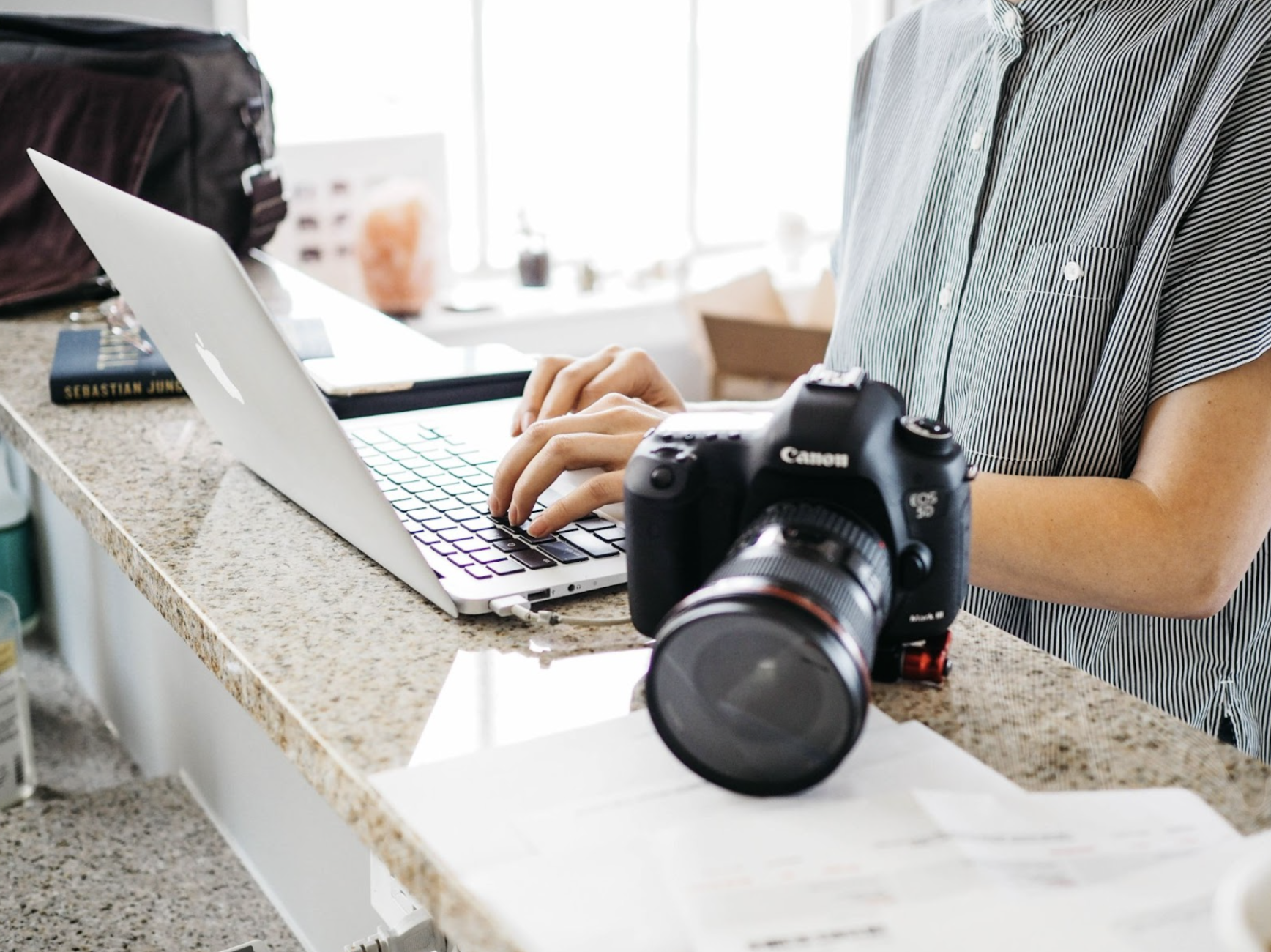 Maybe you've used remove.bg to remove your photo backgrounds online, but you might not have known that it also had a desktop version you could download to your device. This is a great option for when you're editing photos on the go, don't have much time, and no matter whether you're using a Windows, Mac, or even a Linux PC. We think this will come in extra handy if you're, say, a school photographer using the desktop app to edit multiple portrait shots at the same time — just in time for yearbook season. If you're interested in the topic you can check out our tips on how to take a good yearbook photo for school.
Before you download the remove.bg app, please remember to create a free account on the remove.bg site first. That'll come in handy when using the desktop app to edit your photos. Once you've downloaded the app, you might be prompted to log in via your social media or email accounts or set up an API key (which helps you integrate the remove.bg desktop app with other tools on your device, like Photoshop.) 
Once you've logged in and are ready to go, here's how the remove.bg desktop app works, easy as pie. 

1. Hit the > + icon or drag and drop your photos into the app — as many as you like — and hit the blue > Start button.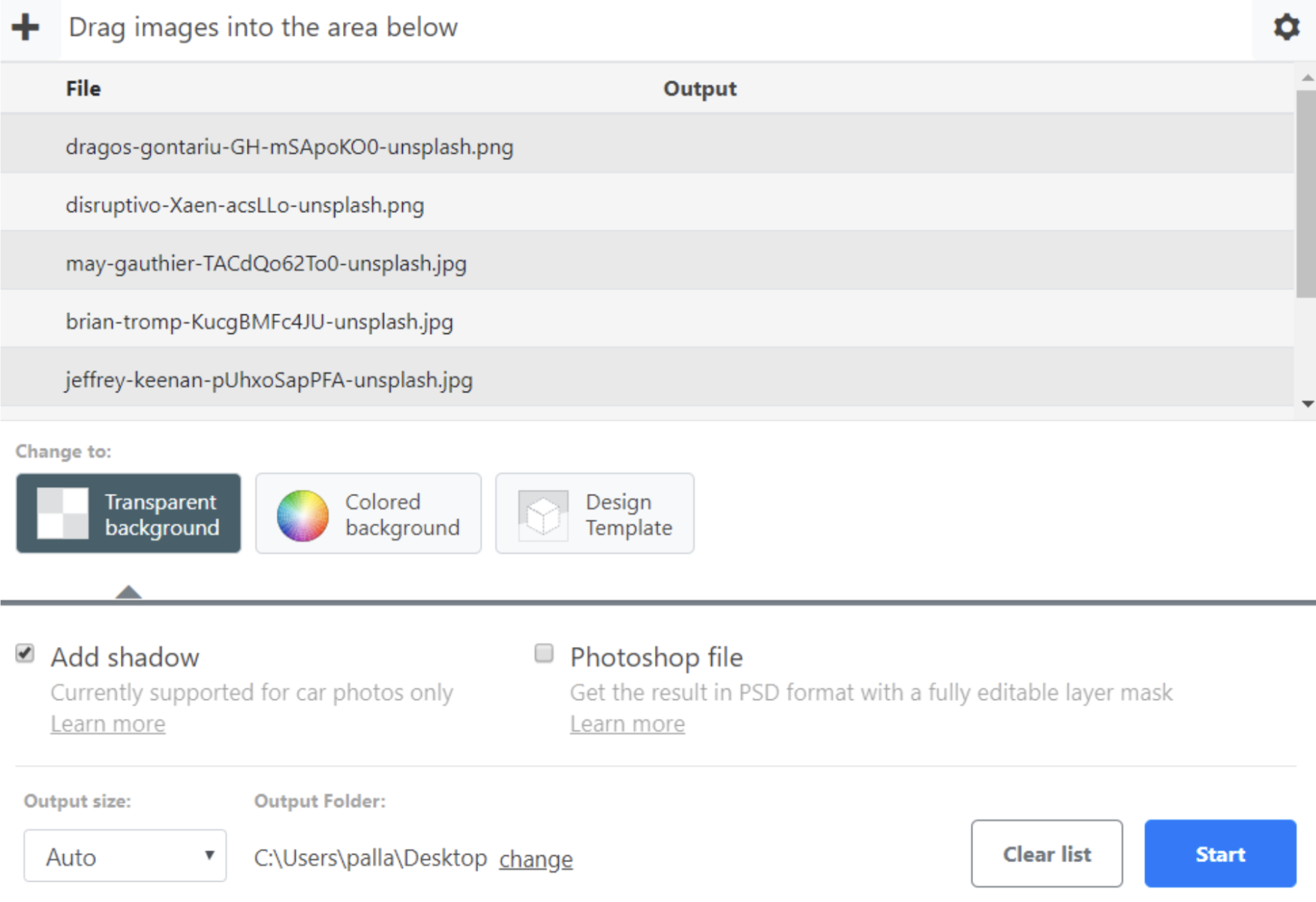 2. Your new images are saved automatically to your output folder — background gone and without a hair out of place.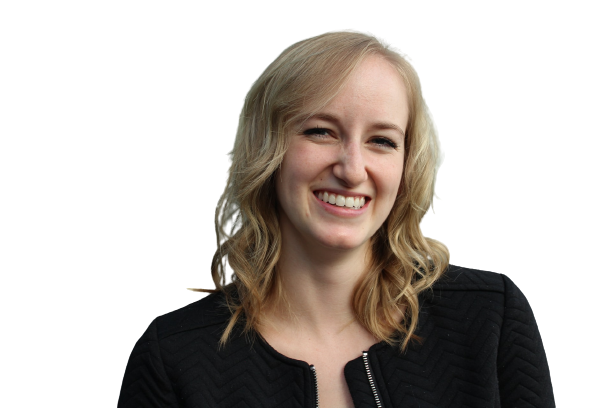 You can change where you want your new images saved from > Settings. Please make sure that the same file isn't saved in the same output folder under the same name, or it might get skipped during editing.  
3. You can also change the background color by clicking > Colored background.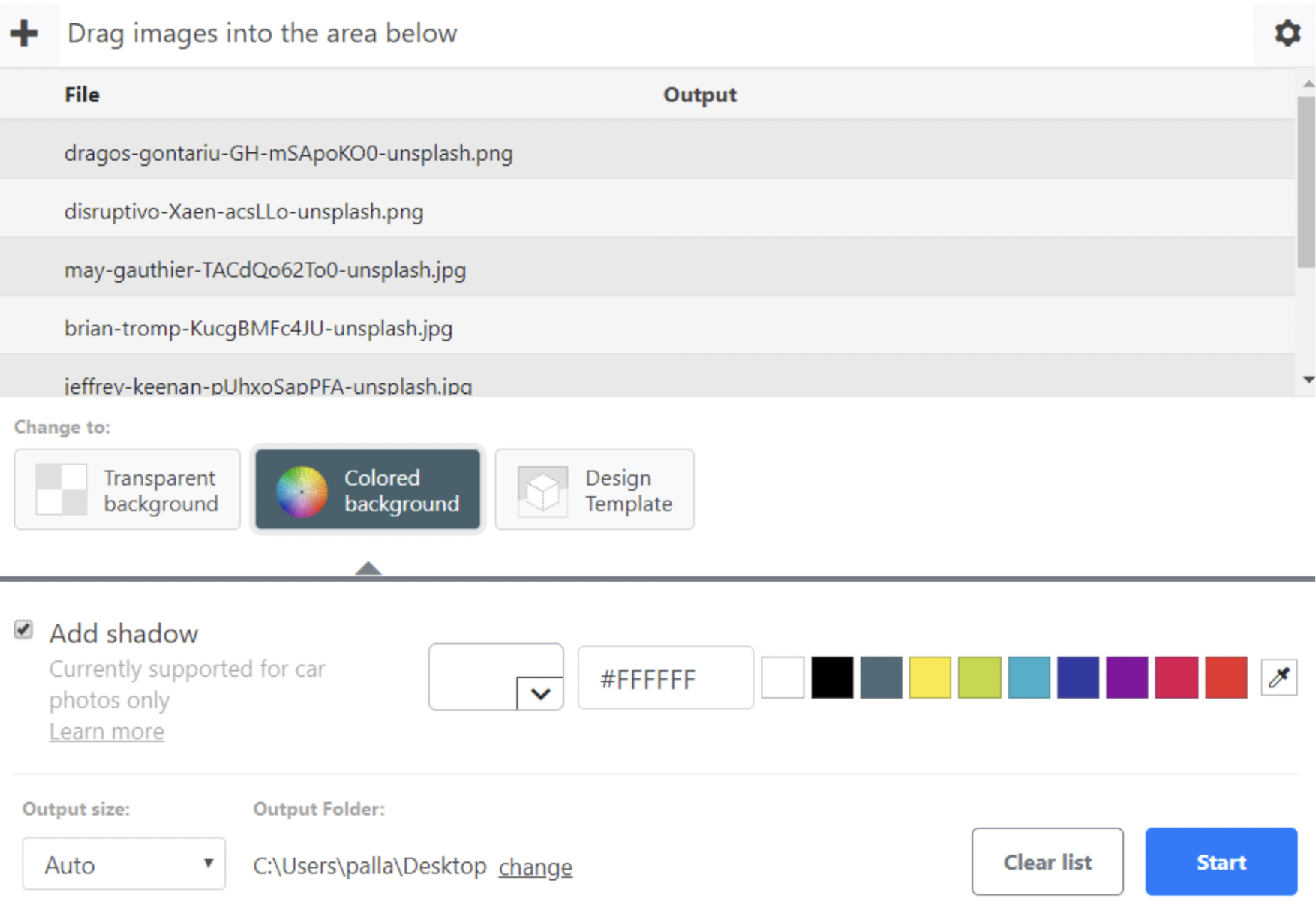 Here's an example: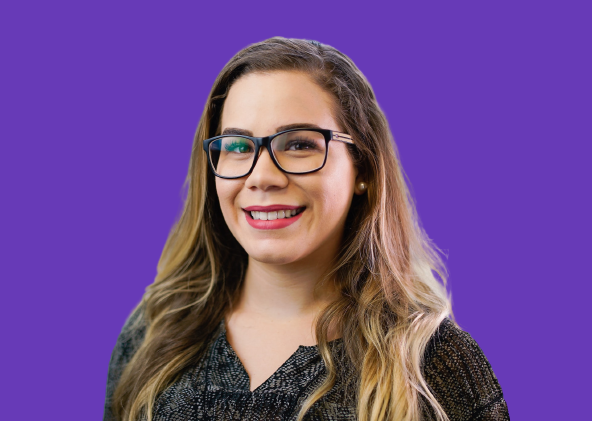 4. You can also add a cool > Design template.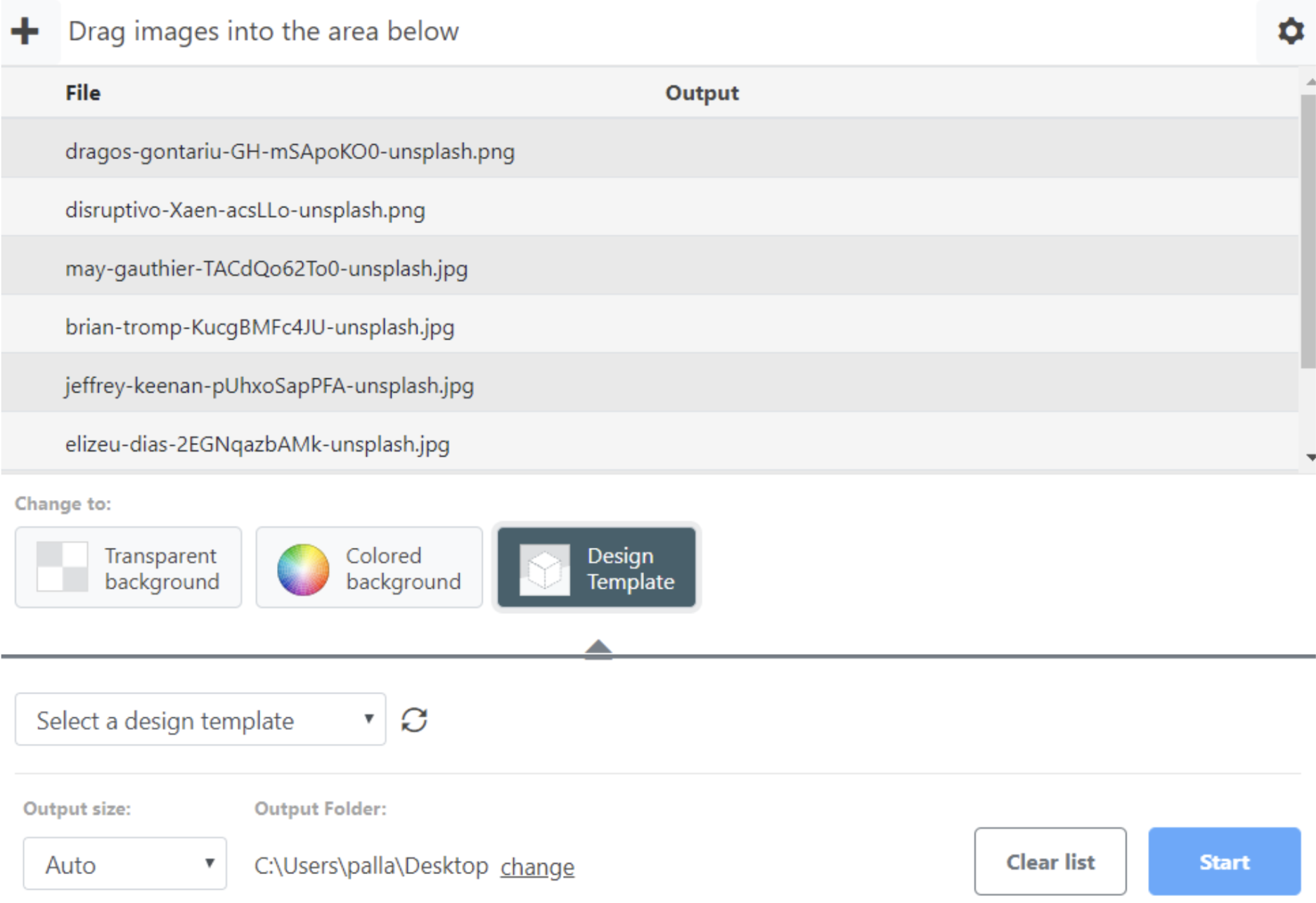 Here's an example of the Easter Greeting Card template from remove.bg.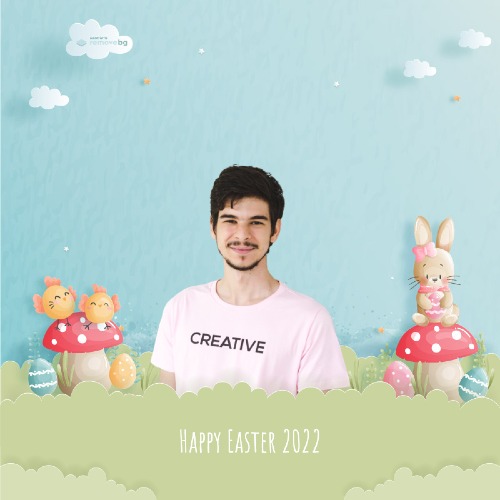 We highly recommend checking out the white background option if you're setting up an e-commerce website (like on Shopify) and are customizing your product photos. If you're working at a car dealership, you're in luck — you get to add a cool shadow effect to your car photos. 
If this wasn't enough, you could also edit your photo via the remove.bg mobile application for Android. Just download it off Google Play, upload your photos, and enjoy the results when they are saved automatically to your phone in 5 to 10 seconds. 
7 incredible benefits of the remove.bg desktop app — for photographers and more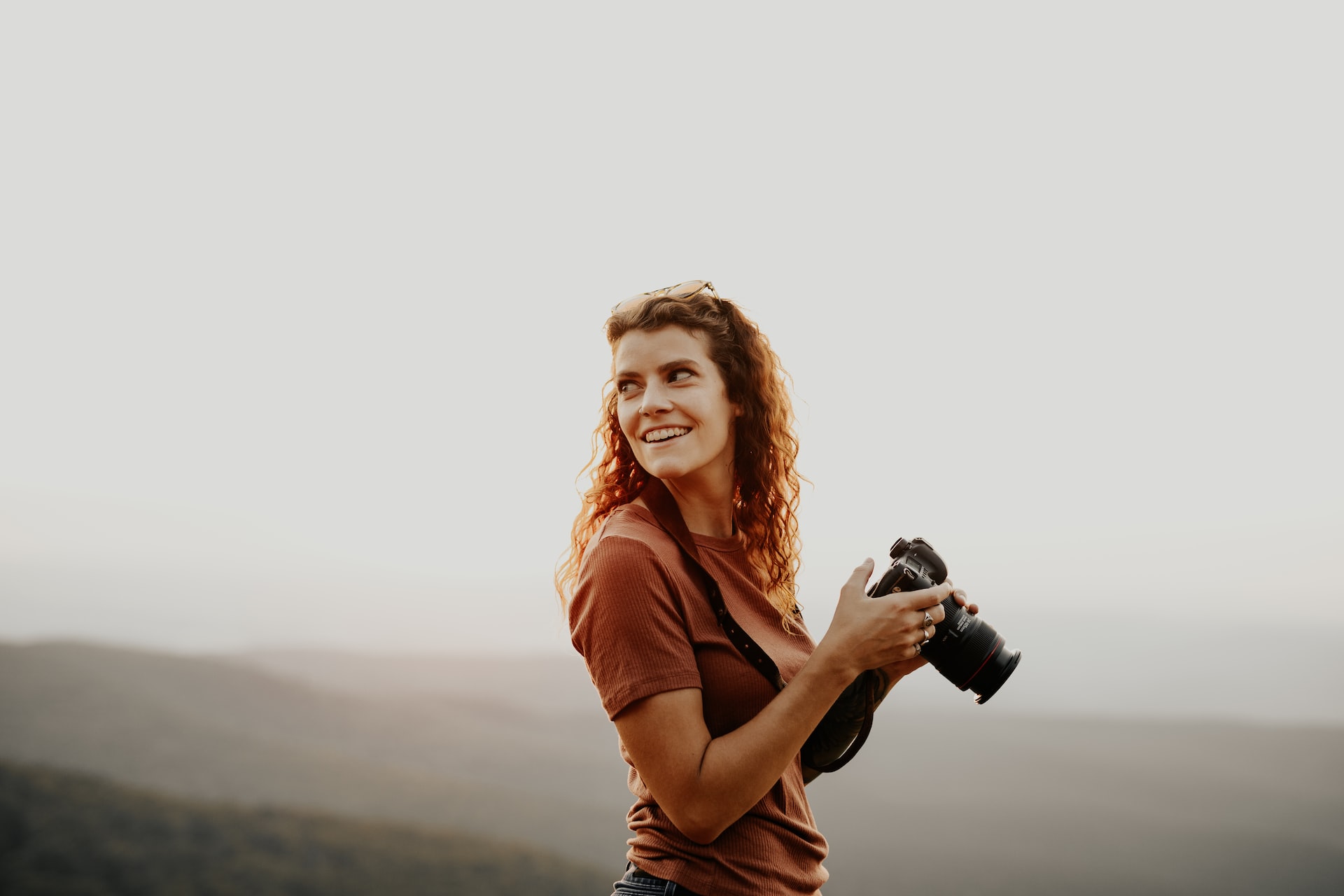 We've seen how the remove.bg desktop app is the busy photographer's dream come true — especially when it comes to speeding up workflows and making image editing easier and more efficient. Here are seven incredible benefits to downloading it to your desktop or mobile: 
1. Never trace an image again
remove.bg's desktop app saves you time and effort by automatically detecting your image backgrounds — no need for you to trace them out manually. All you have to do is upload your photos and let the app work its magic. 
2. Keep your tools in one place 
remove.bg also integrates seamlessly with Photoshop so that you can have a smooth workflow. You can sign up for a free account on the remove.bg website and create your own API key, which lets you integrate remove.bg with other tools on your device. If you use Photoshop, check out its remove.bg plugin.
3. Get high-quality results
Your new images are saved in high-quality resolution. Get a clean, professional-looking background edit with even complex details like hair perfectly edited in and only background elements removed. Clear, focused shots work great for platforms like e-commerce websites and online stores since they add a professional touch to your brand. In case it might be helpful, here's a primer on how to shoot and edit product photos.
4. Choose from a range of backgrounds
You can choose from a variety of solid-colored backgrounds or use a cool design template, like remove.bg's Product Photo Optimizer and Real Estate Sky Replacer. This is perfect for the time-strapped business owner, photographer, or marketing specialist who is busy optimizing images for a product launch.
5. Batch edit your photos
You can upload multiple images at once to edit on the desktop app and have them processed 100% automatically — an excellent option for when you're customizing hundreds of images for your new e-commerce website or photography business. For example, here's a post on how to bulk edit photos for your car dealership. 
6. No need for green screen
The remove.bg desktop app doesn't need any green screen filter or effects to remove image backgrounds. Your photo subjects can pose anywhere they please, and you can just adjust the background automatically later. 
7. Work with any OS you choose 
Whether you prefer Mac, Windows, or Linux, the remove.bg desktop app downloads and works great with all three. If you're having trouble installing the app, check out the installation guide we've got for remove.bg for all three operating systems. 
If you're still exploring your options, here are some other image editing tools for Windows and Mac PCs.
Background remover software for Windows: InstantMask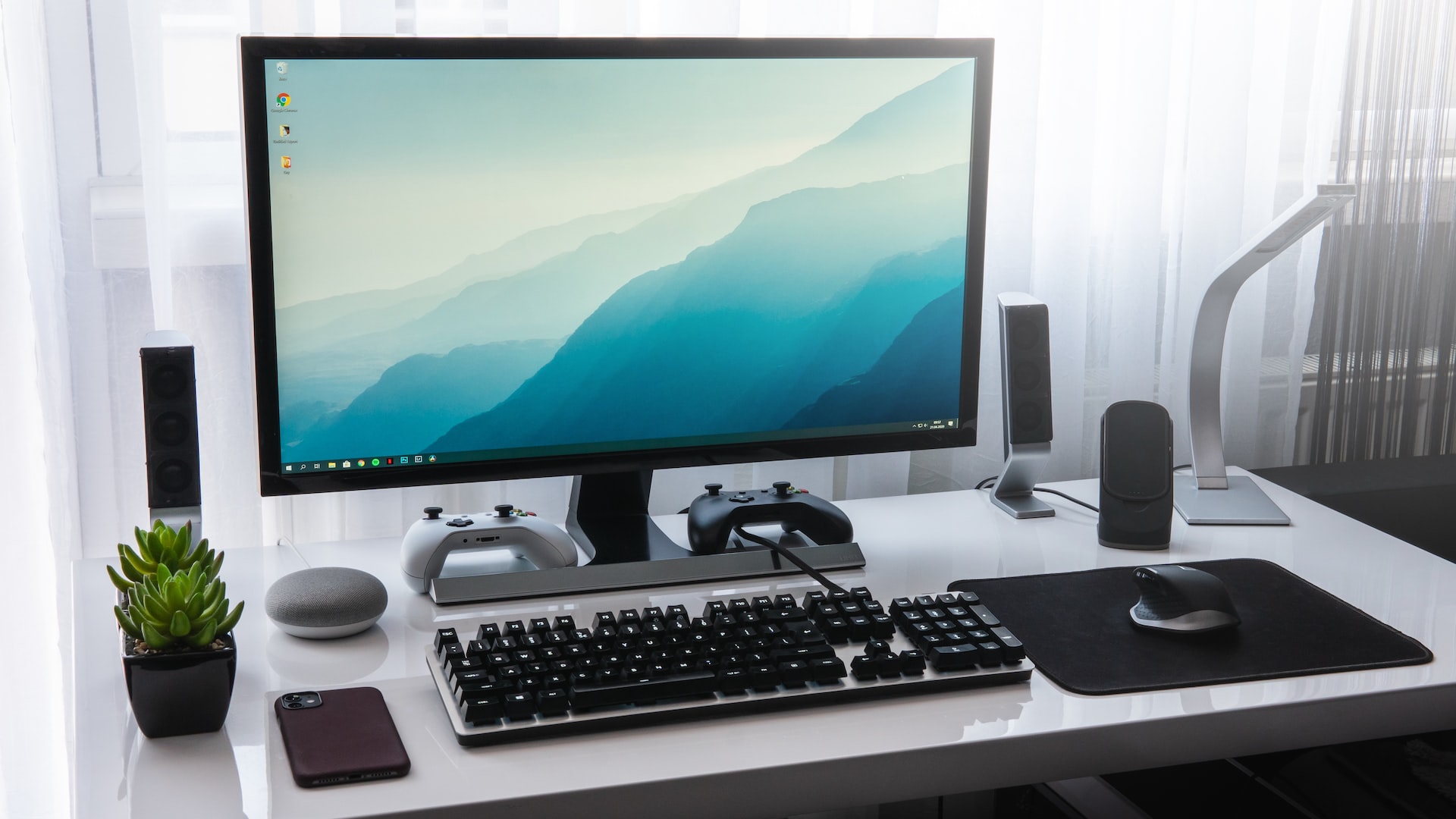 InstantMask is a free photo background removal tool that works great on Windows. 
Here's how to remove image backgrounds once you've downloaded it to your desktop: 
1. Click > File in the top-left corner and then > Open to pick an image to edit.
2. Use the > Green pencil icon to trace the part of the image you want to keep.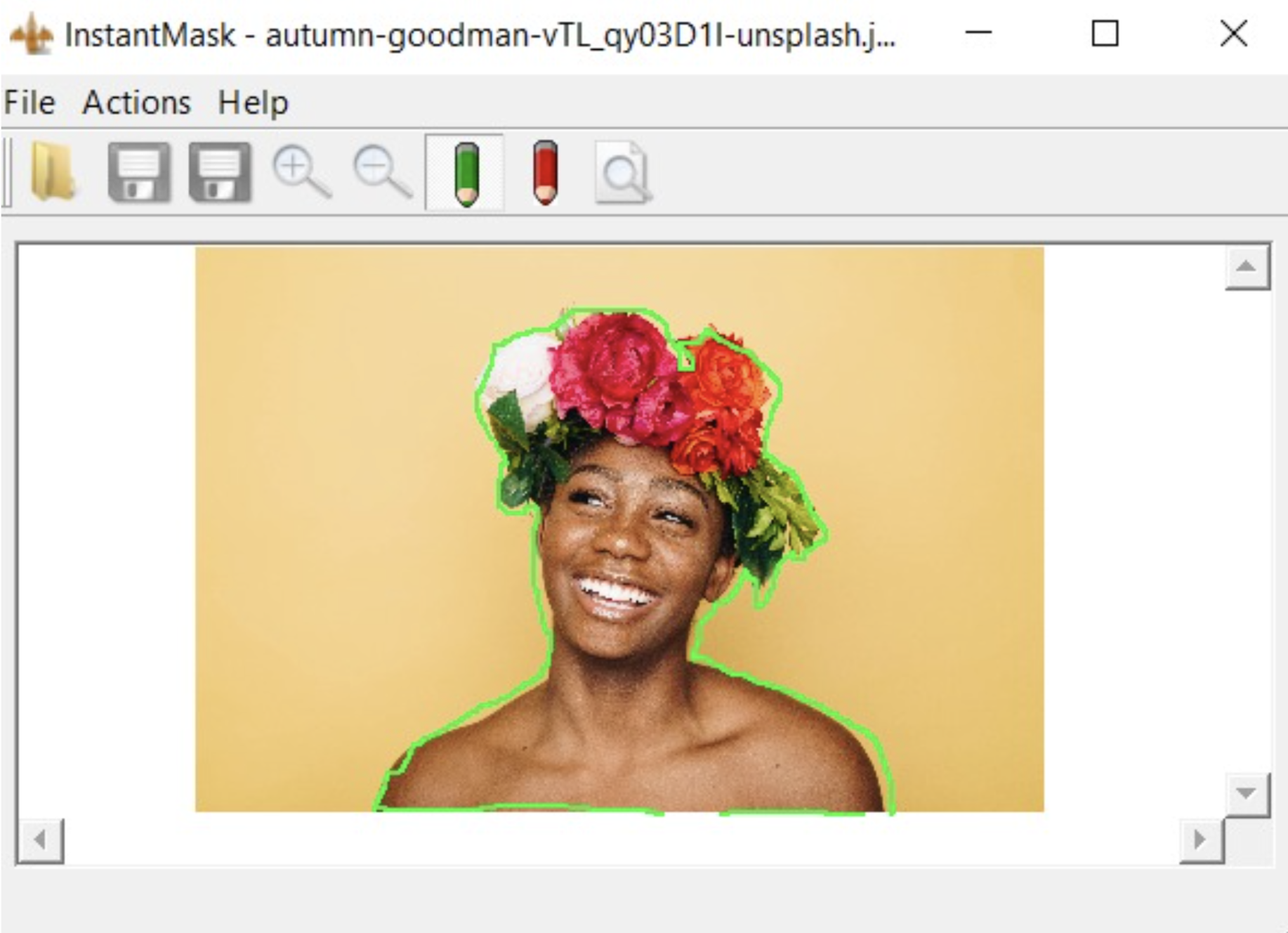 3. Use the > Red pencil icon to trace the part of the image you don't want to keep.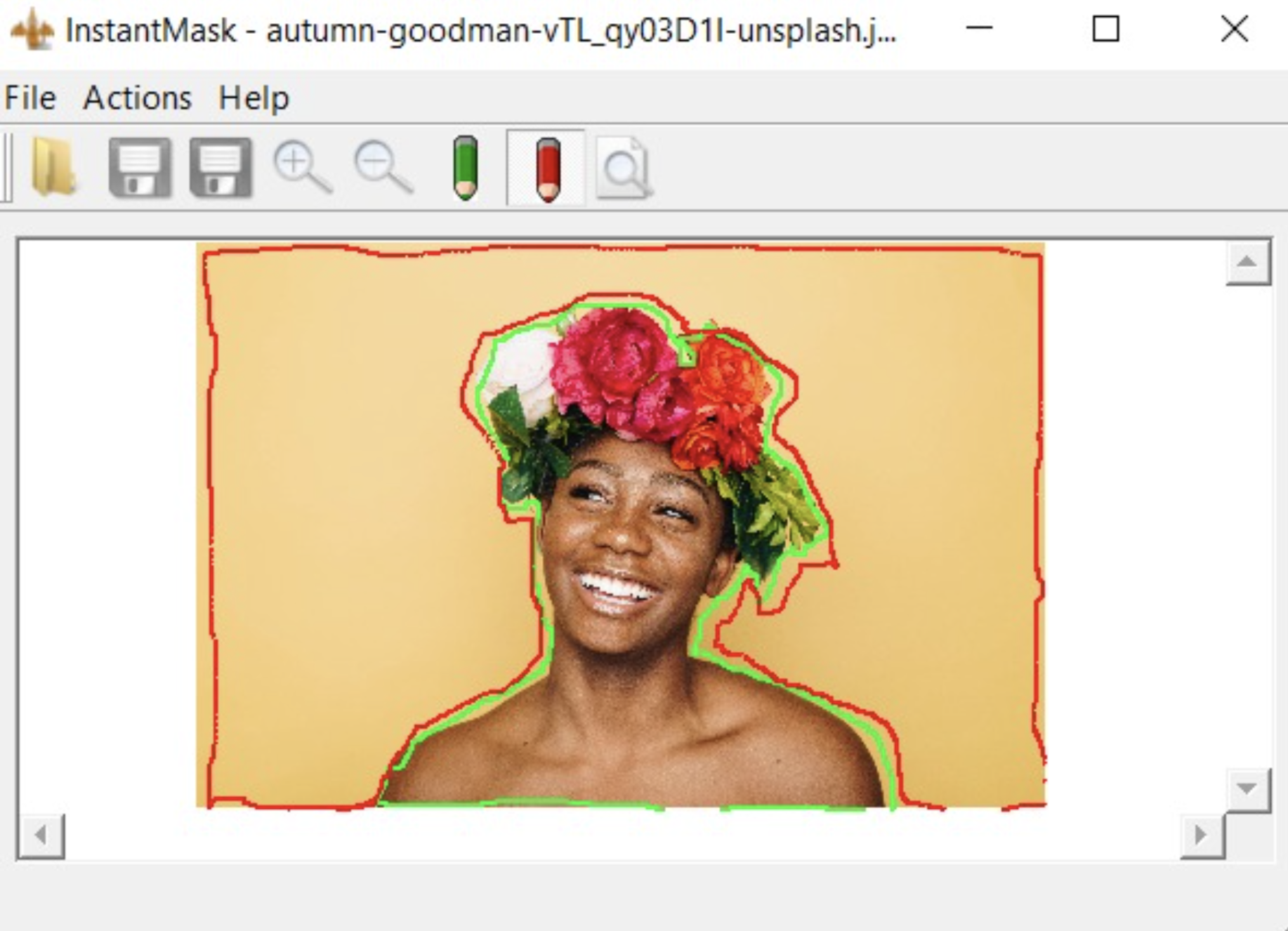 4. Hit > Preview (the magnifying glass icon next to the Red pencil icon) to check whether the final image looks good.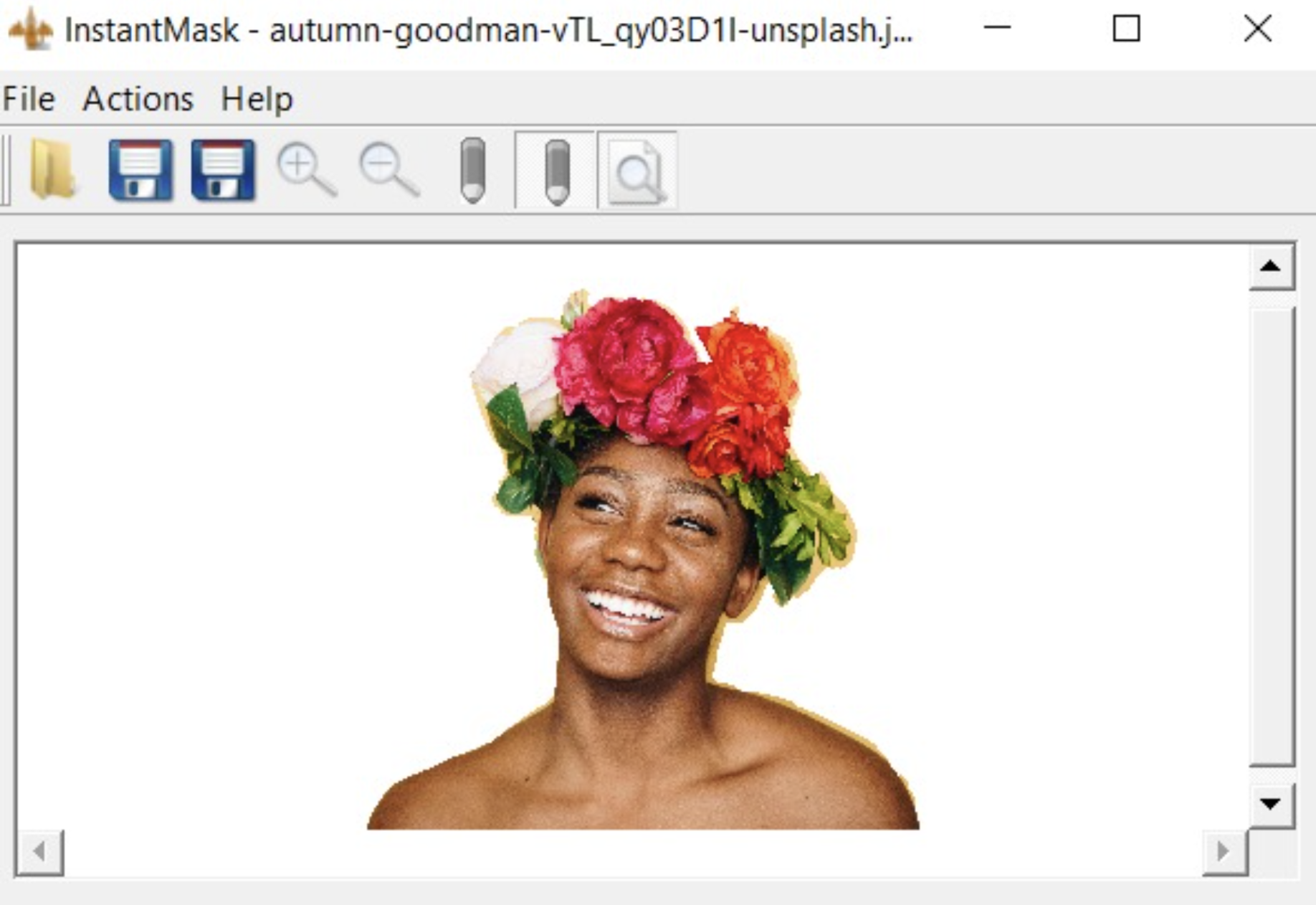 5. Click > File again and then > Save to download your new image in JPG format.
InstantMask is easy to use, and its interface brings back some nostalgia for the good old Windows 95 days. On the downside, while you can use the Zoom In/Out buttons to get a more precise outline, it does take quite a bit of manual tracing to remove the background just right. 
Background remover software for Mac: GIMP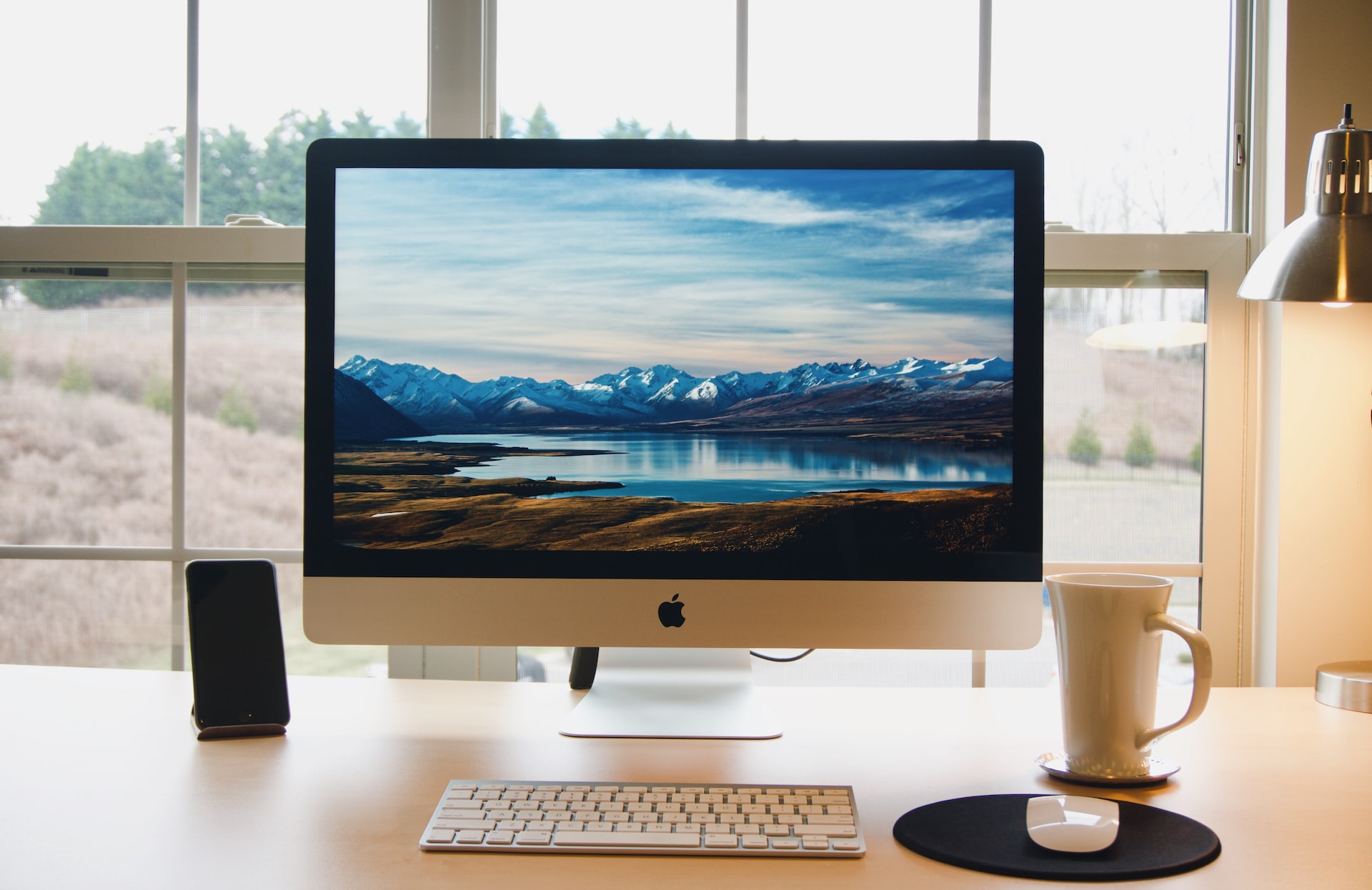 GIMP is a multi-platform tool that works great on Macs and is free to download, unlike many other options on the App Store. Here's how you can use it to remove image backgrounds once you've downloaded it to your Mac: 
1. From the top-left, hit > File and then > Open to pick an image. GIMP will ask you whether you'd like to convert your image to RGB format beforehand.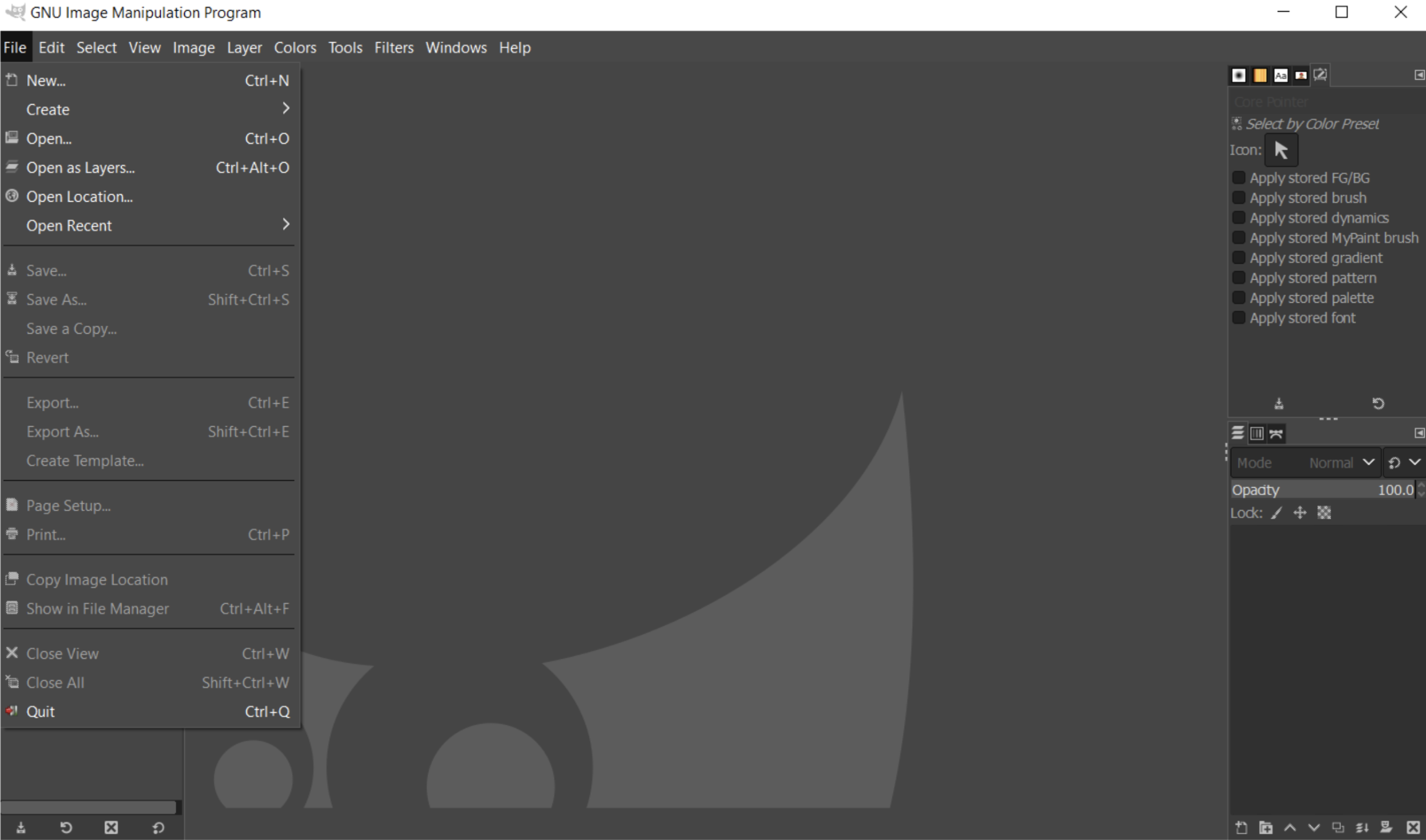 2. From the right-hand side, choose a remover tool to trace around your image. Here's an example from the > Select by Color tool. Also, toggle > Initializing and > Draw mask.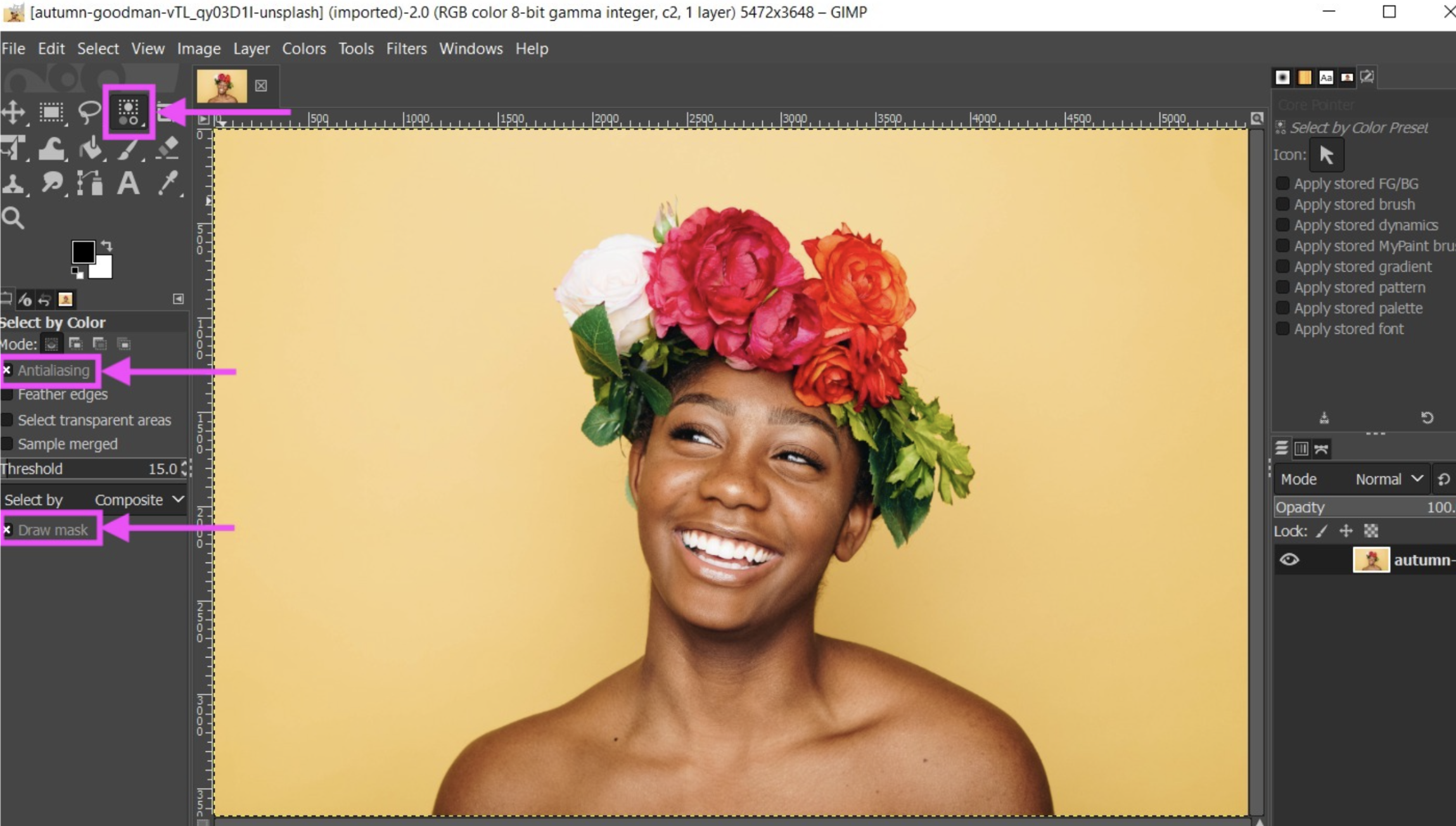 3. Carefully click around your image to remove sections of the background. Then, hit > Delete to remove them once you've selected them.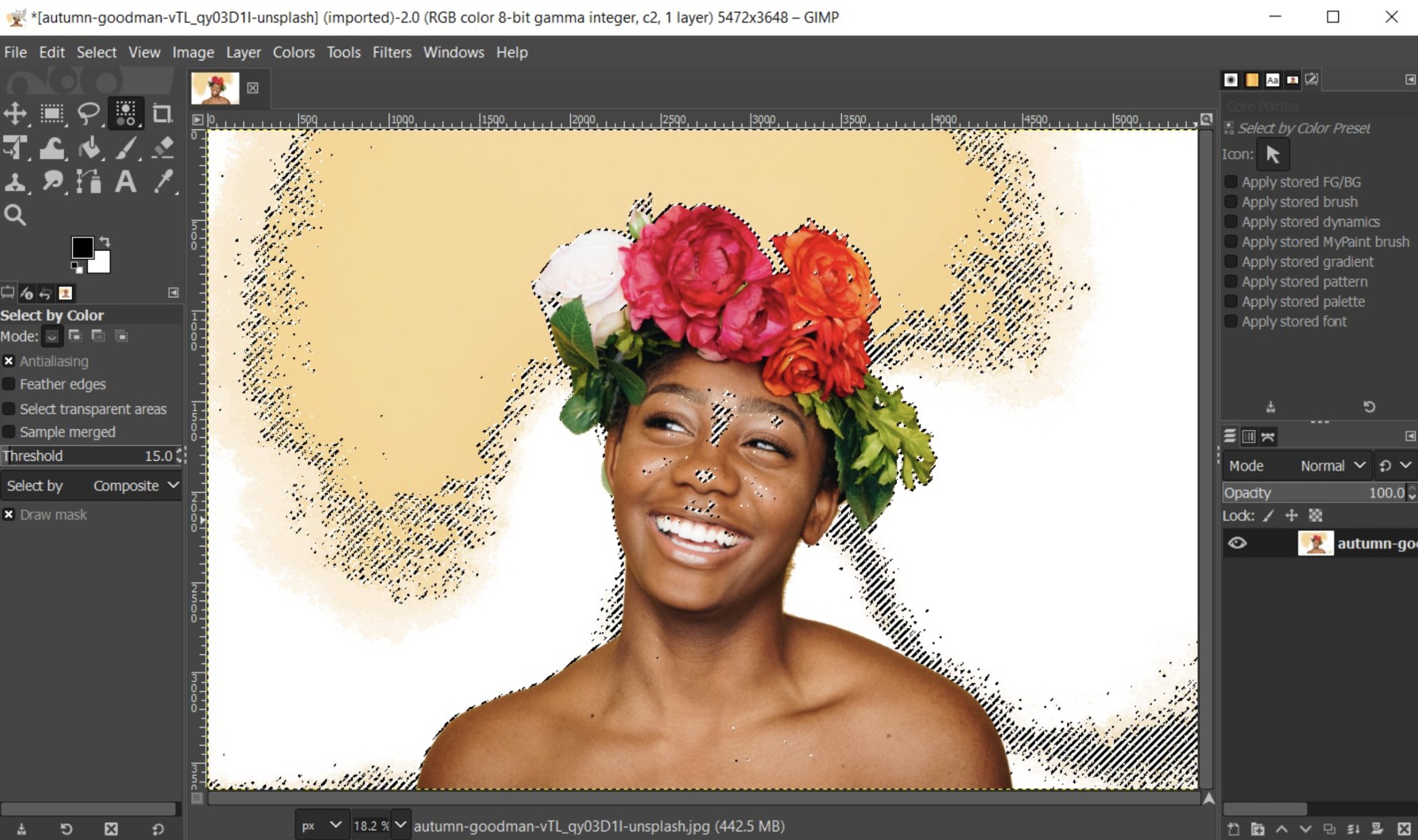 4. From > File, choose > Save As to save your image to your device as a GIMP file.
GIMP also works on Windows and other operating systems and offers a wide range of remover tools, including free select and fuzzy select options. You can also customize your new background with different designs and colors. The only downsides are that it can take a while to remove your image background perfectly, and its tools can take some getting used to.
Whether you're a photographer yourself or know one, you'll still benefit from simple, easy image editing tools that don't take a ton of time and effort to use and work across all operating systems — like remove.bg's desktop app, for example. 
Speed up your shots with the remove.bg desktop app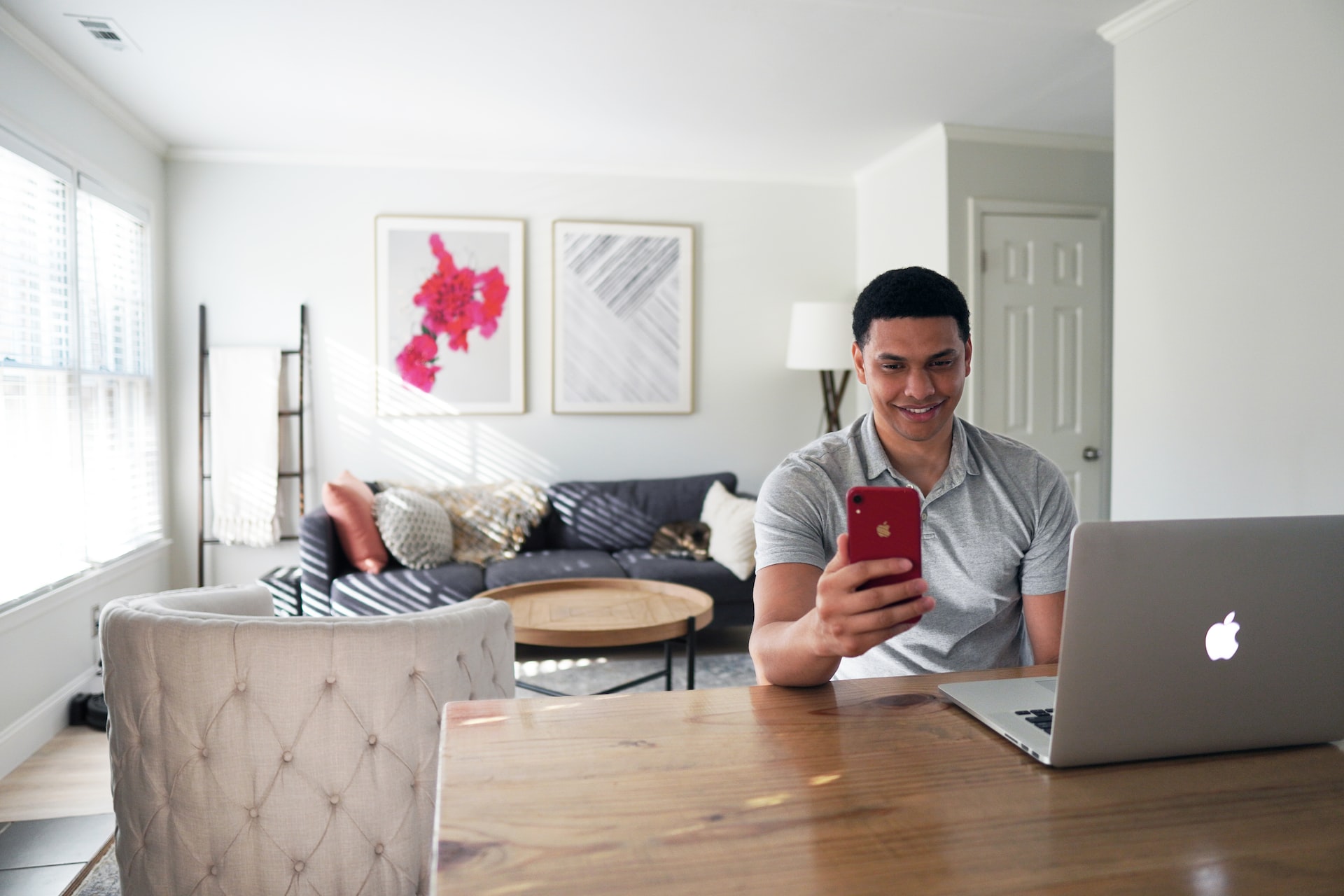 Photographers need more than just passion to keep their workflows smooth and enjoyable — choosing the right tool for editing your photos in bulk, on the go, and across your preferred operating system is a smart decision. 
We highly recommend downloading the remove.bg desktop app if you need an automatic background removal software for multiple images that saves you time and effort  — while letting you work anywhere and with the tools you work best with. Head over to the remove.bg site and get your own desktop app today.