Product Photo Optimizer
Create a professional product photo in seconds
For Free
Create a professional product photo in seconds
When selling online, high quality images make a big difference. Creating them used to be a lot of work though. Not anymore! Select any photo, replace the background and add a shadow if you like. Download your image and sell your product with ease!
Used
10,000+ times
Last Updated
June 30, 2020
Created by
Problems?
Share this: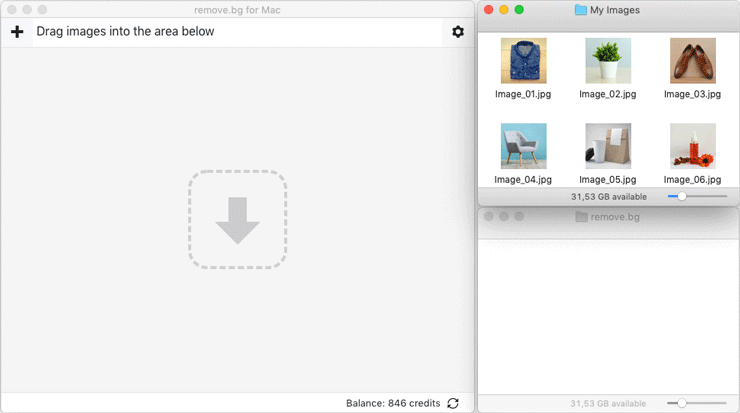 Automate your workflow
With remove.bg for Windows / Mac / Linux you can easily remove image backgrounds from batches of images. Choose between transparent and colored backgrounds and process all your images with one single click. Coming soon: Batch processing for templates.
2
Drag all your images and choose a background
3
Start batch processing images by clicking "Start"