Change Image Background
Replace the background of any image
For Free
Change an image background in seconds
No matter what background your photo currently has, with this template you can easily replace it with a better one. Just pick your original image and the background of your choice and get the result just seconds later, all 100% automatically.
Used
100,000,000+ times
Last Updated
March 06, 2023
Created by
Problems?
Share this: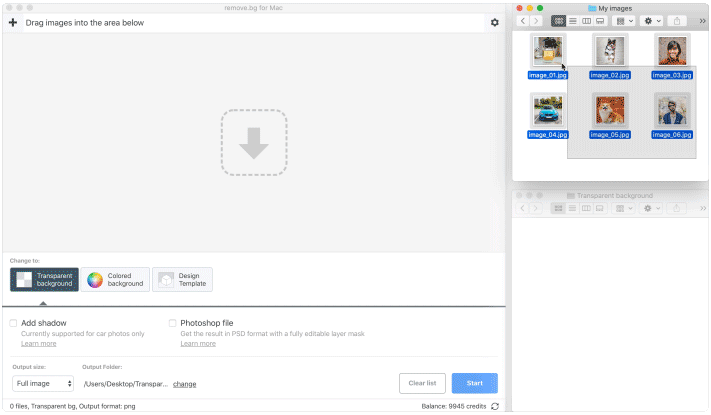 Automate your workflow
With remove.bg for Windows / Mac / Linux you can batch process all your images with the same settings.
2
Drag all your images and select the template of your choice
3
Start batch processing images by clicking "Start"