Batch-processing with design templates
Our design templates are integrated with the remove.bg desktop app. If you need to create 100 birthday cards or 500 car listings, now you can do it with just a few clicks. Proceed with the following steps:
1. Download the desktop app here and install it on your computer (you can find the instructions here).
2. Go to the templates page and select the one you need.
3. Select the details (e.g. background, logo, text).
4. Click on Save as design preset at the bottom:

5. Open the desktop app and select Design Template - here you will find the list of all templates and of your saved presets: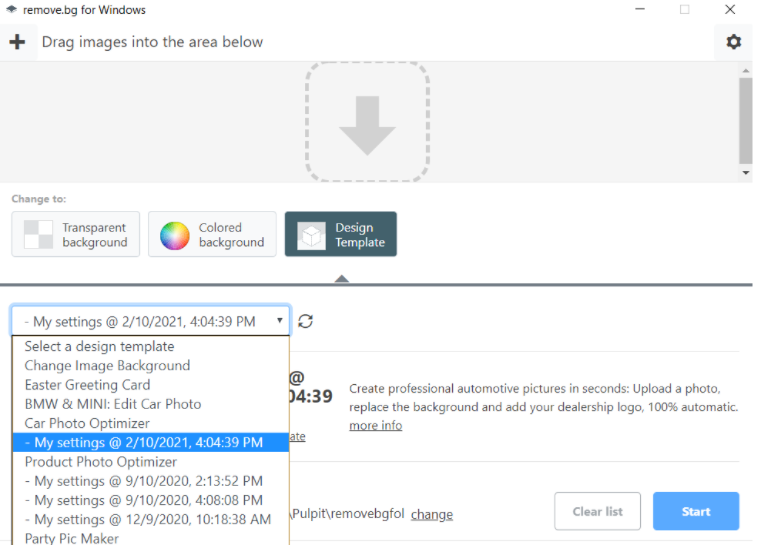 Now you just need to upload your batch and start the bulk processing!
Was this article helpful?

Yes

No