Spooky season's nearly at our doorstep — and a well-timed Halloween profile picture or social media post is a great way to get your friends, family, and followers excited. Even with just a simple selfie, you can still use the right filter, background, and simple design tools to have the most boo-tastic effect.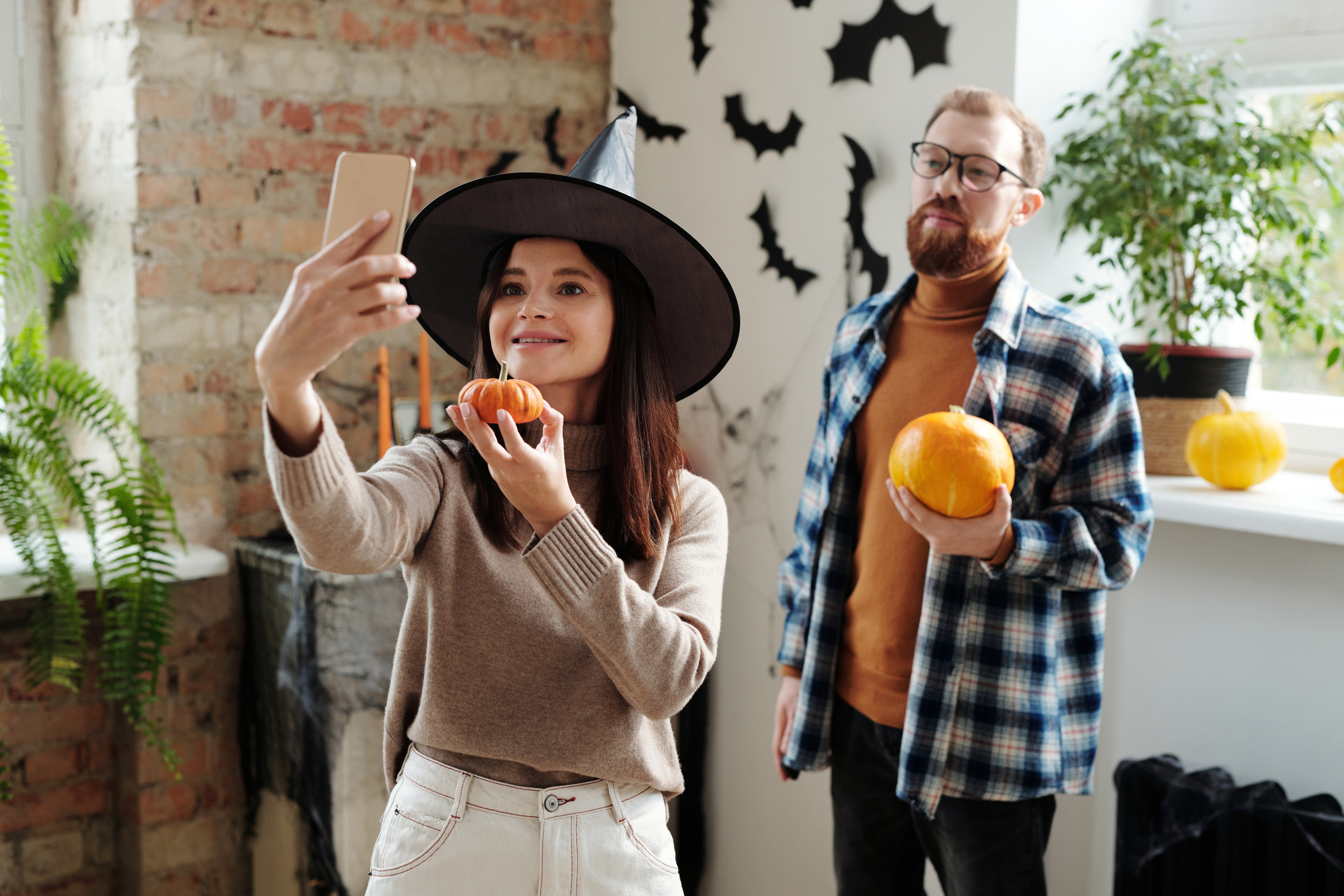 In this article, we're going to cover what you can use to create not just Halloween profile pictures — but also backgrounds, party invites, banners, posts, and everything in between.
Create a spooky Halloween background (and more) with Designify

Maybe you've got a profile picture where you're all dressed up and in costume but want a cooler background, or add some Halloween-themed images to it? Or maybe you've got the perfect spooky background for a profile picture but don't know how to combine the two? No worries, you can get both done with Designify — and here's how:
1. Drag and drop or upload your image to Designify.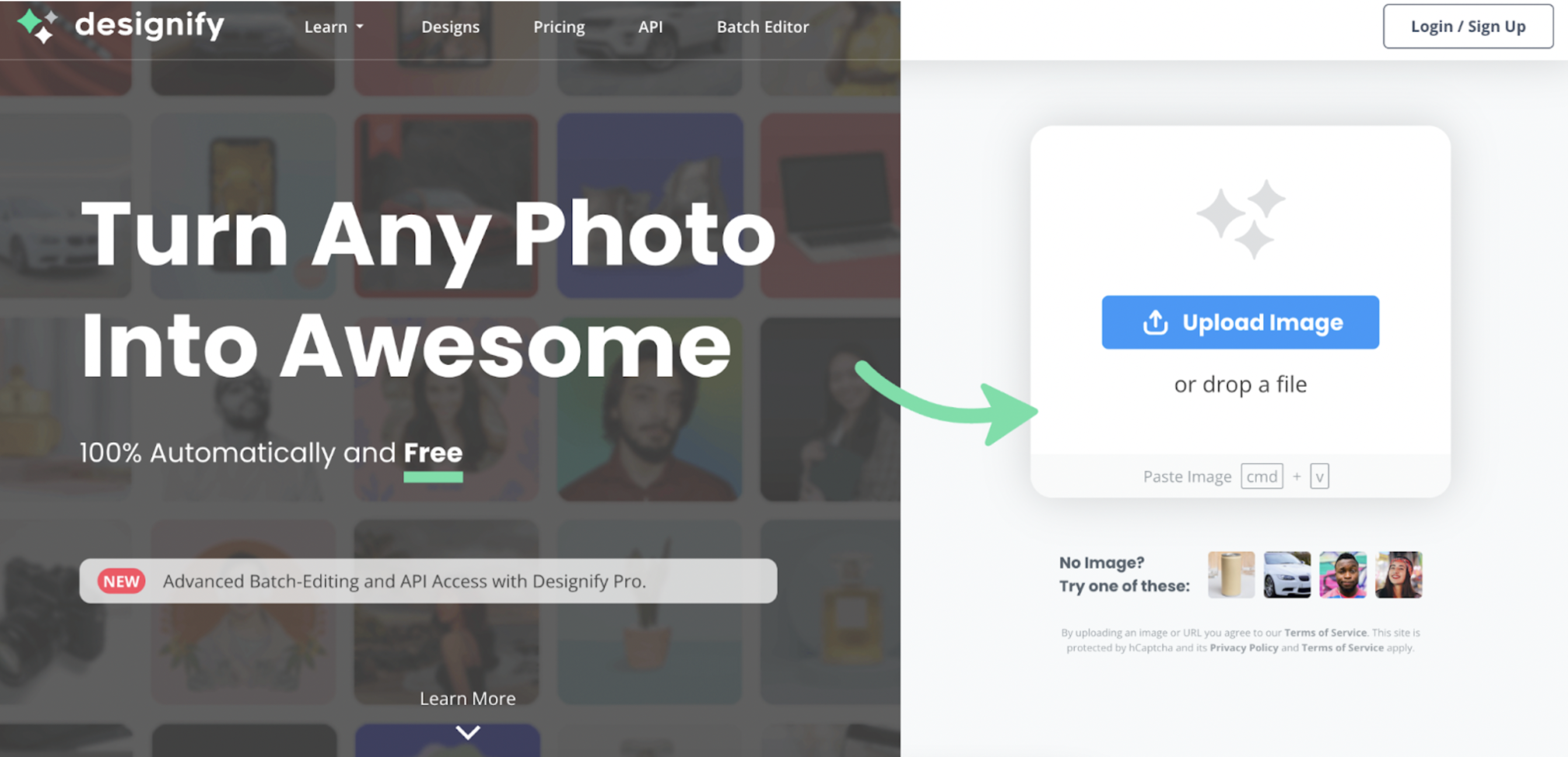 2. Pick a new background from Designify's options — don't be afraid to experiment. We picked the Streetlife background option, which actually comes under the Fashion category (but looked like a dark, creepy street to us instead.)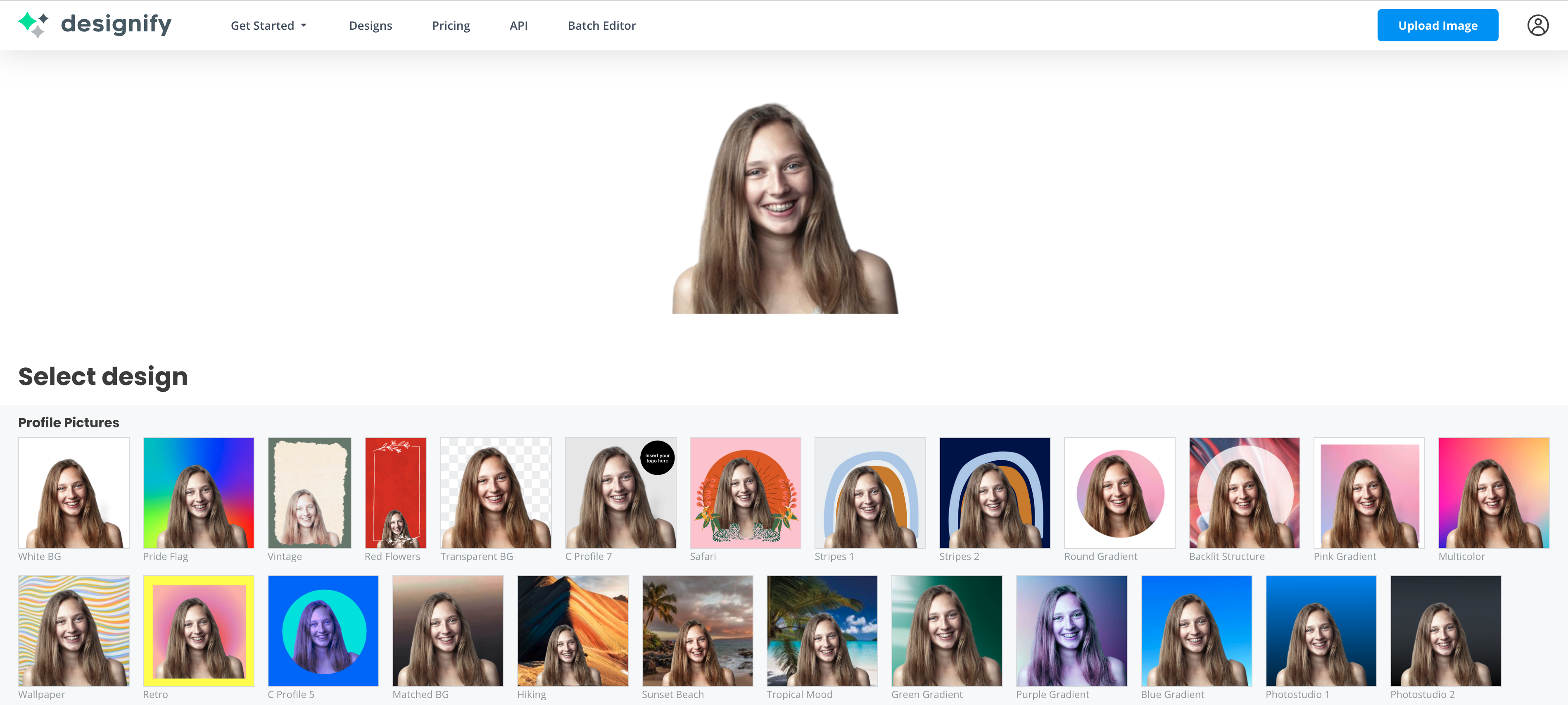 3. If you're happy with your new background image, hit > Download to save your new Halloween profile picture as a PNG file on your computer.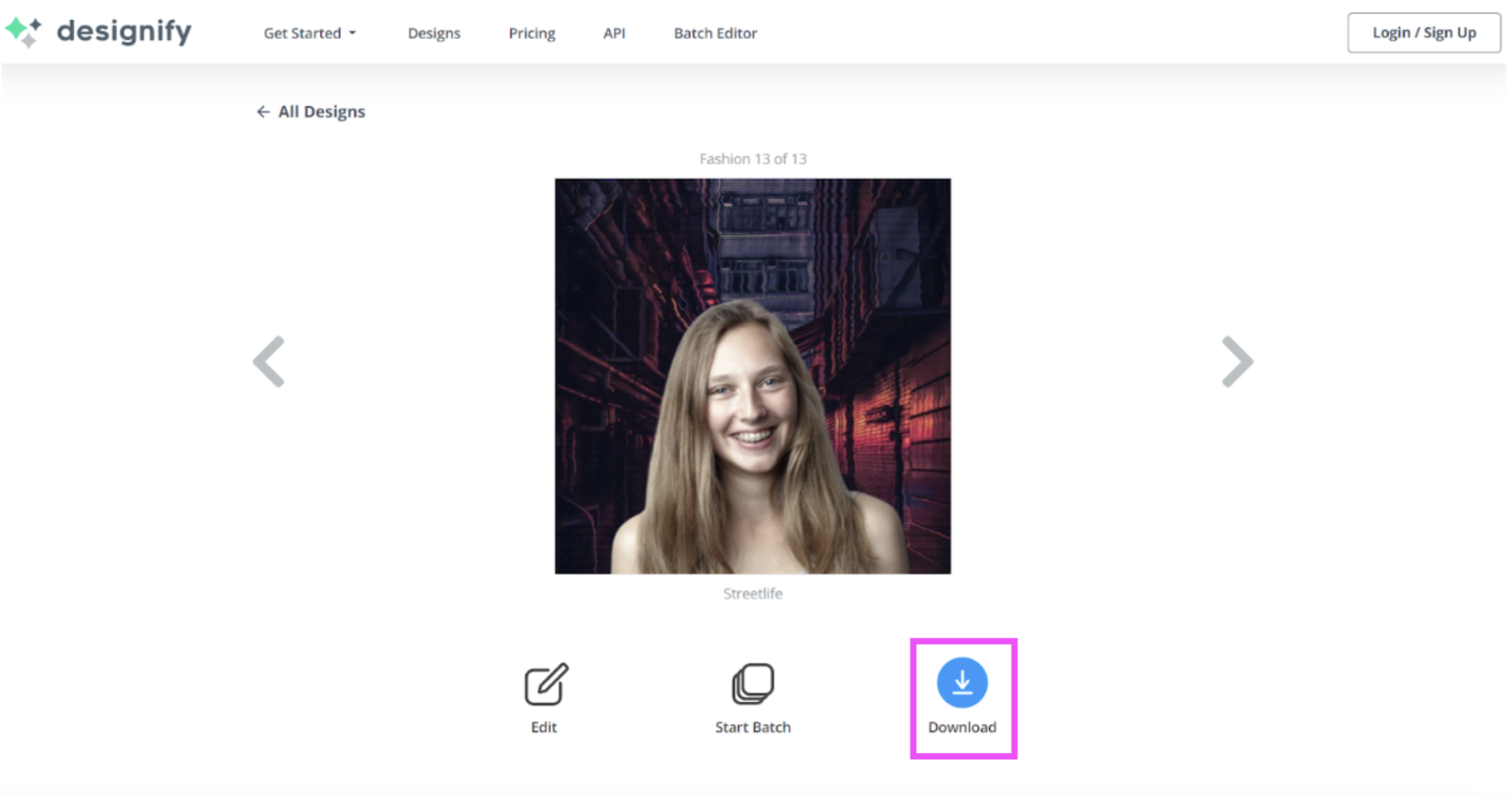 4. But if you still want to get more creative, hit > Edit.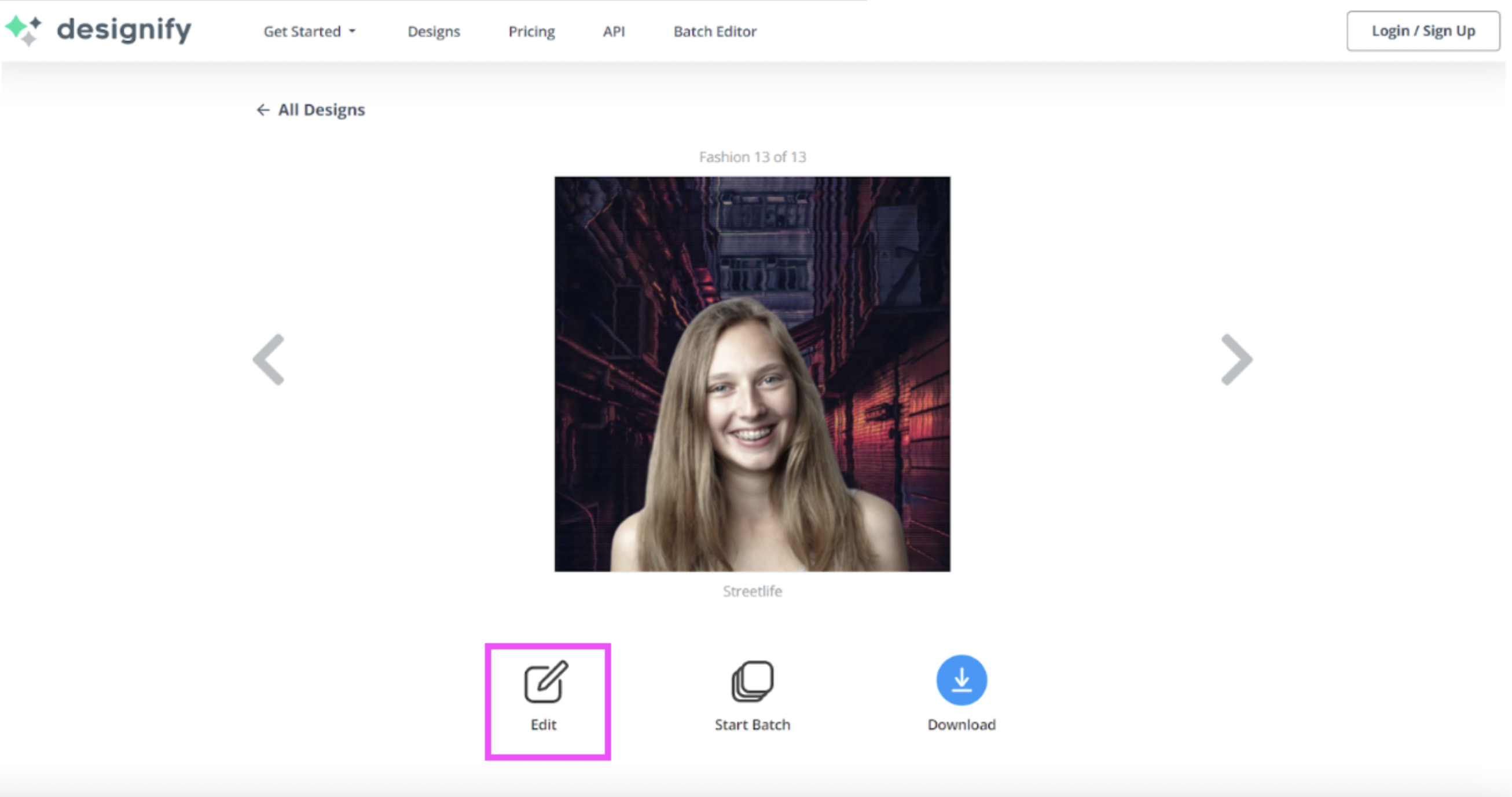 5. From the right-hand side, hit > Elements and then the > Pencil icon next to the one you want to customize.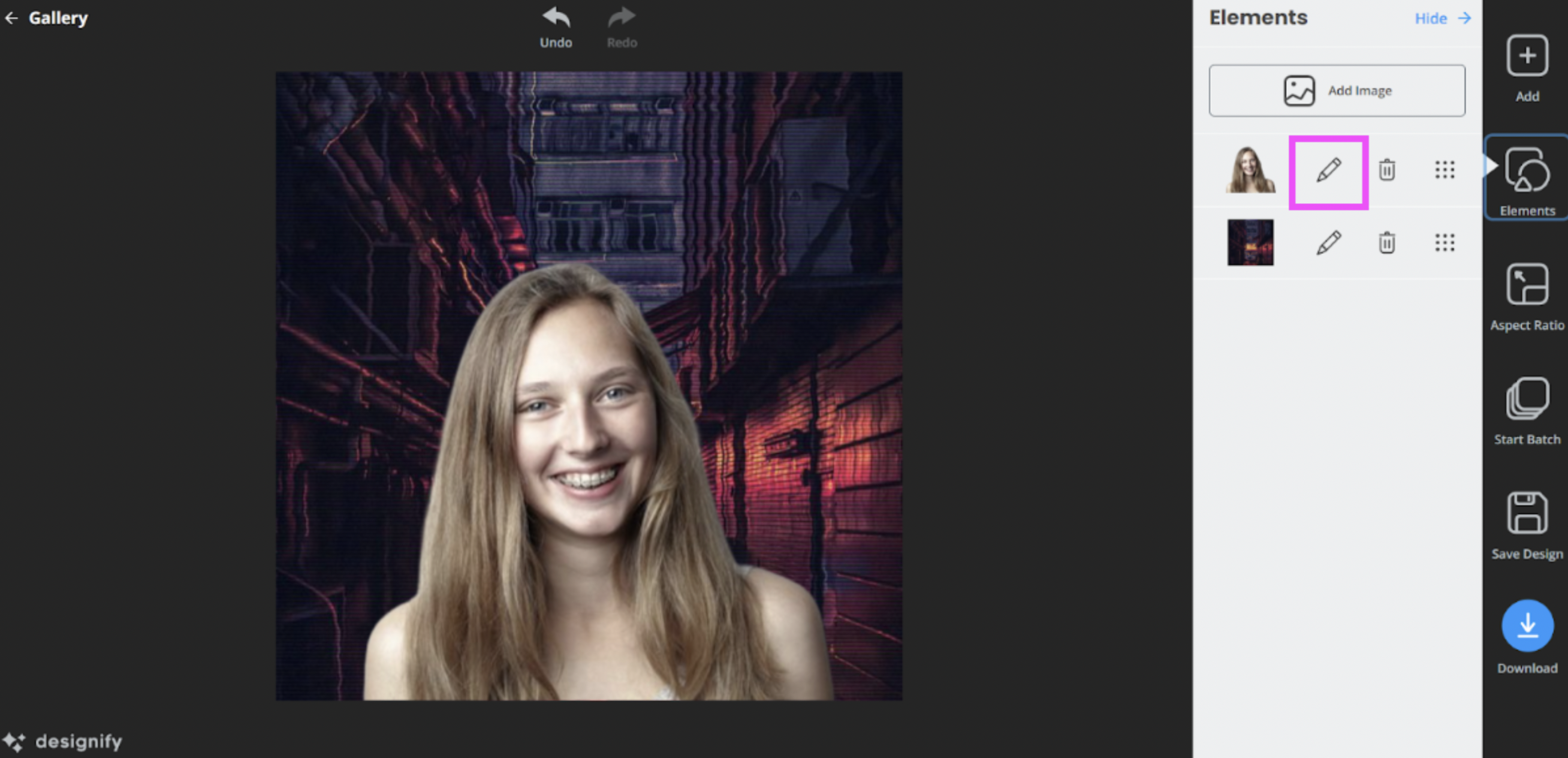 This background seems a bit too dark — so you can customize it by clicking on the Pencil icon next to it and then clicking > Style. Designify's Gradient 2 filter helps the background match the image better.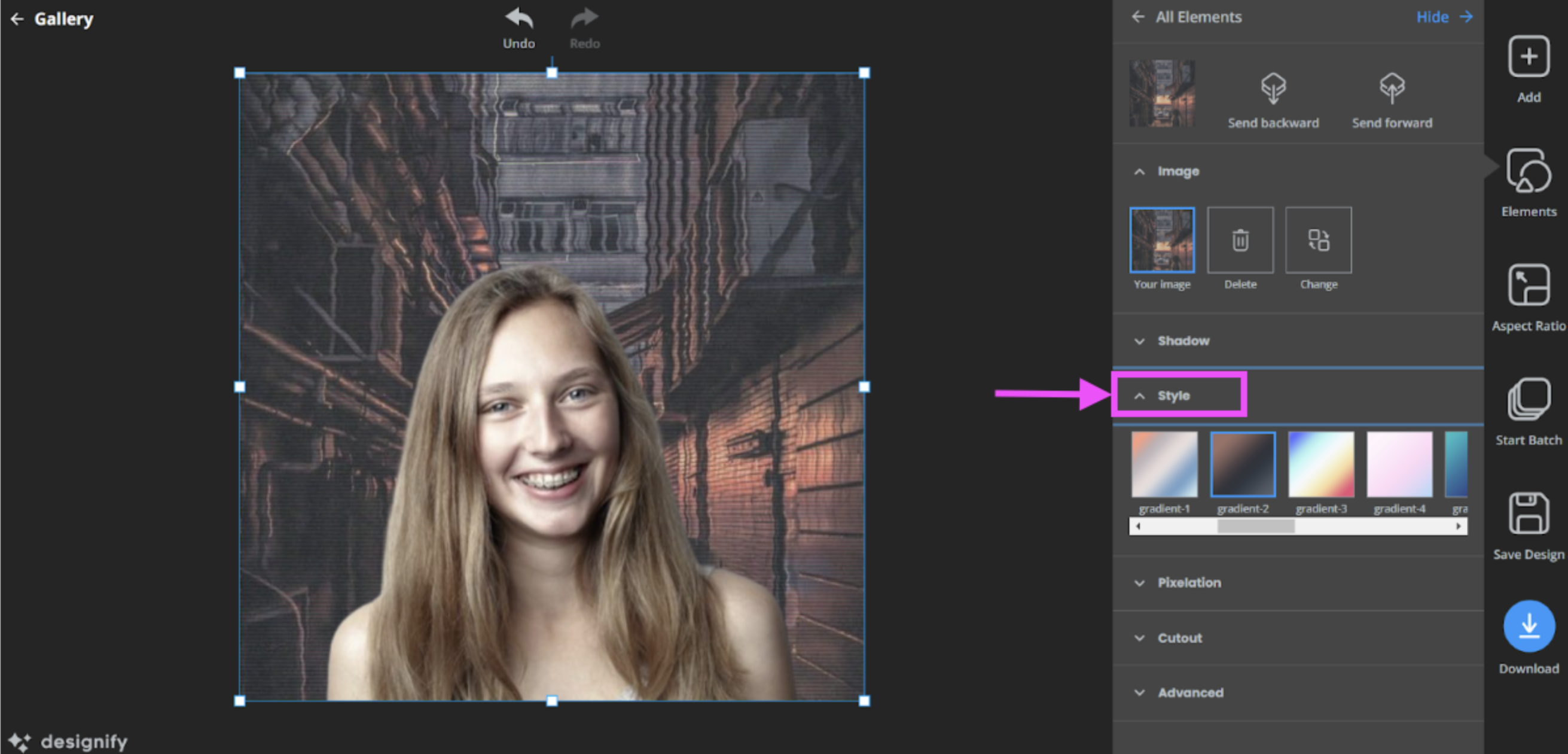 6. If you've got a bunch of cool Halloween-themed images already saved on your computer, you can add them to your new picture by clicking > Add Image (or just drag and drop them directly.)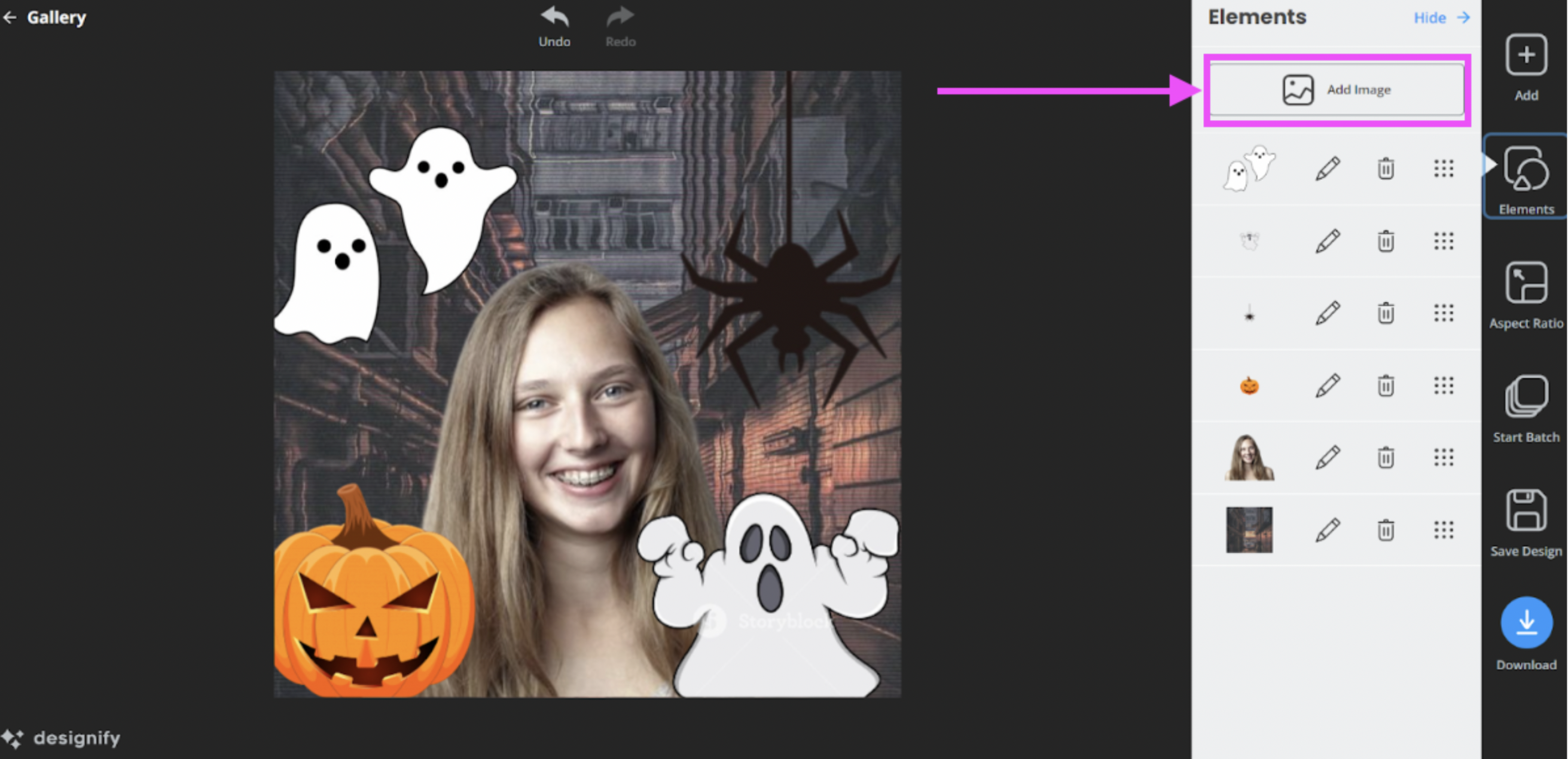 7. Whenever you upload a new image to add as an element, make sure you remove its background so that it blends in with the image. You can do this by clicking on the > Pencil icon next to it, clicking > Cutout, and then choosing > Transparent. If you click on the individual elements, you can easily resize and move them around.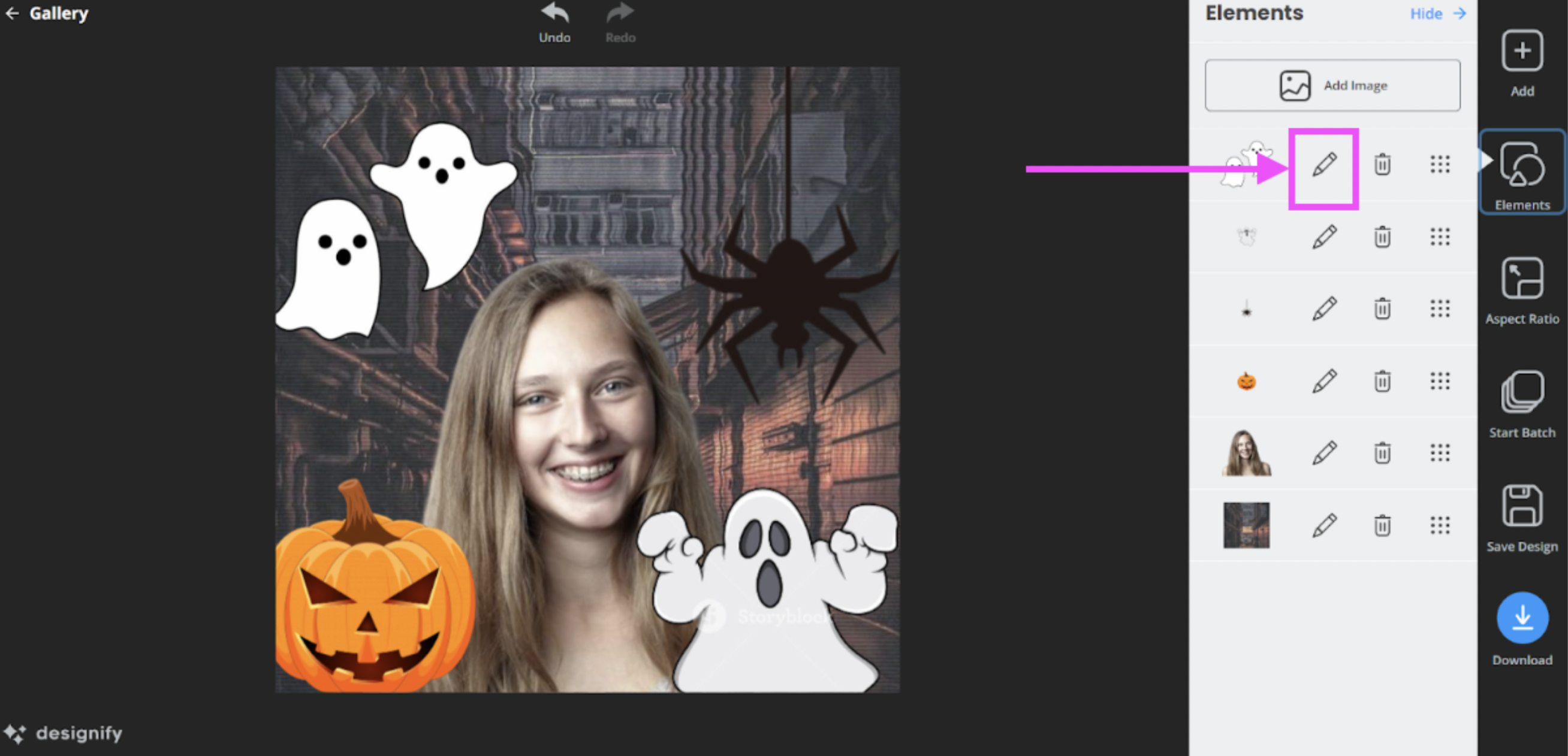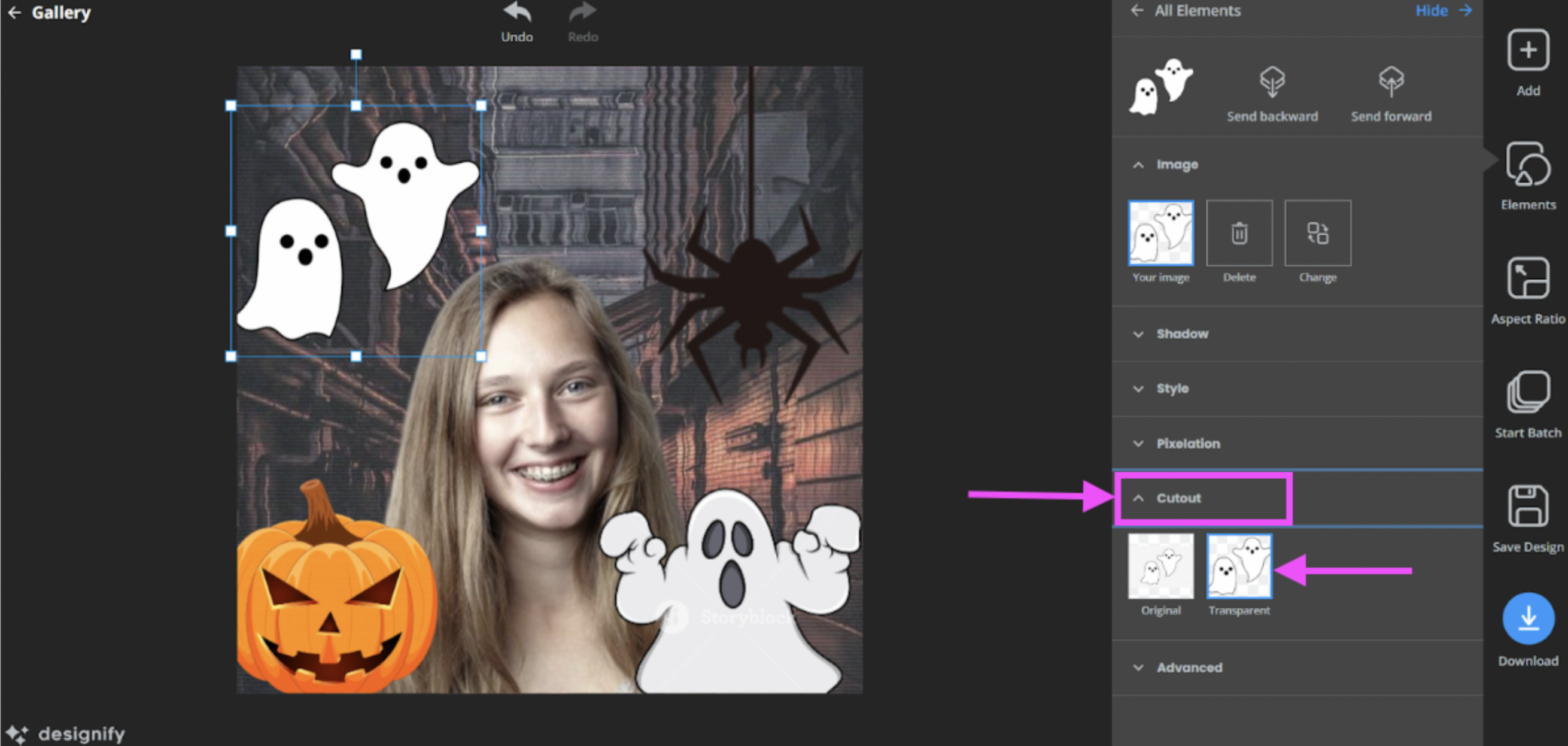 And there you go — another simple way to create your very own spooky (or, in our opinion, cute) Halloween profile picture using Designify.
How about if you want to use your own background image for a Halloween profile picture? Here's how you can do it with Designify: 
1. Drag and drop or upload your picture to remove its background.
2. This time, we'd recommend choosing > Transparent BG from the list of options.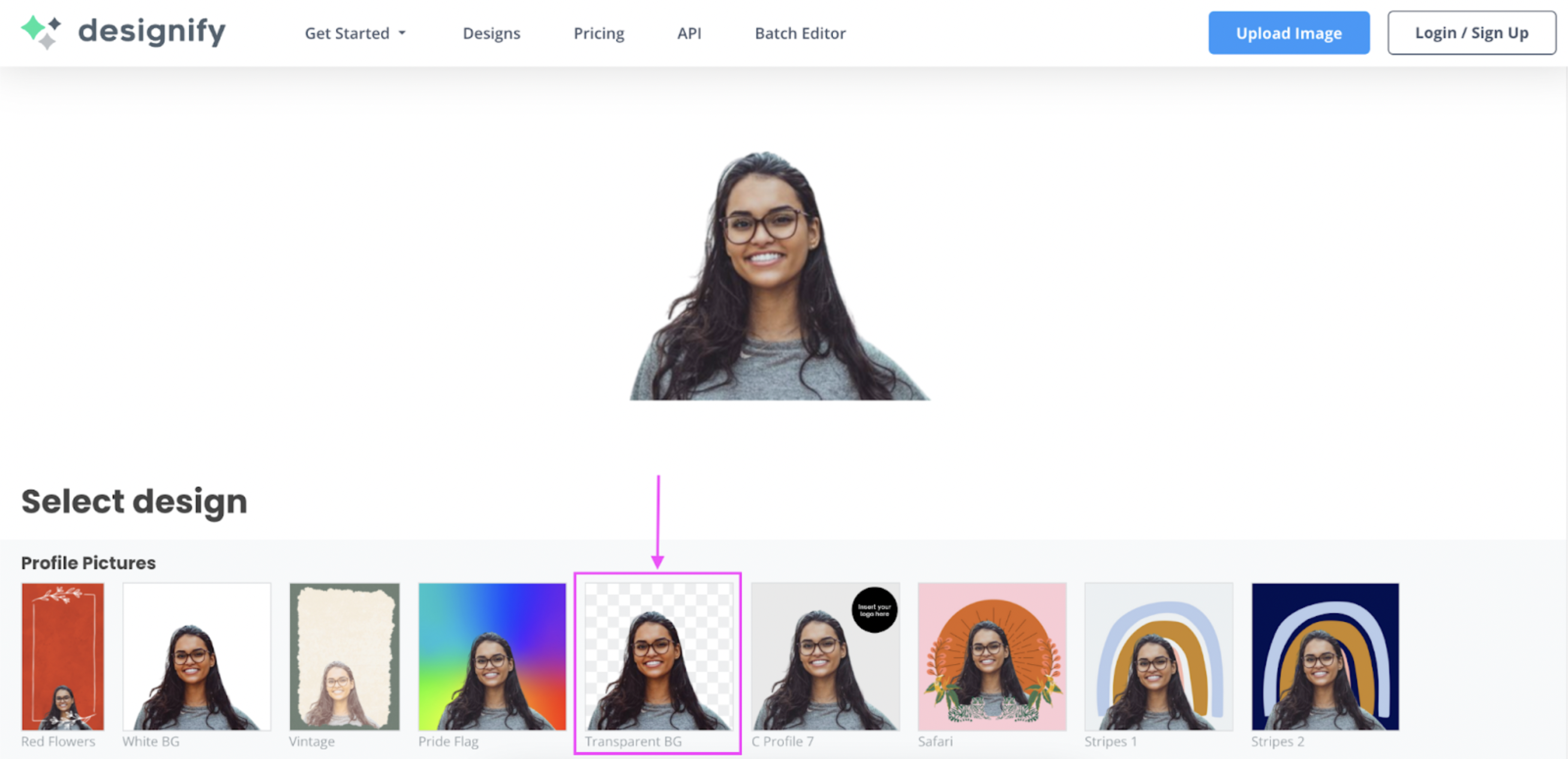 3. Hit > Edit.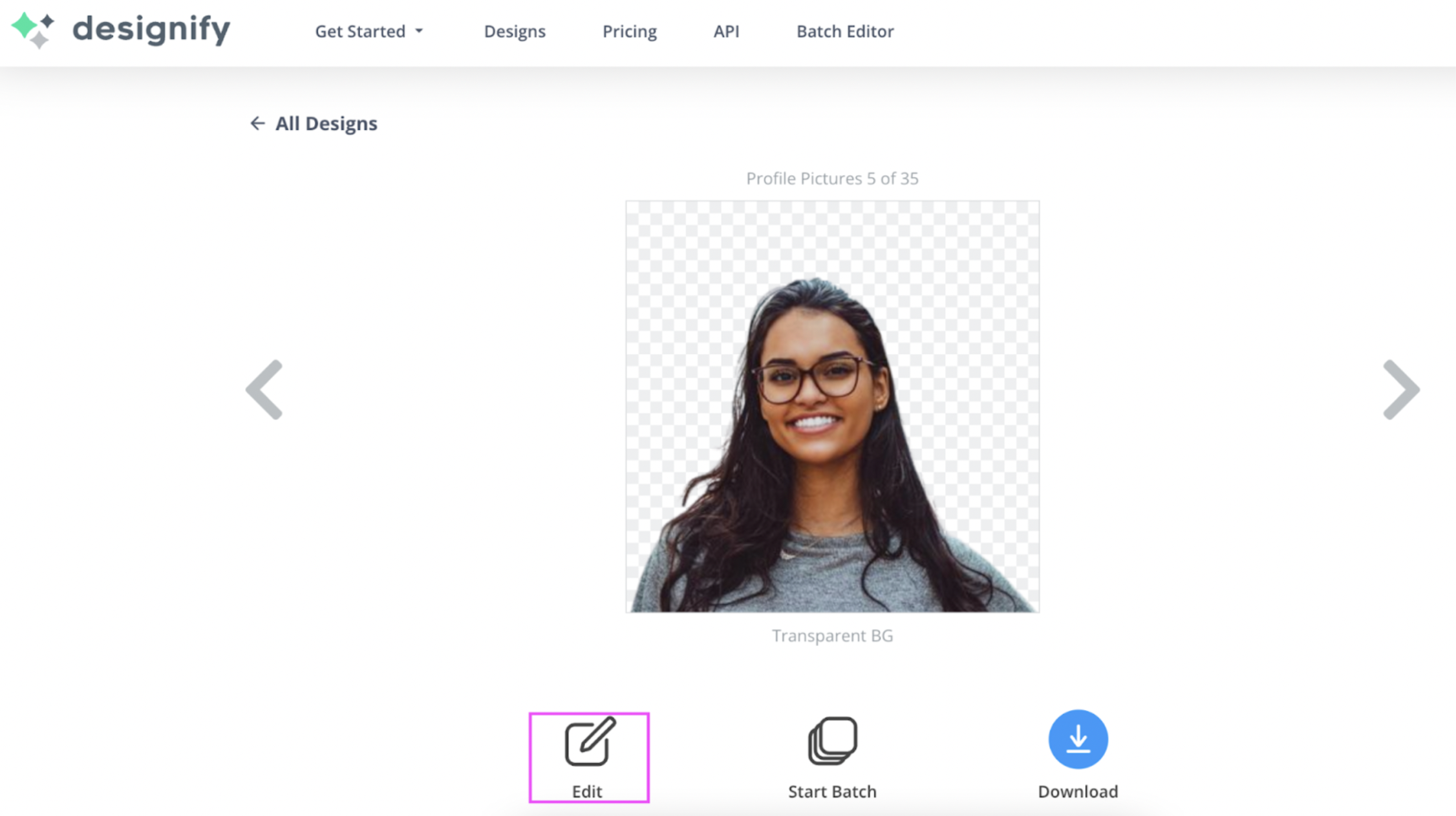 4. From the right-hand > Elements tab, click > Add Image to upload your background photo (or just drag and drop it.)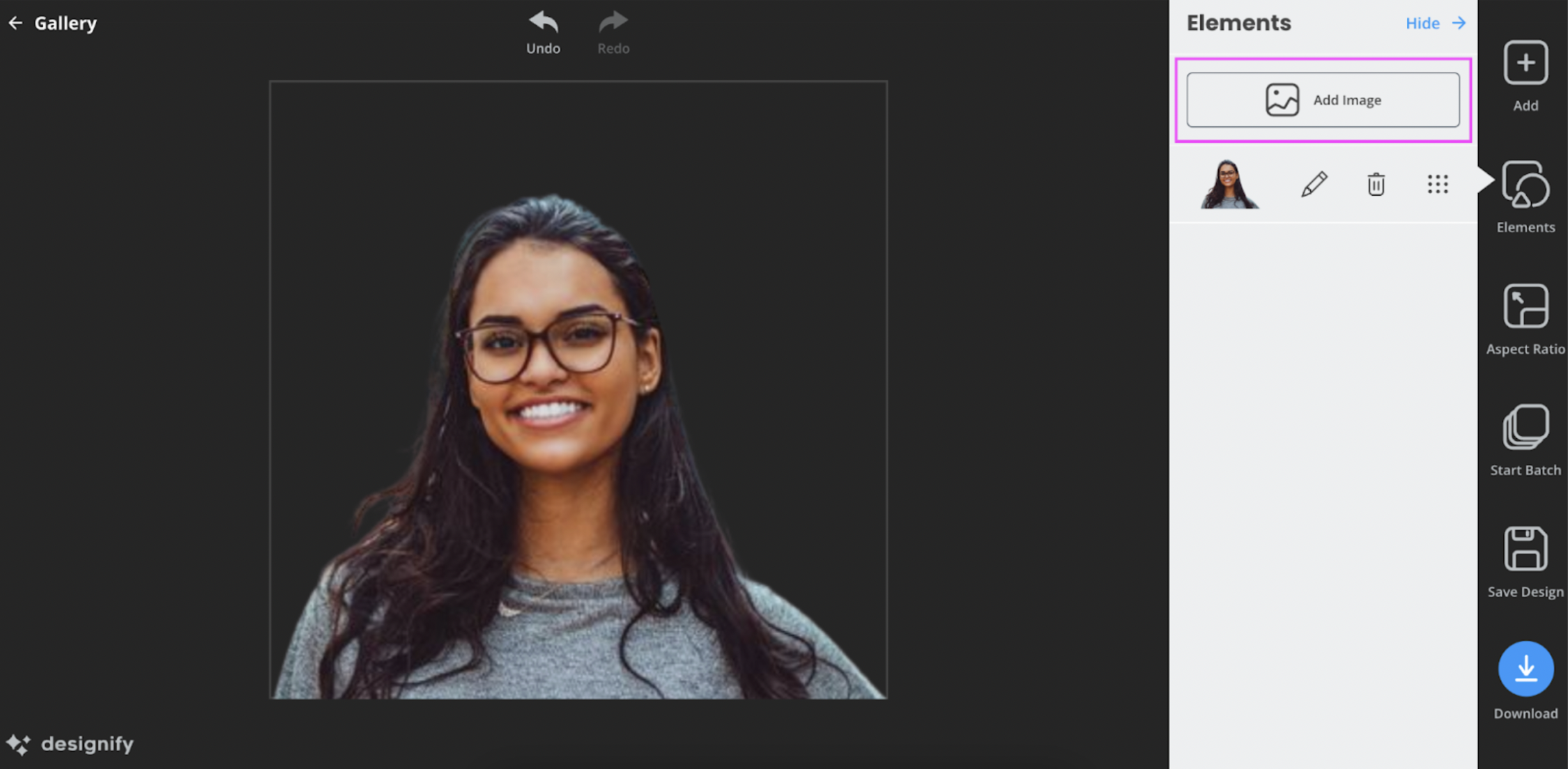 5. Click on your new image and then hit > Send backward.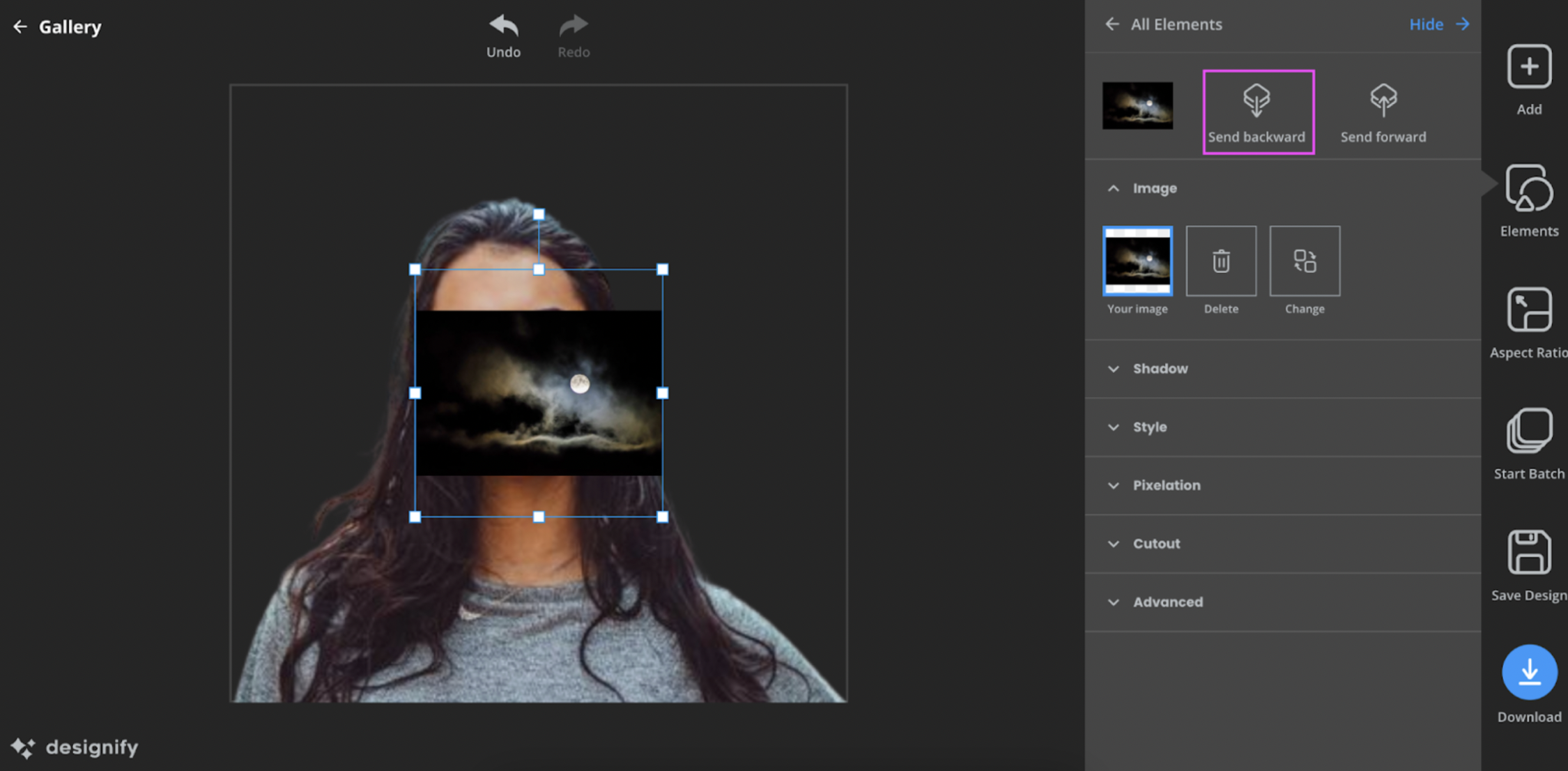 6. Resize or drag around your background until it fits your profile picture.
7. Hit > Download to the bottom-right once you're done: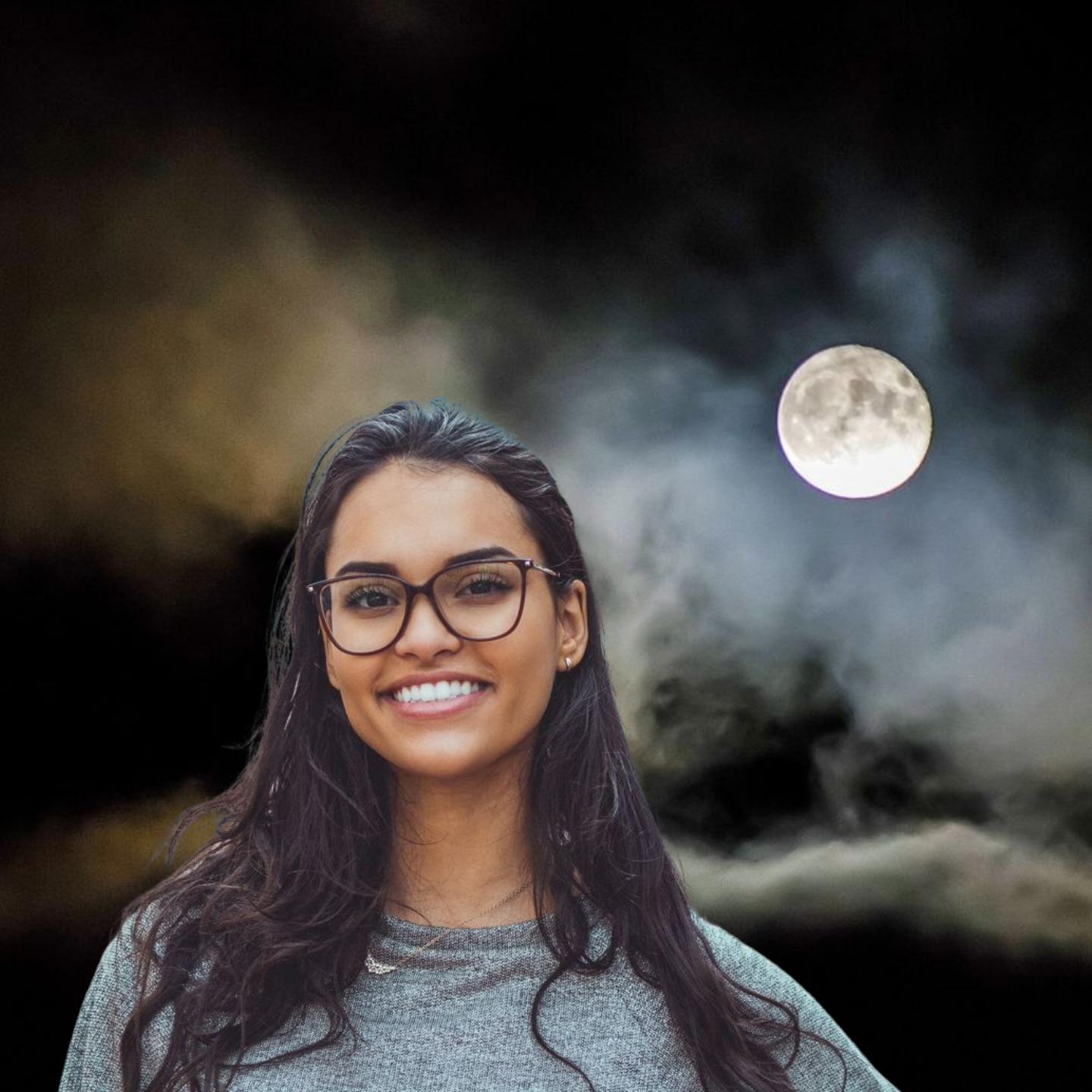 Want to try something a little bit spookier to share with your friends? Take a photo of yourself with a scared expression and place it over a creepy background, like this: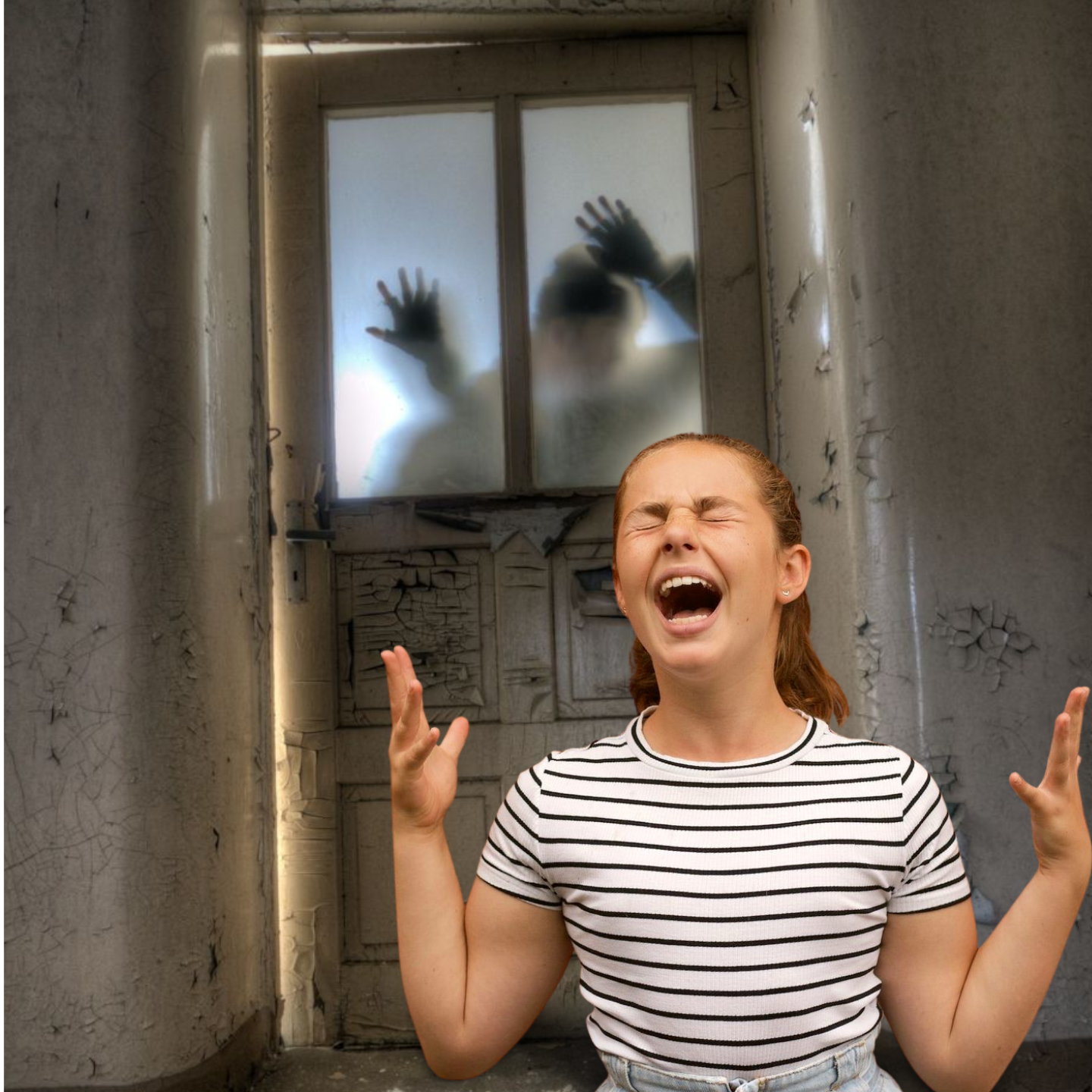 Or, if you're a horror-movie fan, why not pick your favorite movie scene as your background?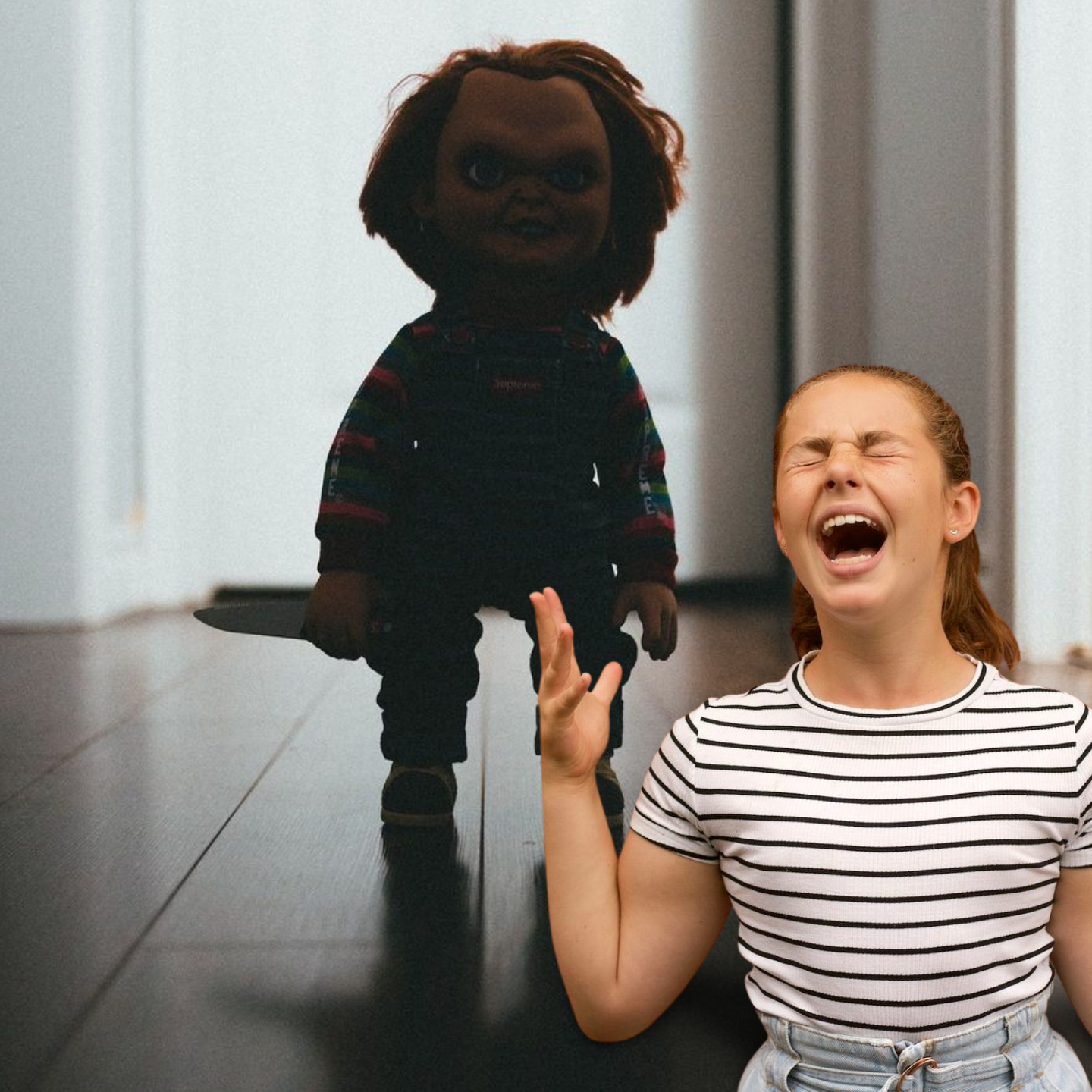 With Designify you can let your creativity run wild and upgrade your Halloween game this year.
Create a Halloween profile picture in seconds — with a filter tool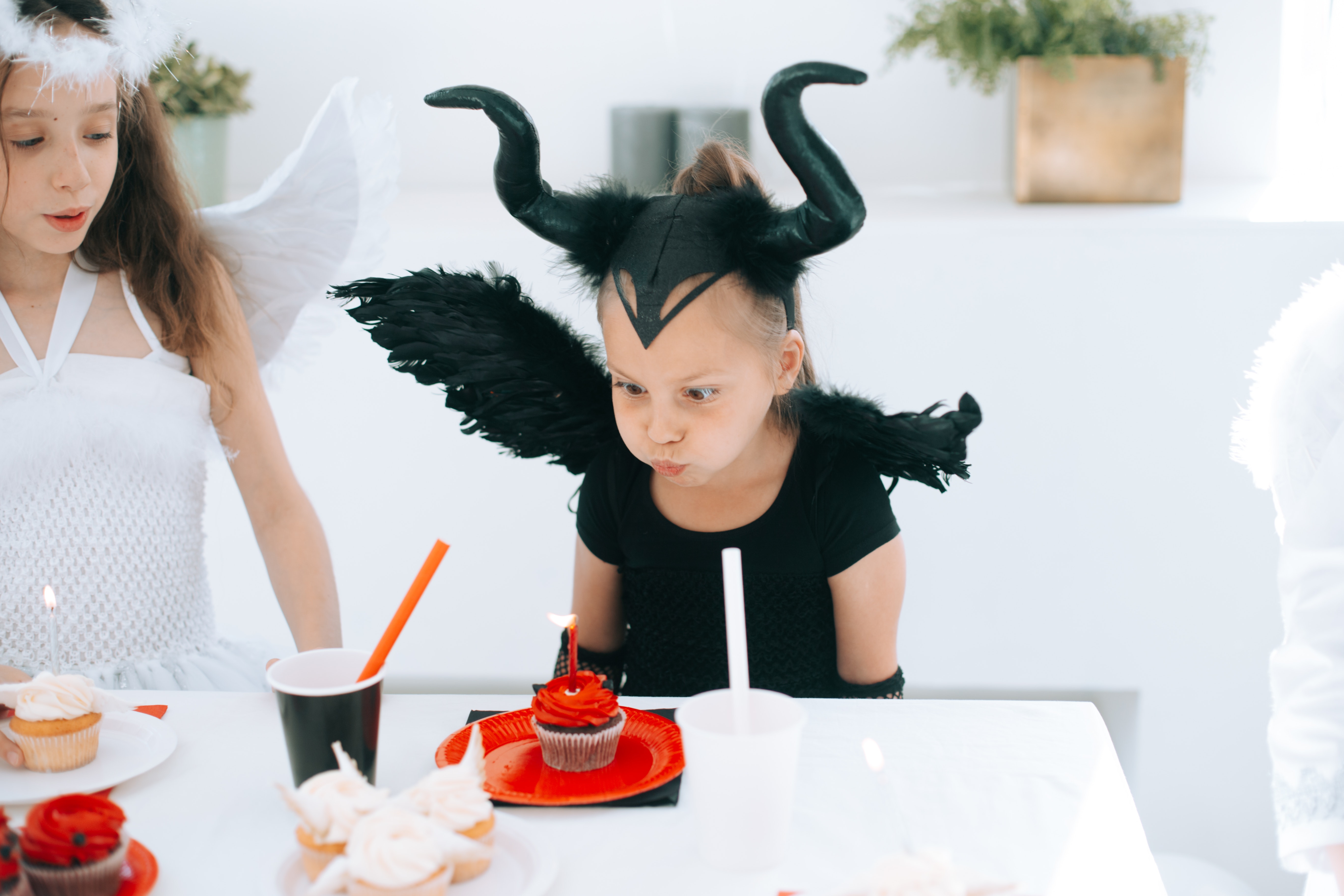 Using a filter tool is a great option if you want to get creative with your Halloween profile picture without having to download image editing software — or do any editing at all, really. They add a simple Halloween filter or virtual mask to your photo so you can get a spooky Halloween profile picture in just a step or two.
You can add a Halloween folder quickly and easily with PhotoFunia, but watch out — its Zombie filter is actually pretty terrifying:
1. From the PhotoFunia website, choose the > Halloween filter from the left-hand side.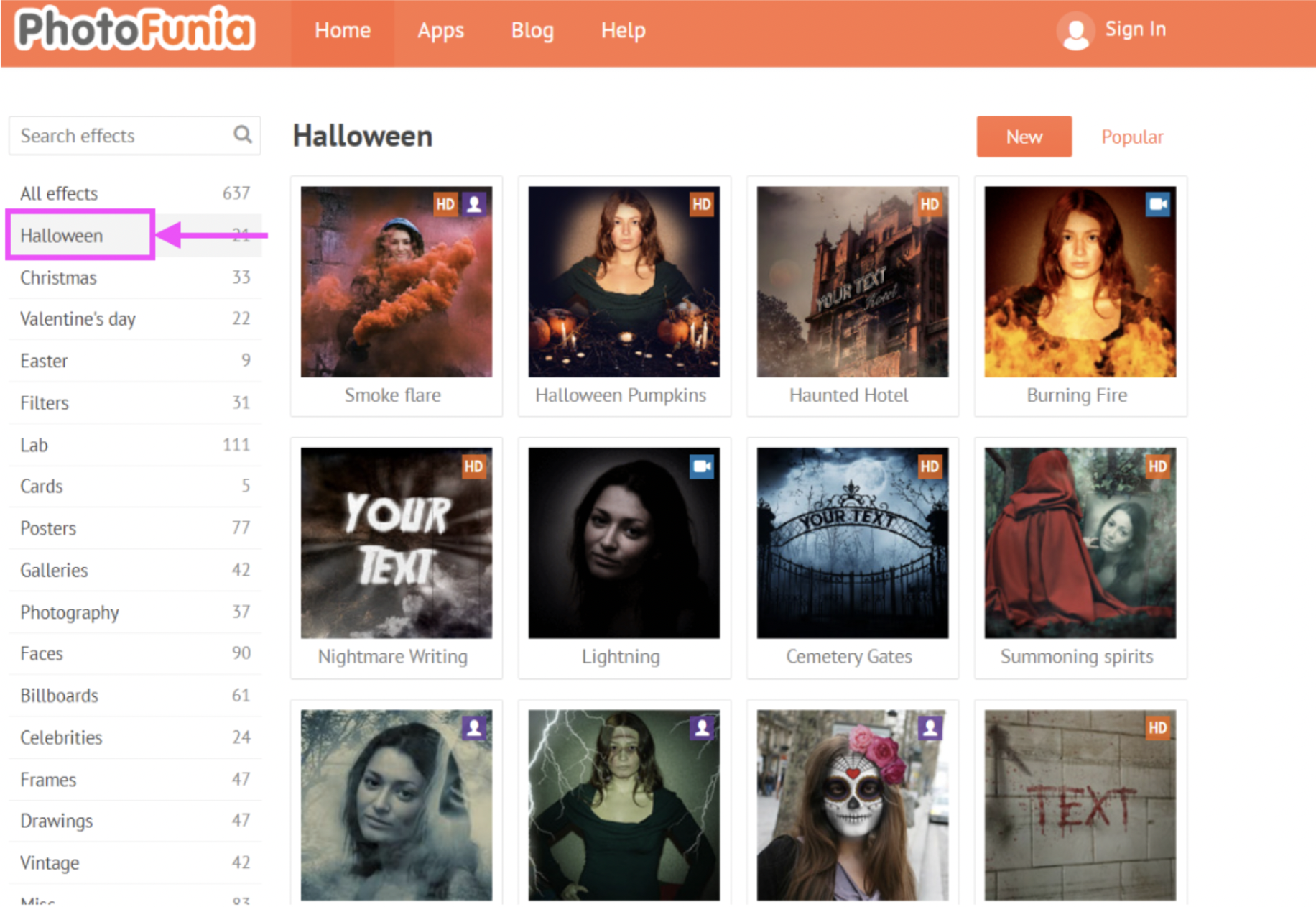 2. Drag and drop or upload your image.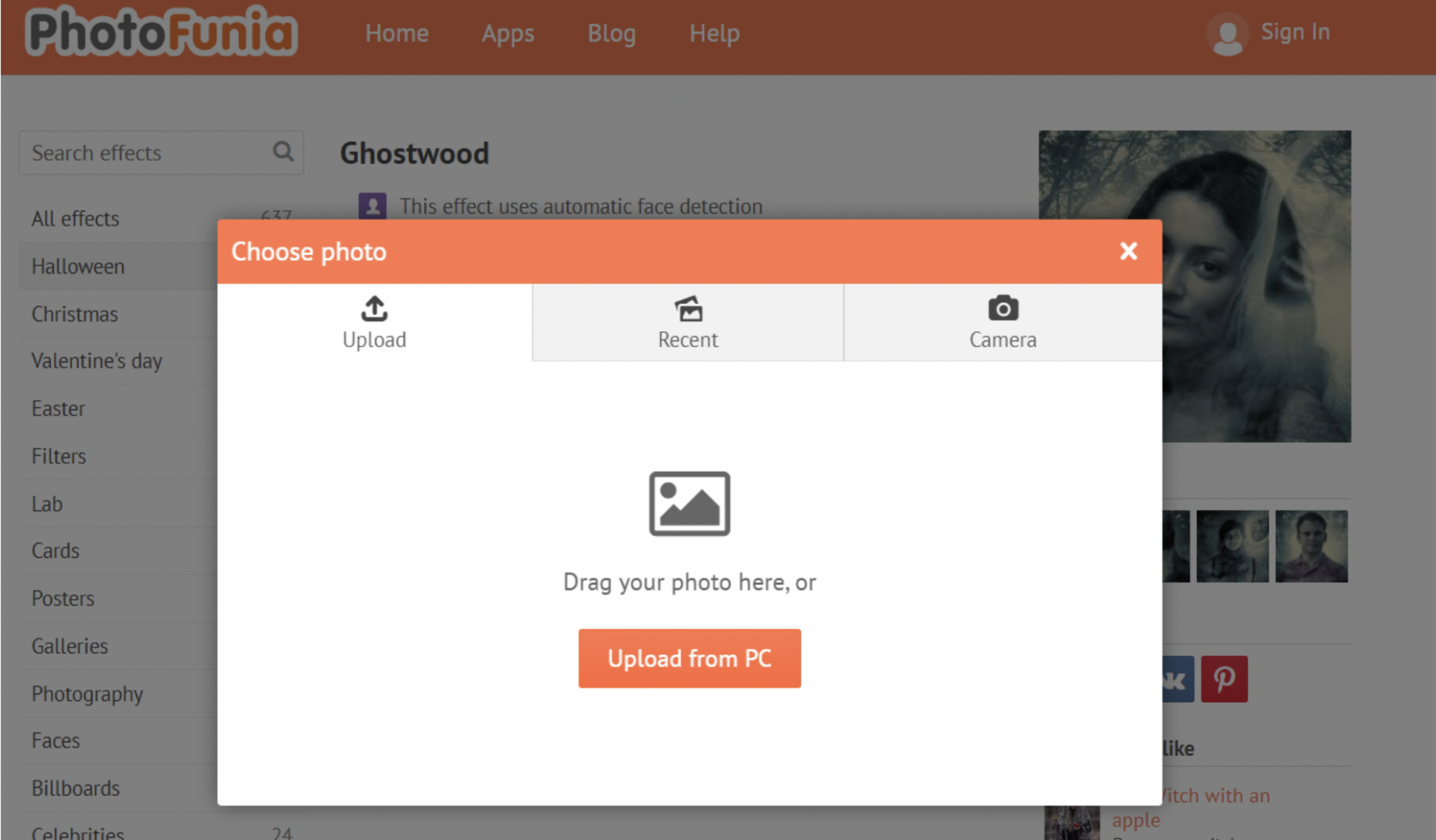 3. Use > Crop to remove any parts of the image, and on the next page, click > Go.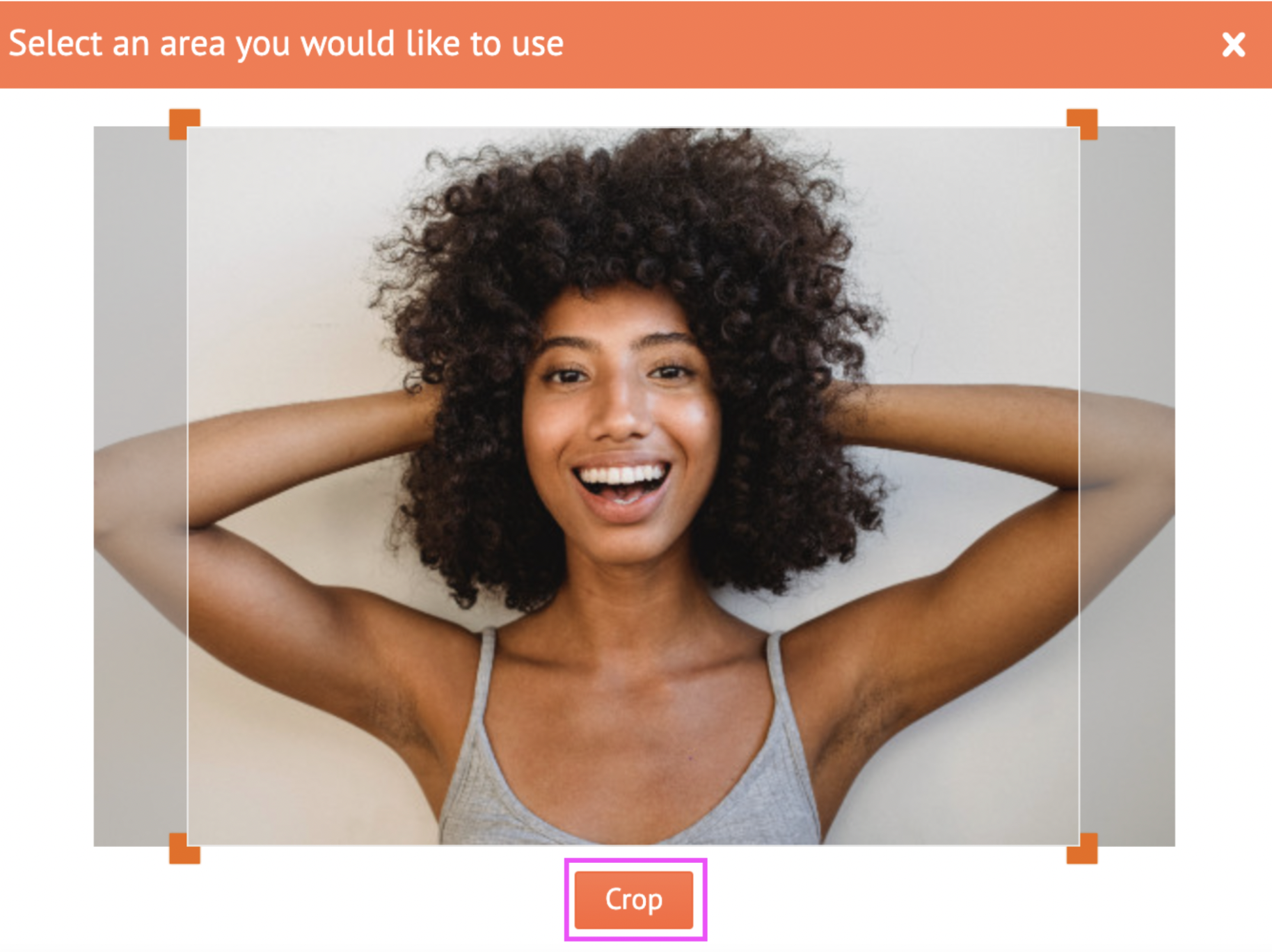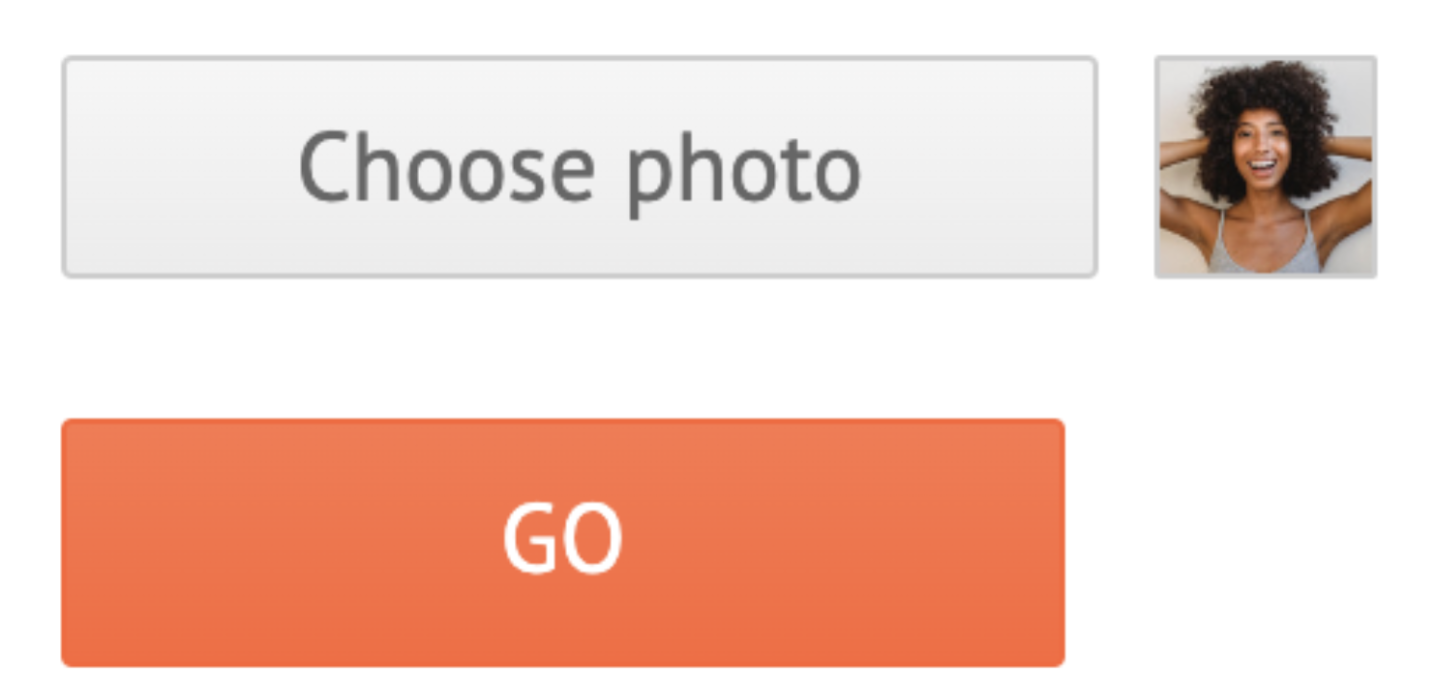 4. Choose > Regular or > Small to download your new spooky Halloween profile picture as a JPEG file. Here's an example using the Halloween Pumpkins filter: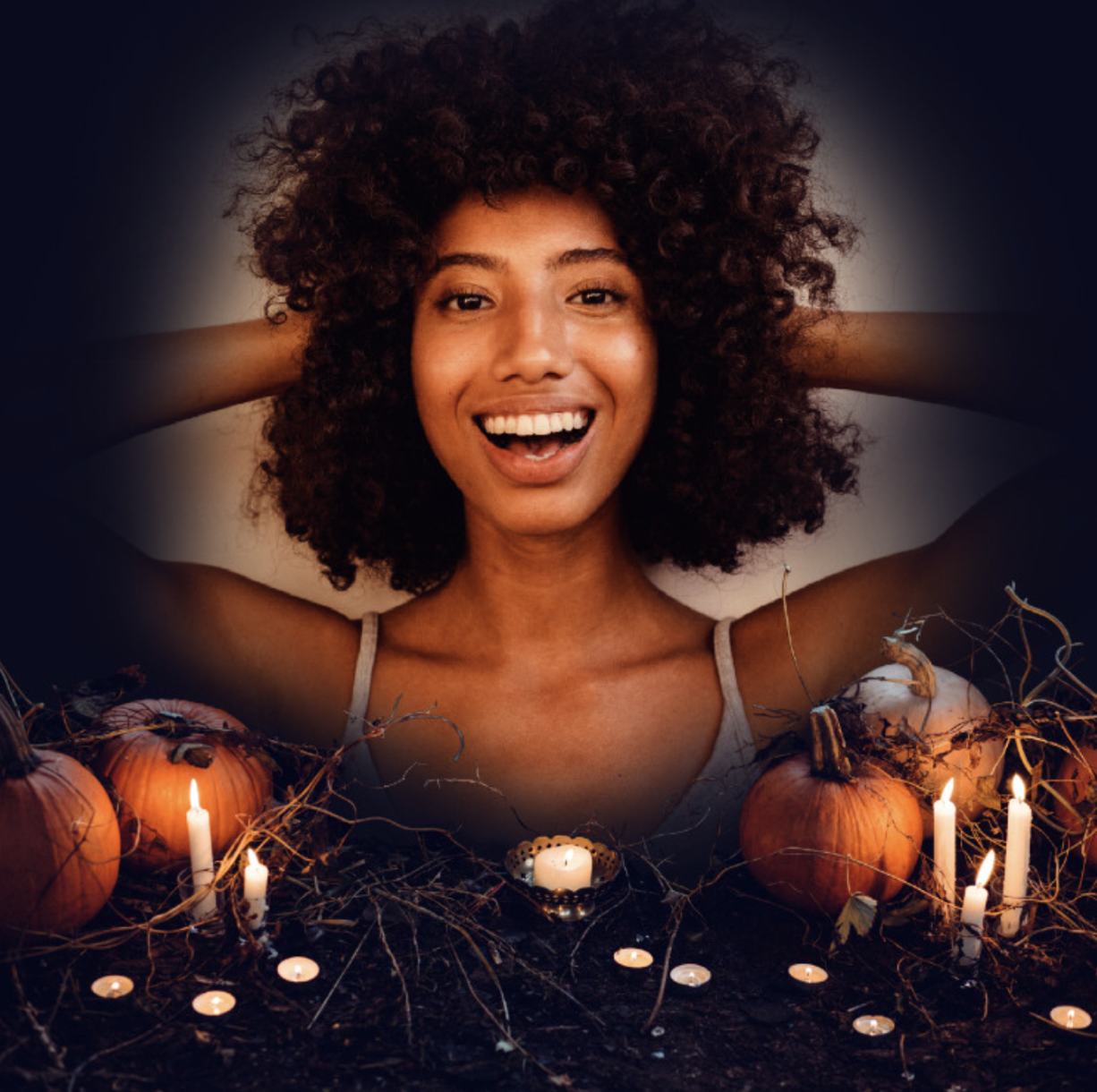 PhotoFunia's a great option when you quickly need a new spooky Halloween profile picture ready for you to upload and share. But if you want to just change other details of your images — like, for example, the background — then Designify is your best choice.
If you wish to add text to your images or create Halloween-themed party invites or social media posts, then let's hop on over to Canva. 
Create Halloween-themed events and social media posts with Canva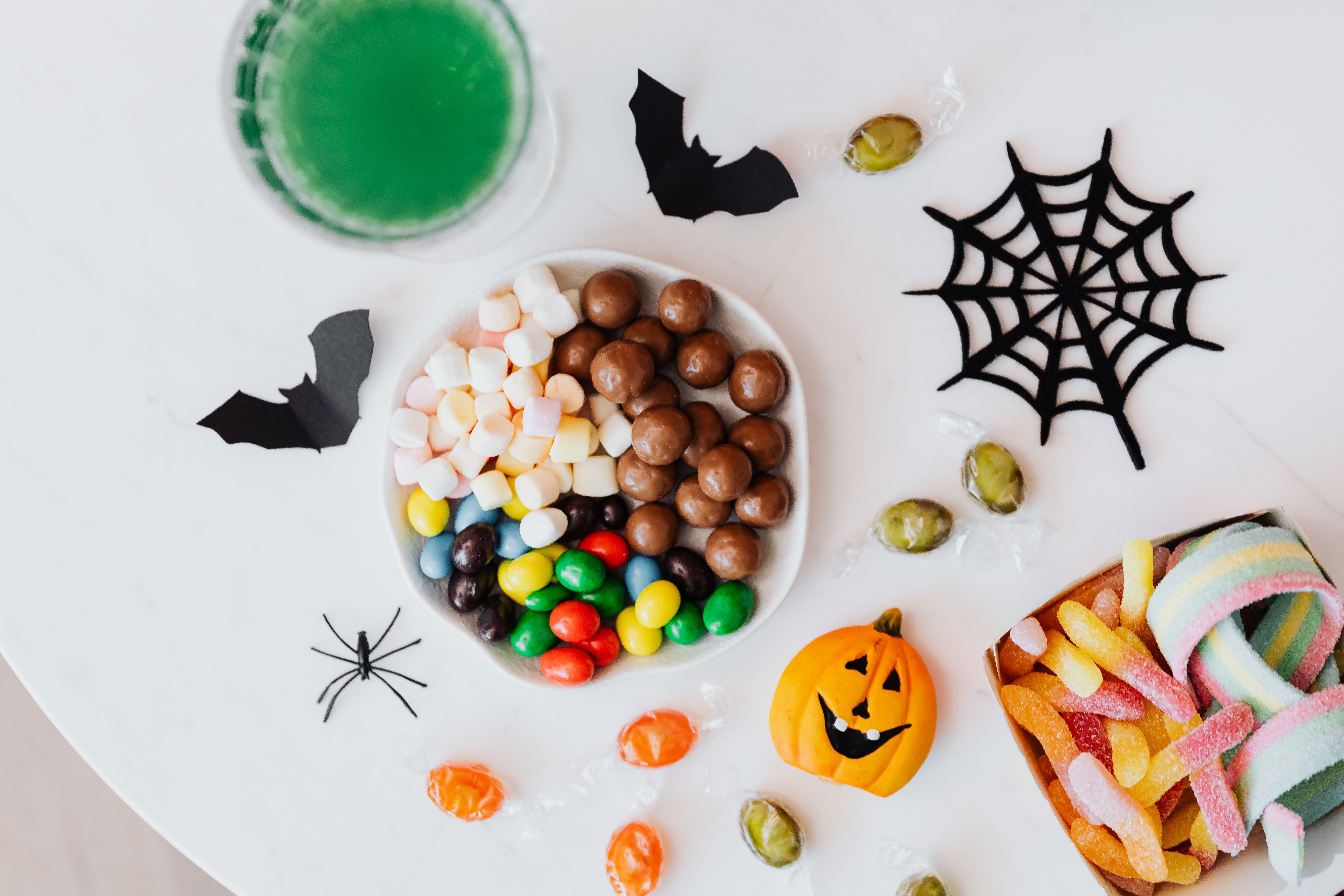 Planning a party? We've got you covered. Canva's library of customizable templates helps you design invites and social media posts and create personalized Halloween profile pictures with a heap of fun, creativity, and ease. 
Halloween-themed social media posts — for that perfect fright night
You can add a personal touch to Canva's ready-made social media templates with just a few steps. Here's how: 
1. Pick a template from Canva's library. We recommend picking > Instagram Post (Square) for the size.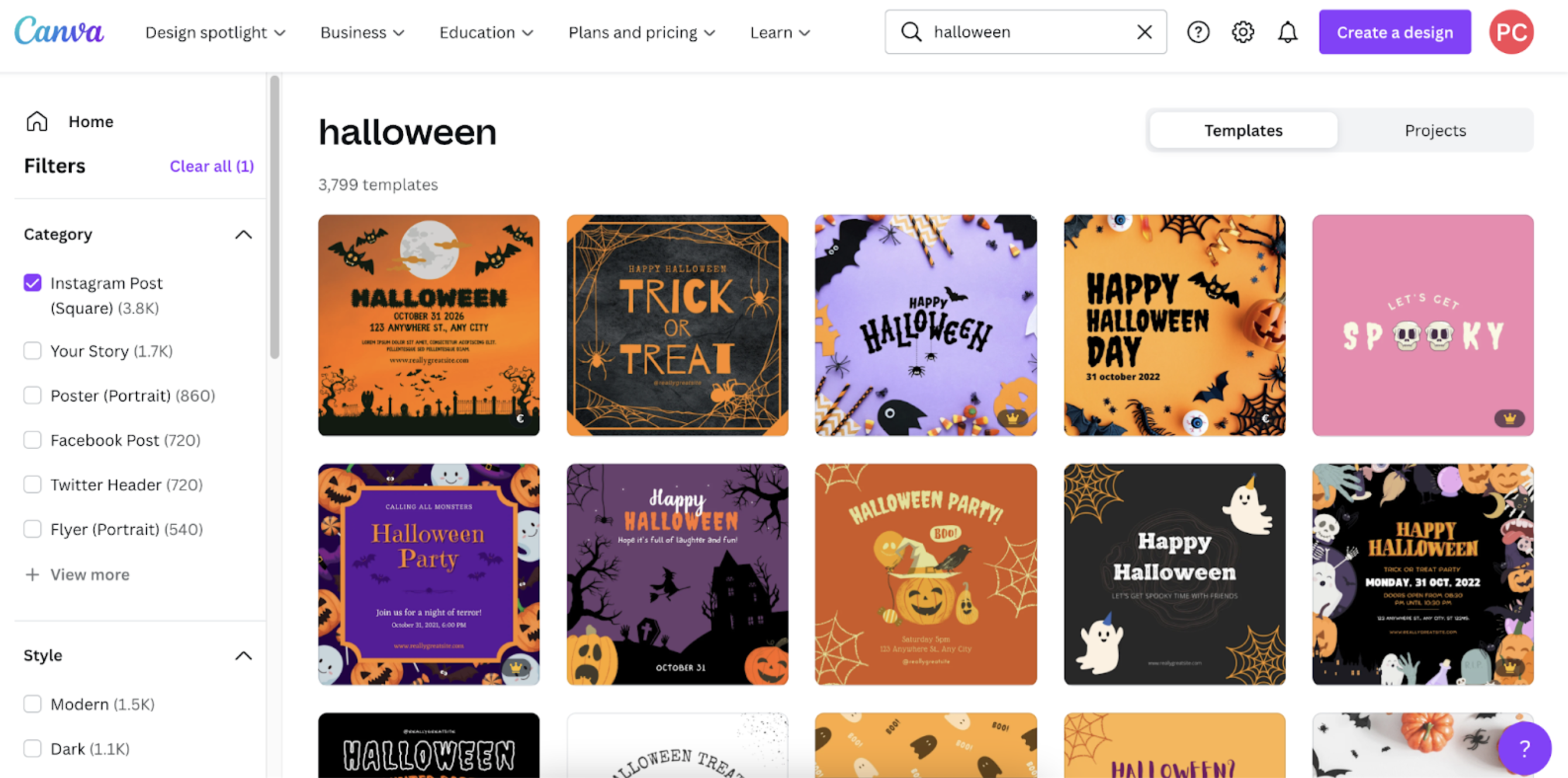 2. Once you've picked one, use the > Elements tab on the left-hand side to add some cool new images to the main template.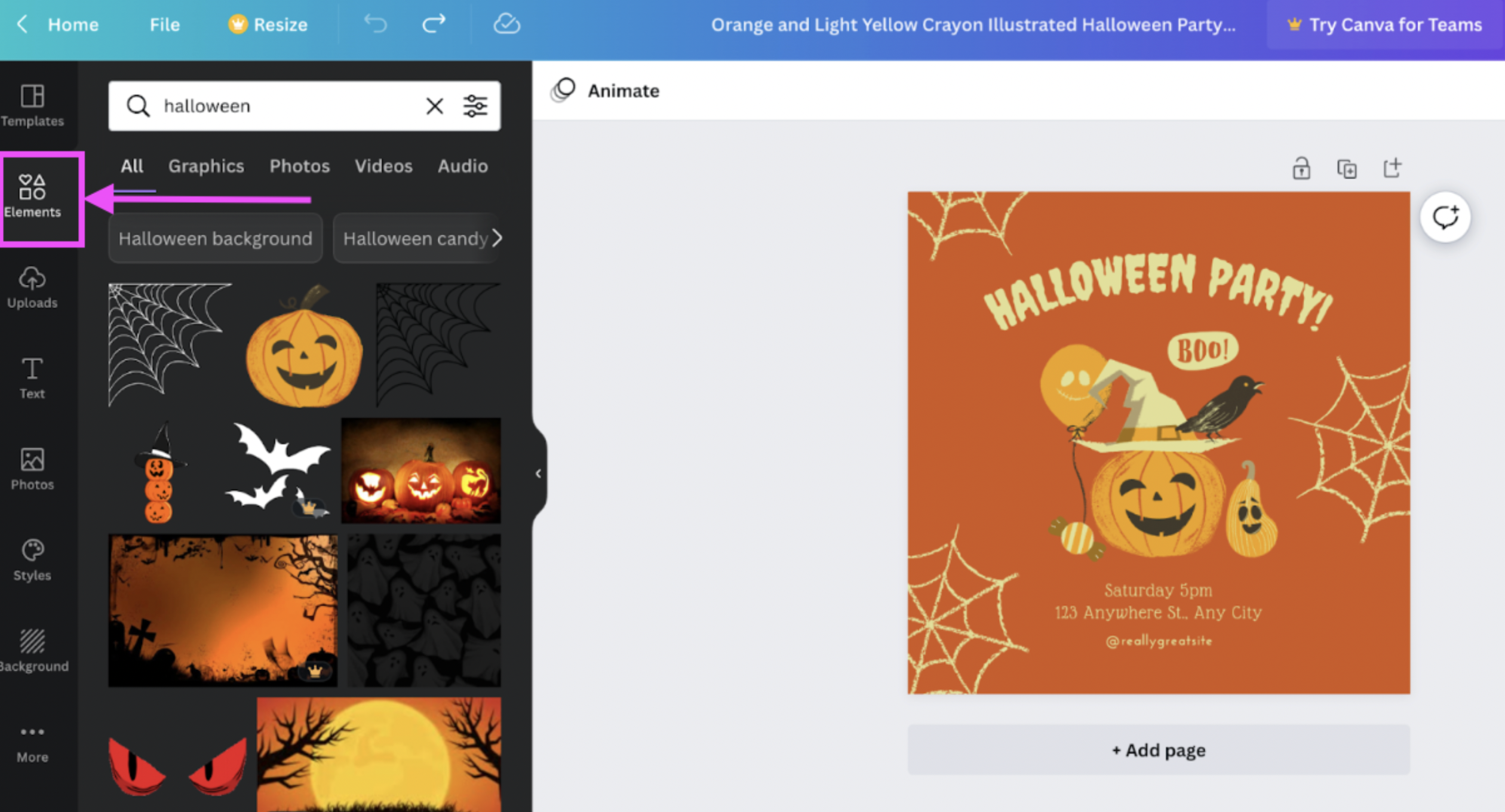 3. You can also click on individual elements on the post to change them — we thought a black hat suited our pumpkin friend a bit better, so here's how we switched it up: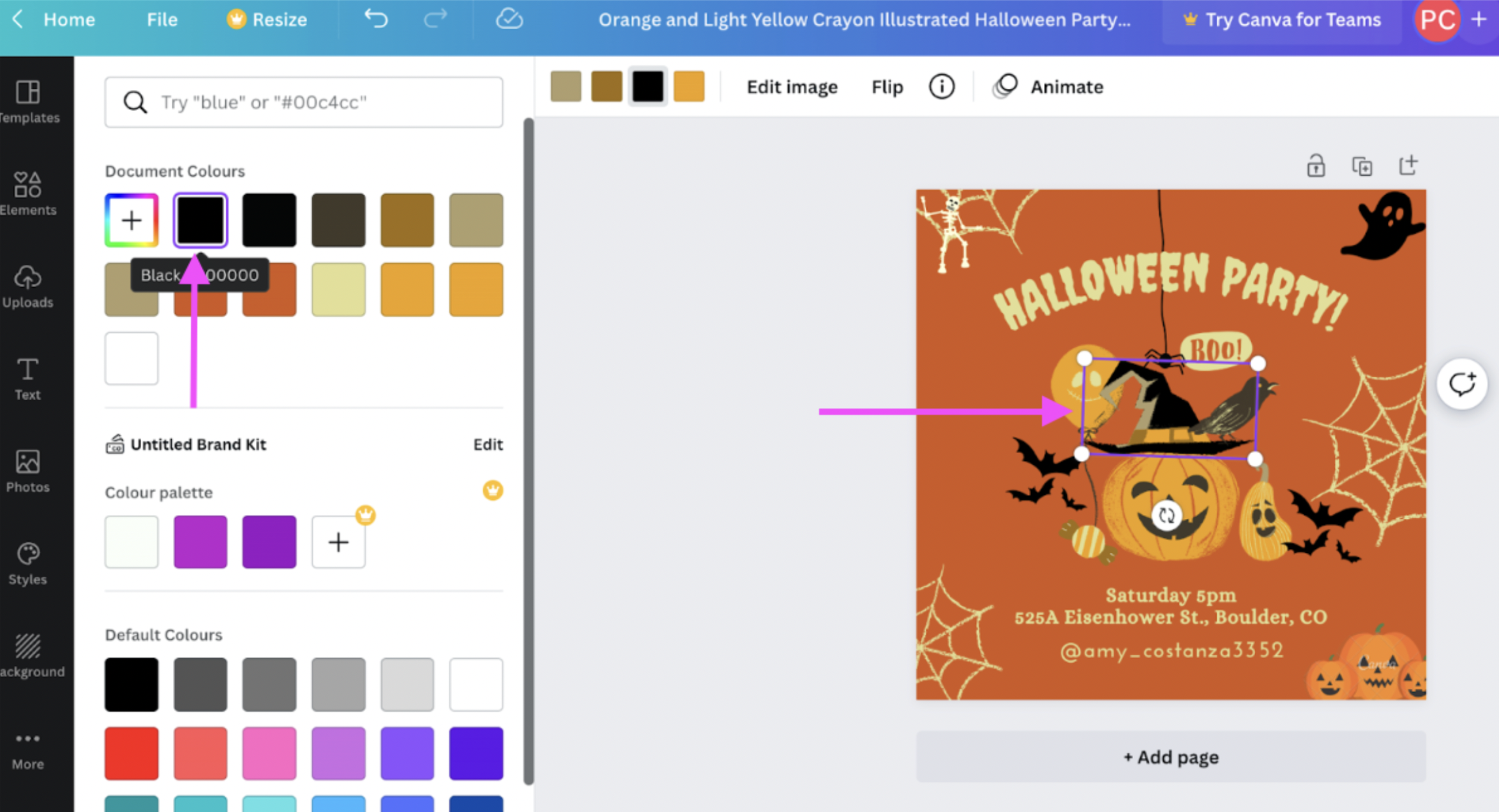 4. You can click on the text to change it directly, or add something new with > Text.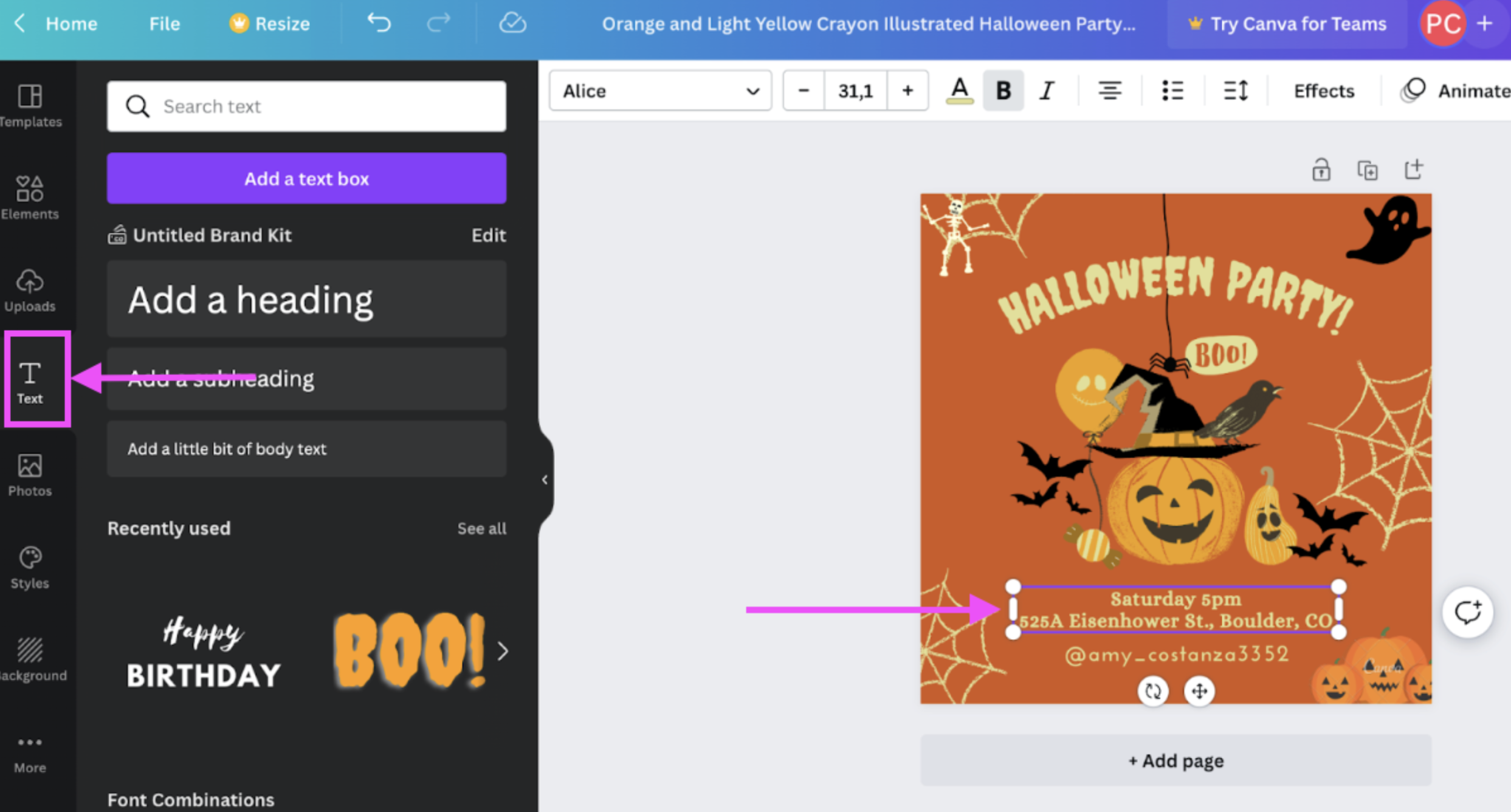 5. Once you're happy with your post, hit > Share and then > Download. We recommend saving your file in PNG format.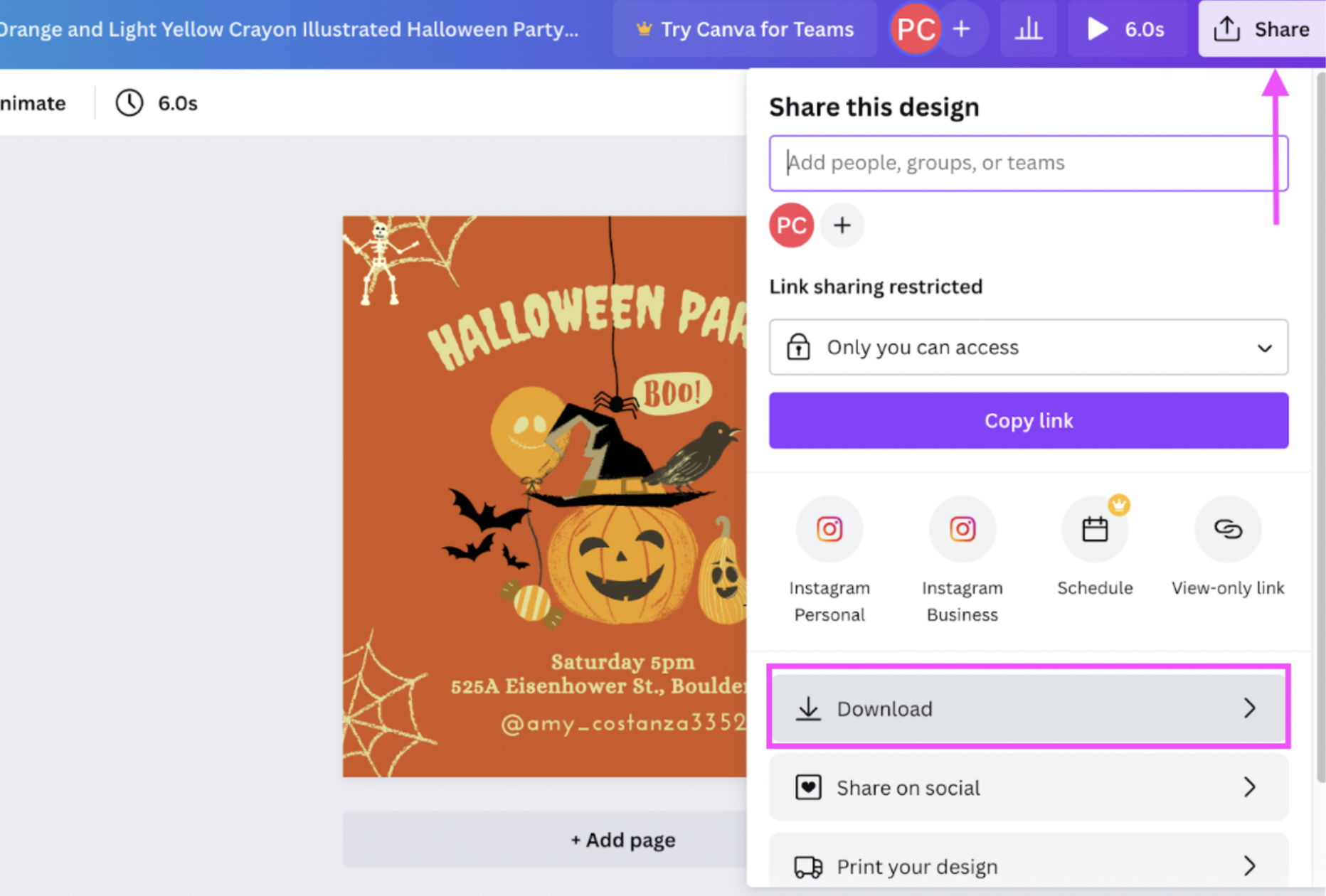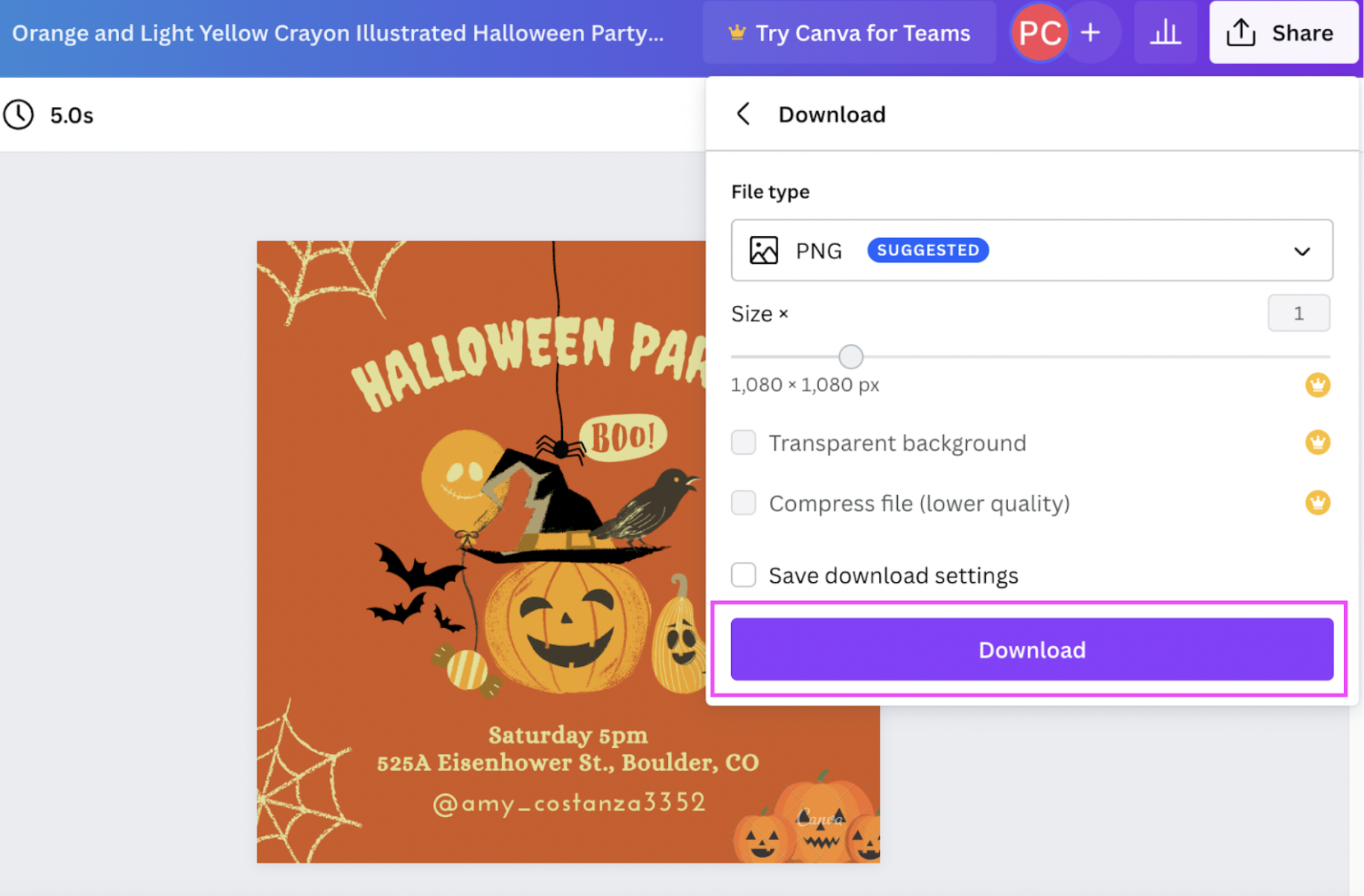 And there you go — a cute new Halloween party invite you can whip up in as little as five minutes with Canva: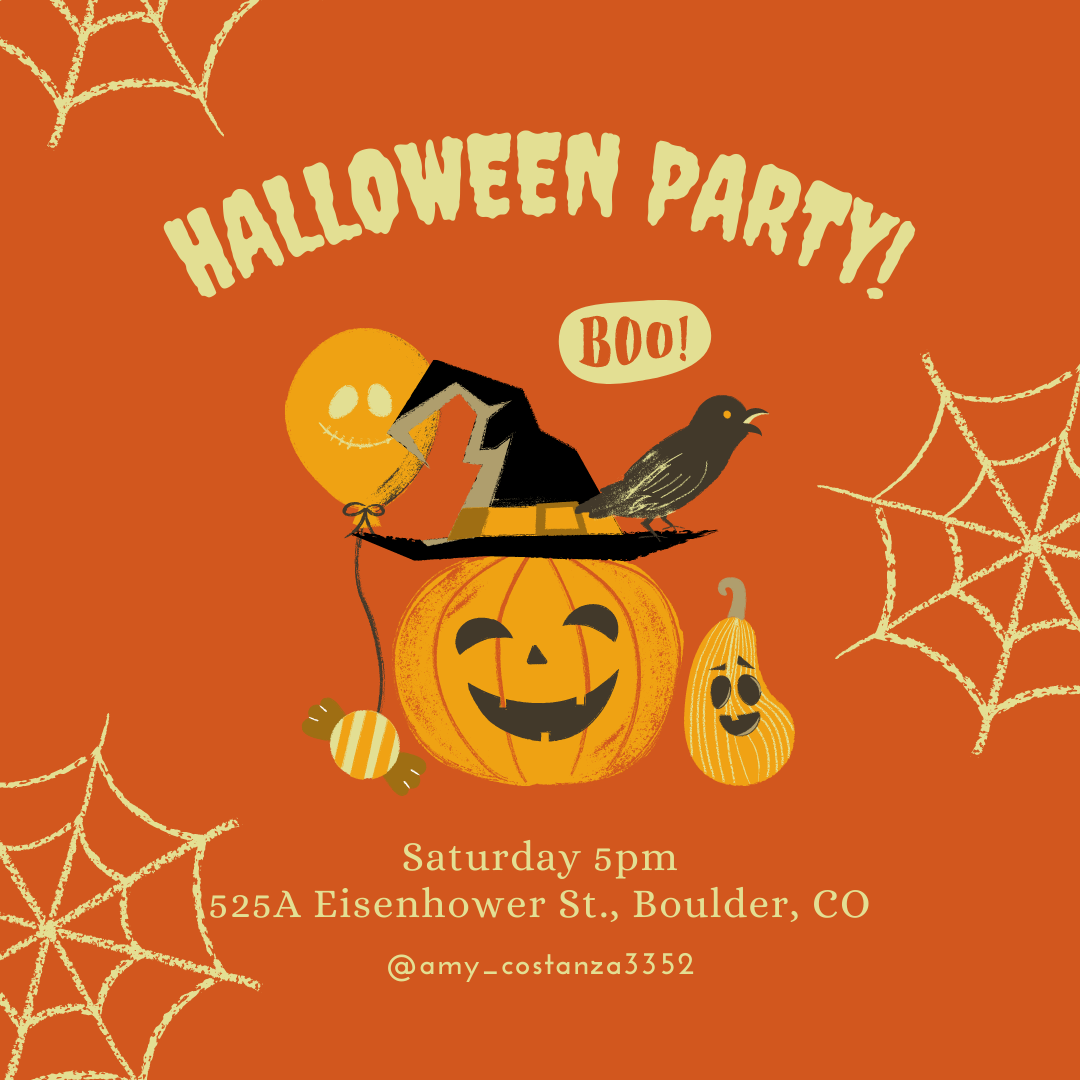 You can also experiment and try Canva's templates for:
Instagram stories: 

Facebook posts: 

And even Twitter headers or banners:
Whip up a spooky Halloween profile picture — with Designify and Canva
You can also take one of your own Halloween profile pictures and personalize it with text or other elements from Canva. Here's an example where we used Designify to combine a profile picture with a different background. Then, we added some text with Canva's > Text option: 
1. Follow the steps we shared earlier to combine your profile picture with a background on Designify (remember to pick > Transparent BG)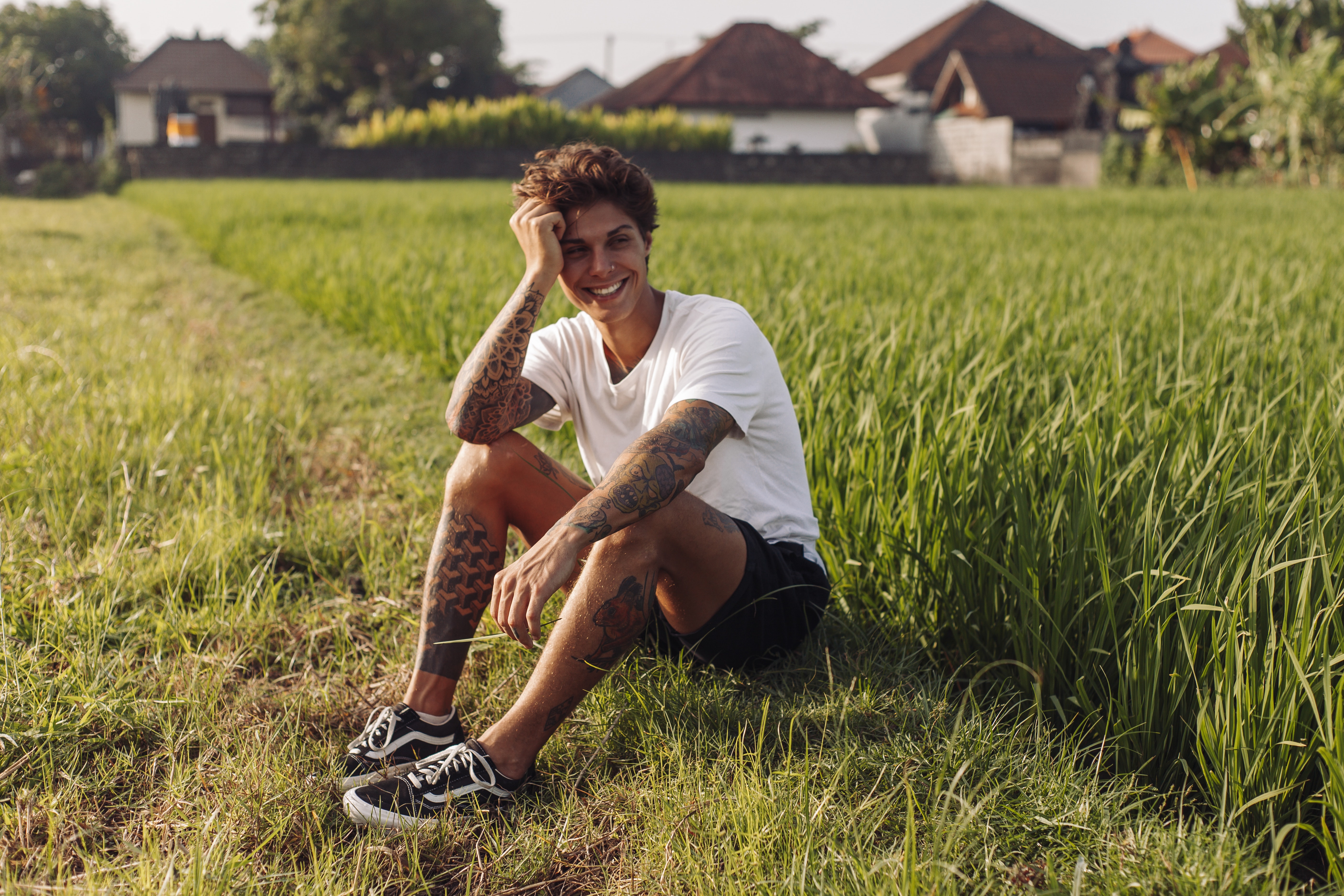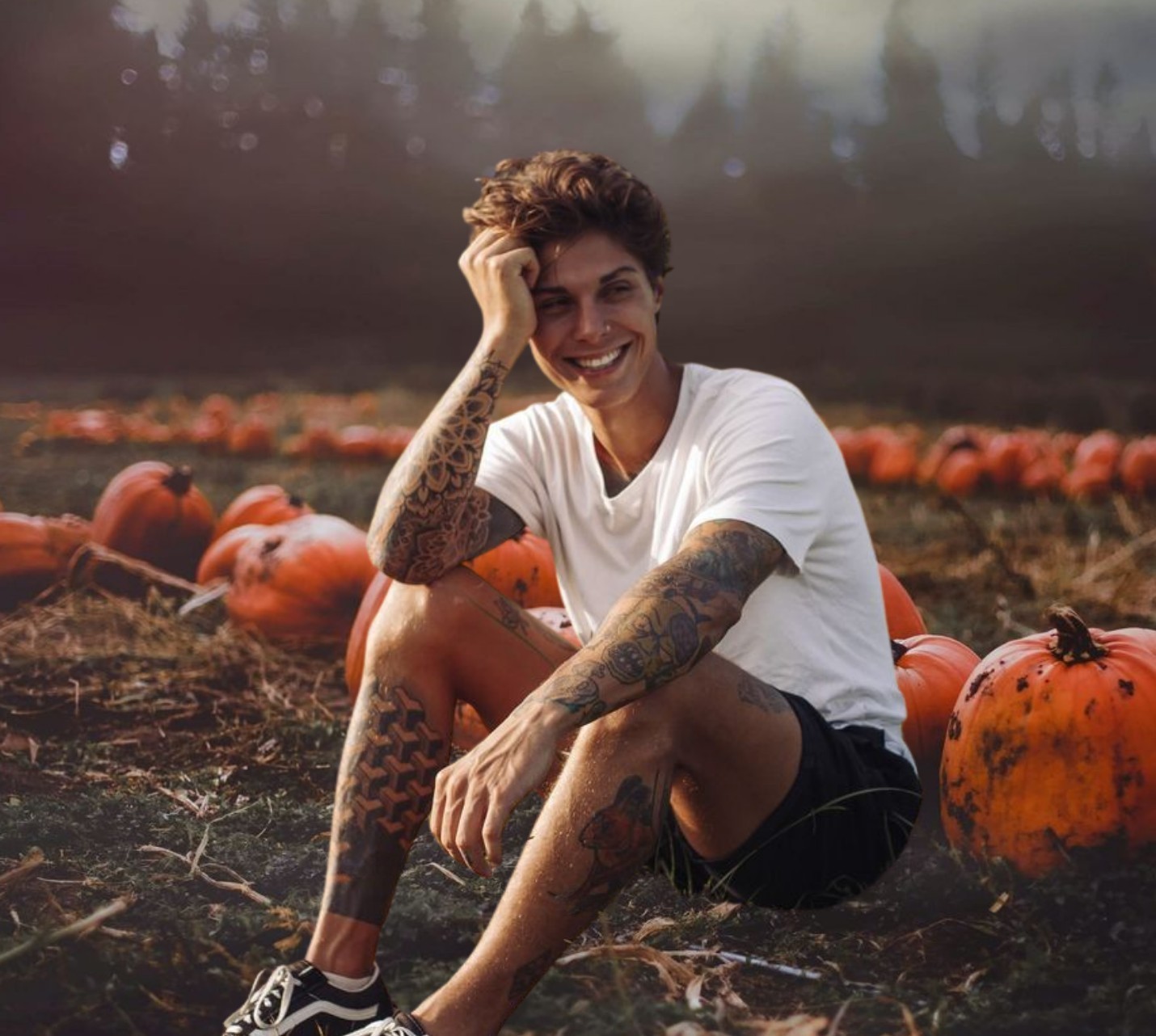 2. Go to Canva and click on > Create a design to get started. We recommend picking the Instagram Post (square) option for profile pictures.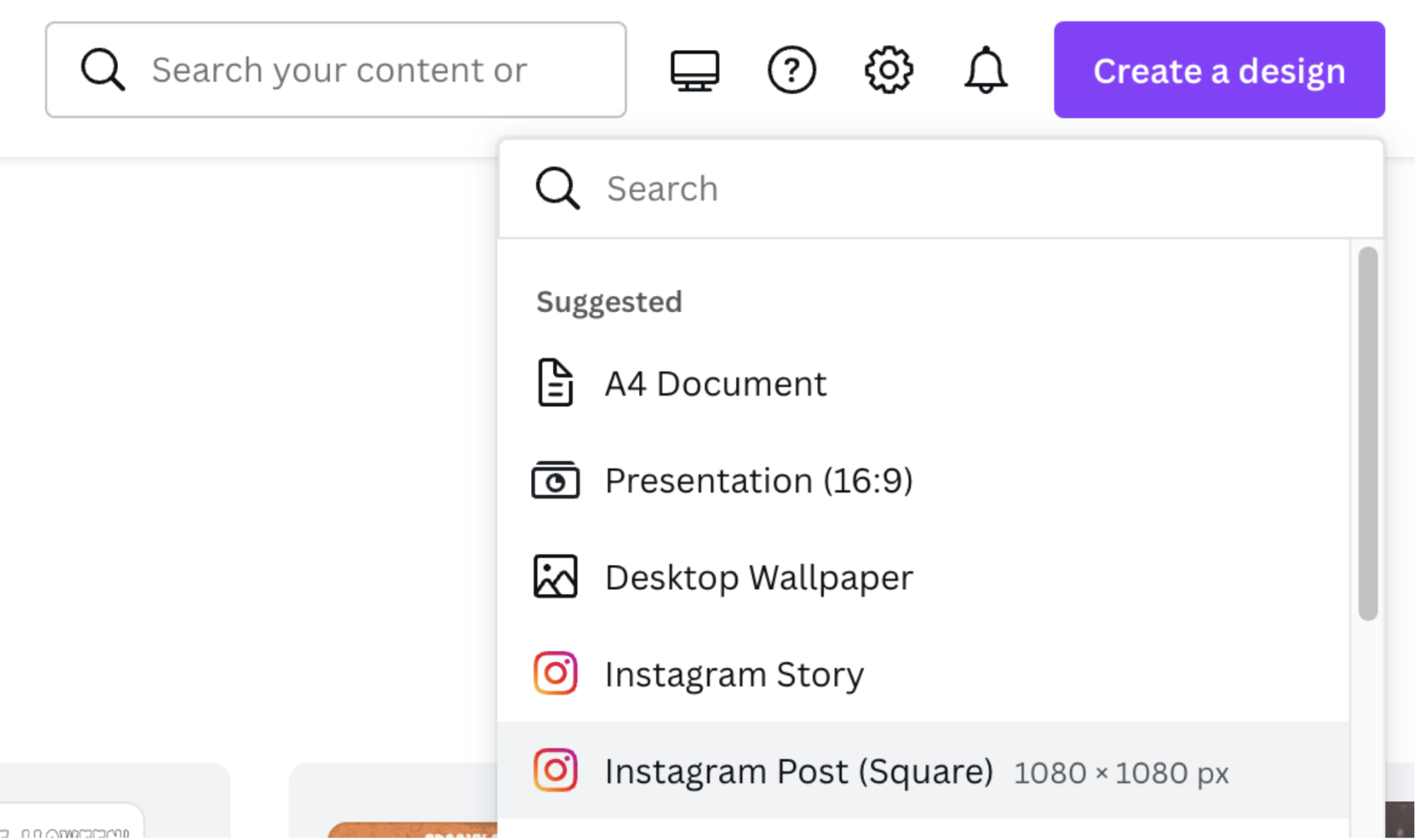 3. Click > Uploads on the left-hand side and upload your combined Designify image.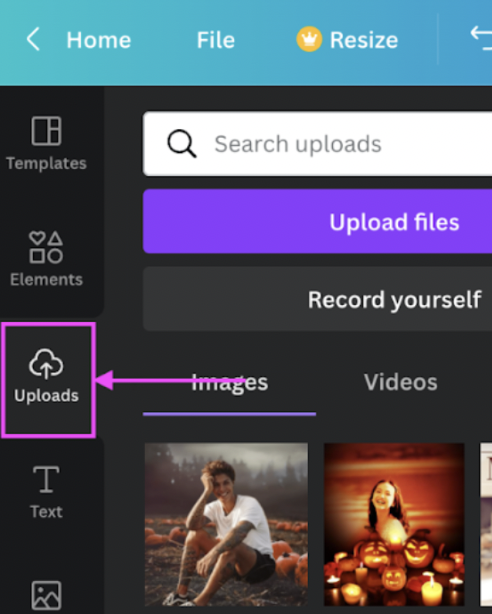 4. With the > Elements tab on the left, you can add some fun, cute (or creepy) Halloween-themed images to your photo.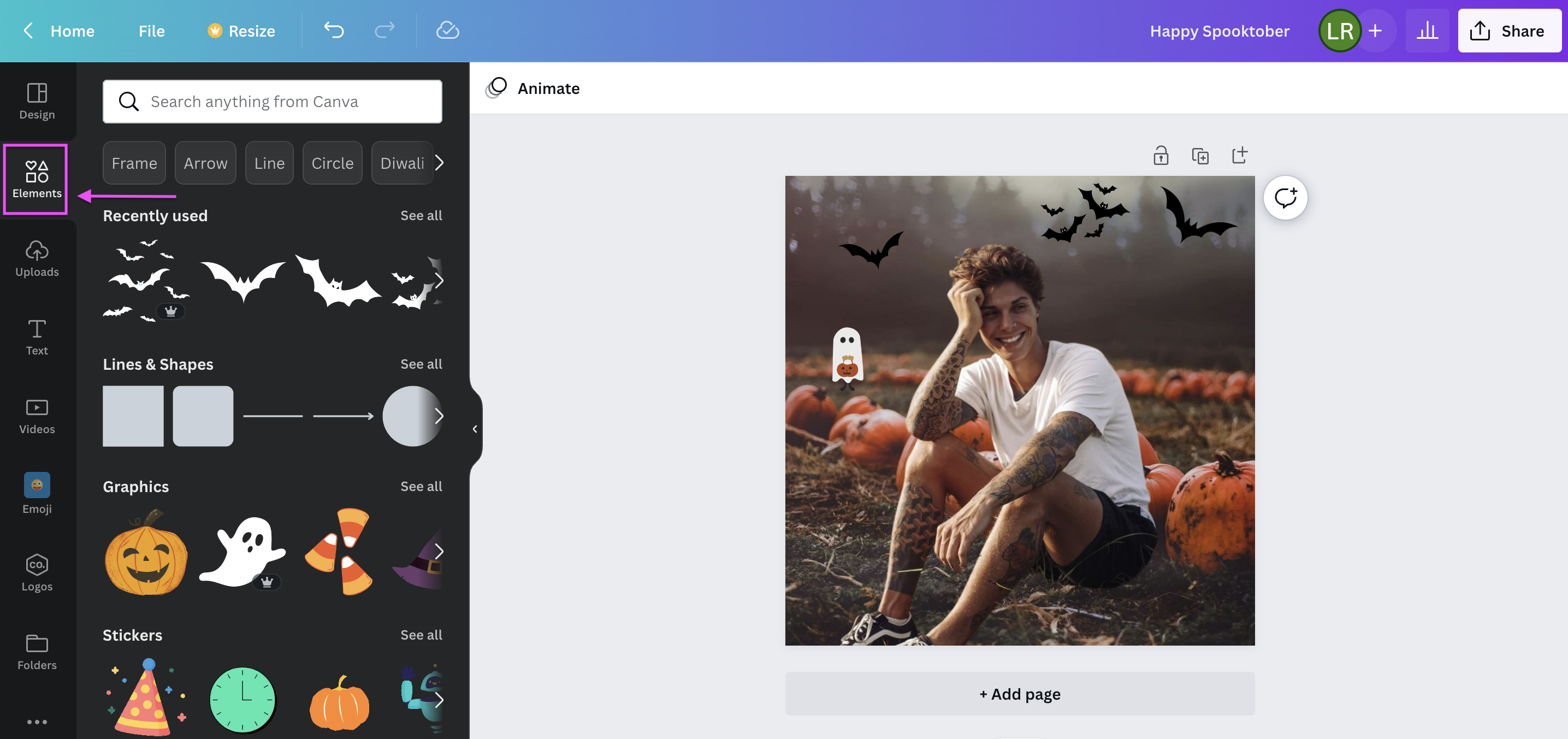 5. With > Text, you can add a message to your photo.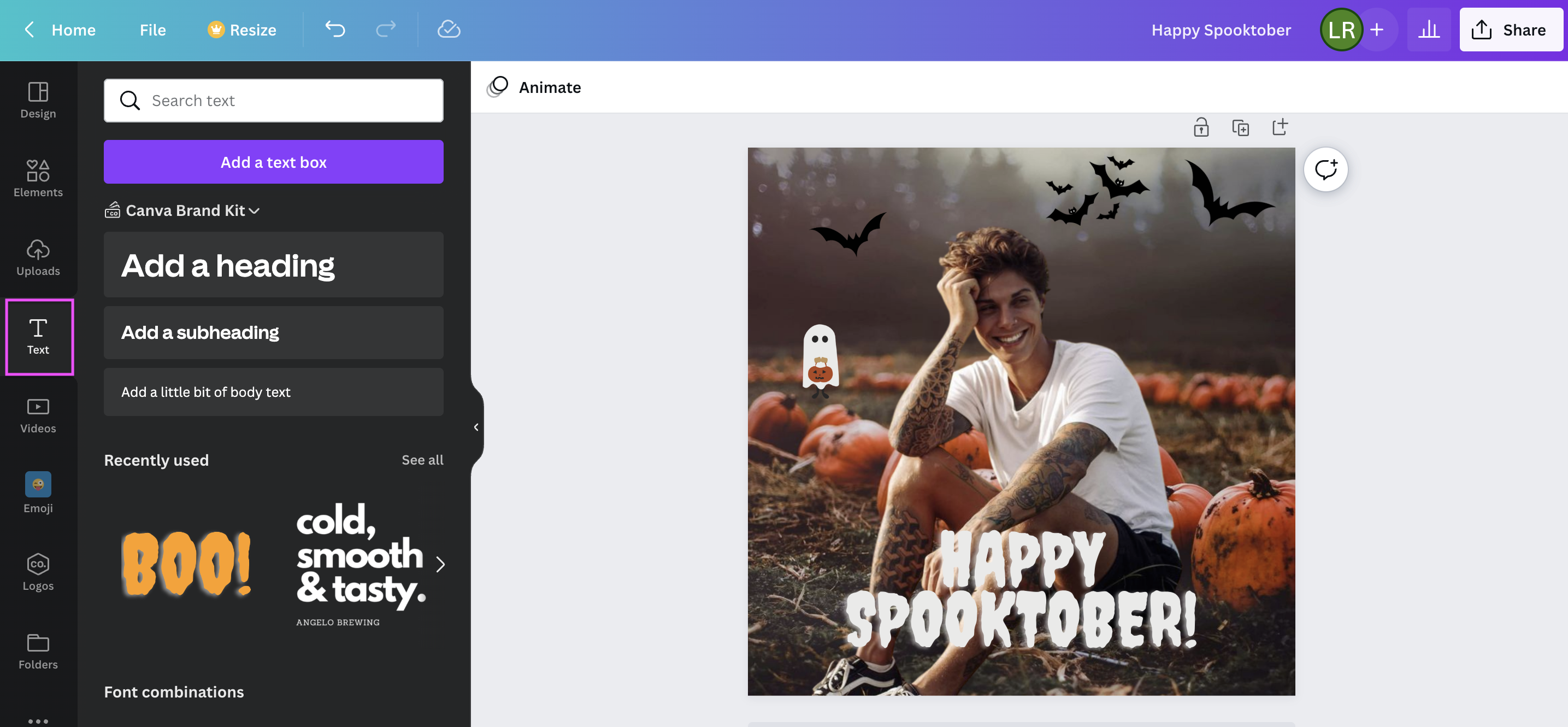 6. Once you're happy with your photo, click > Share on the top-right, and then > Download. We recommend saving your photo in PNG format.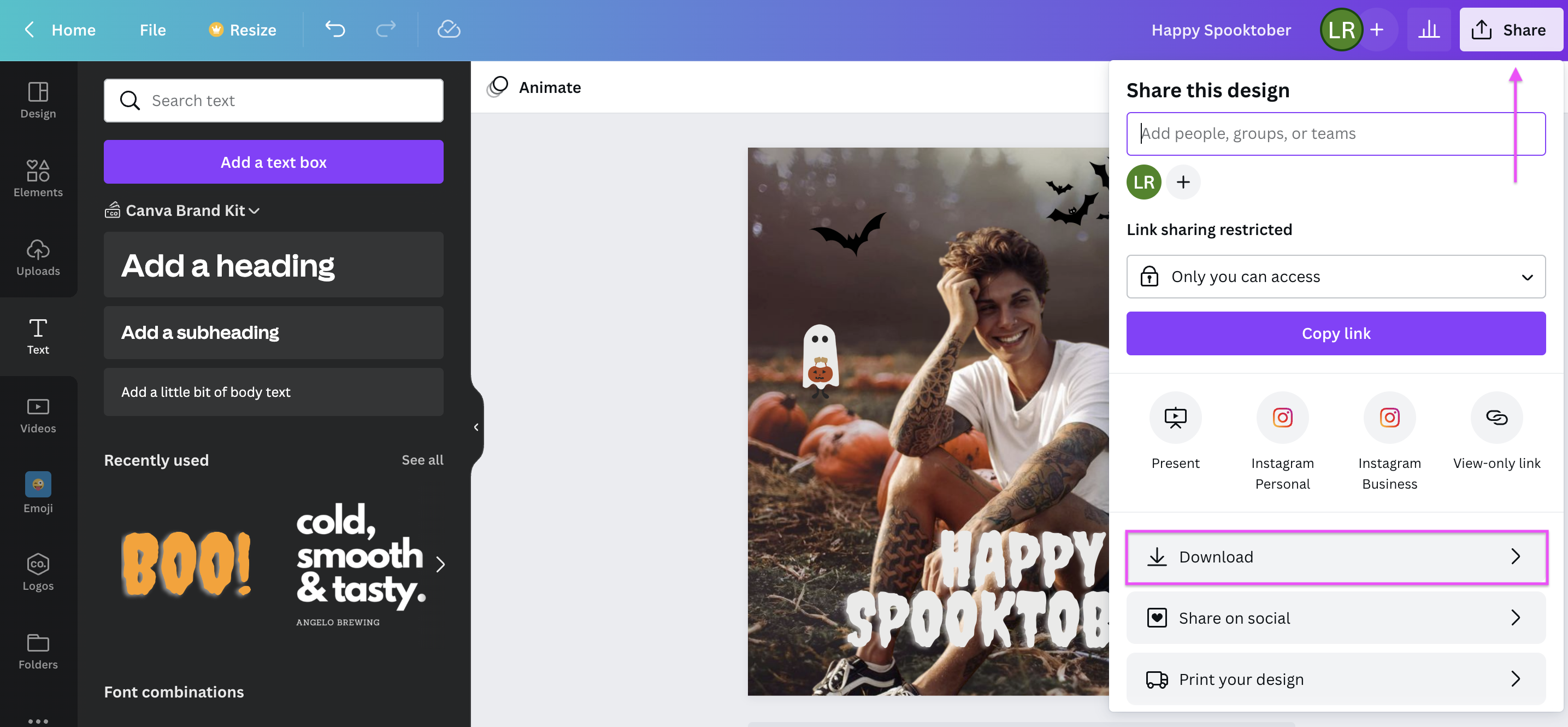 And there you have it — a personalized Halloween profile picture using nothing but Designify, Canva, and your creativity!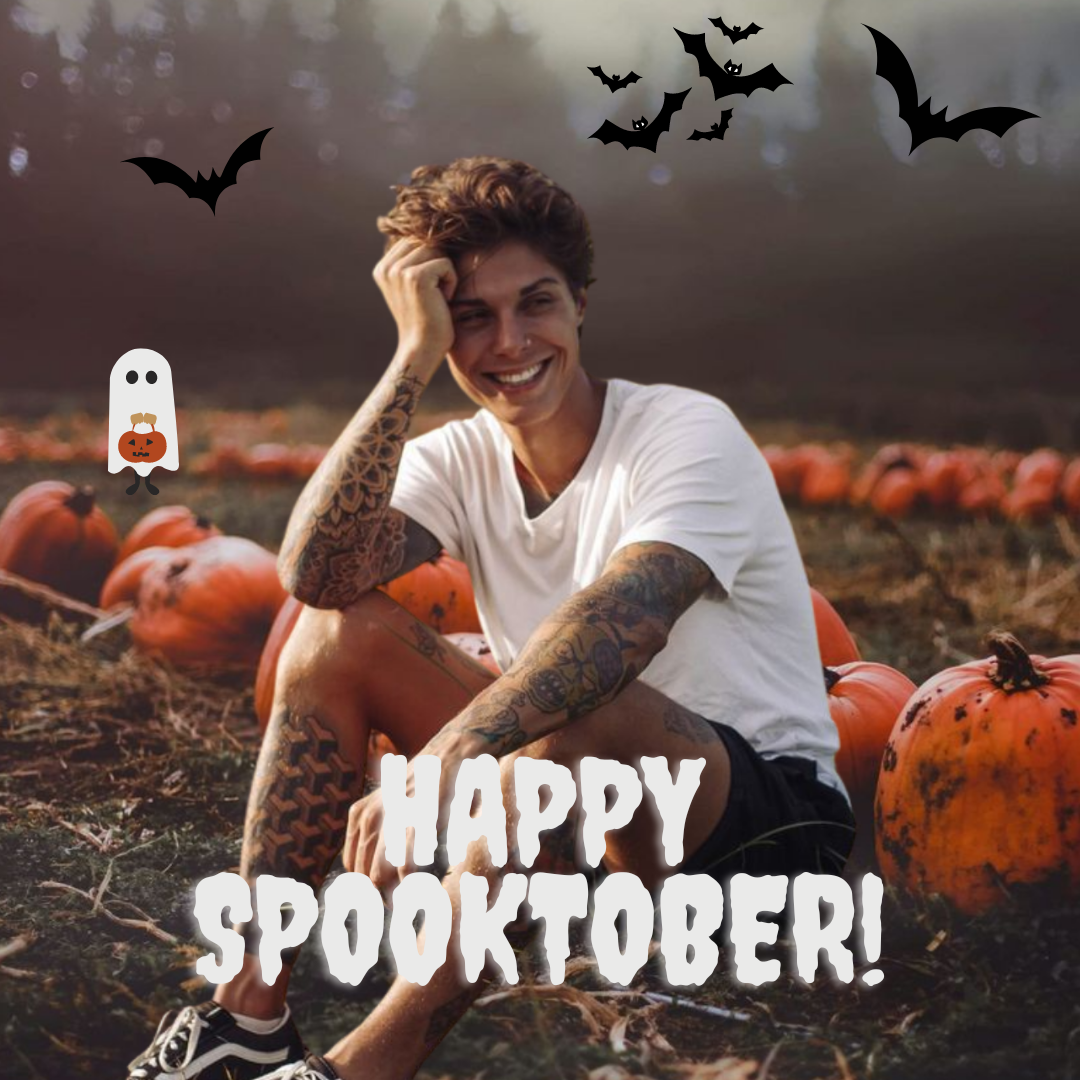 Create a boo-tastic Halloween profile picture — just in time for spooky season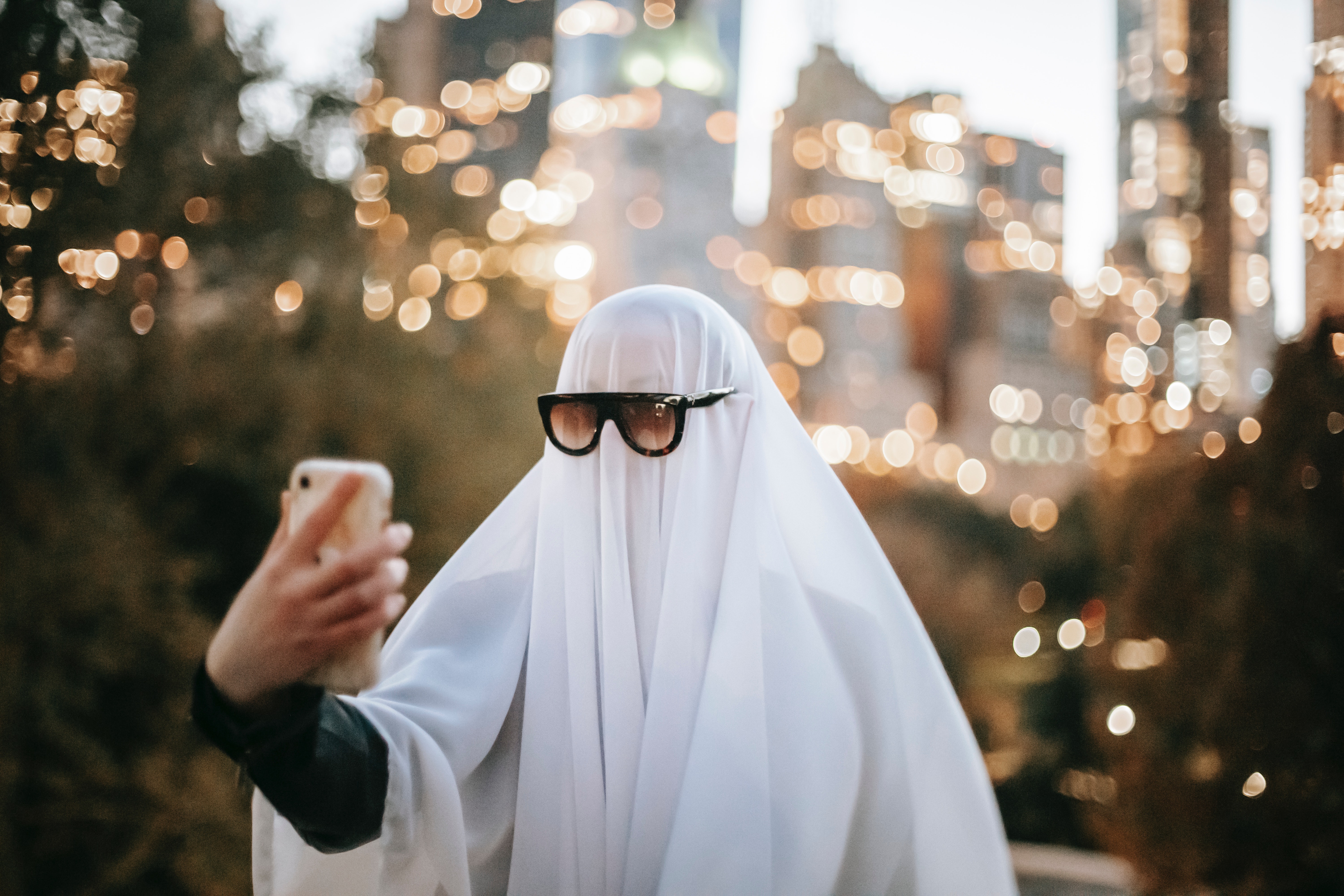 With just a few steps and a ton of fun, tools like PhotoFunia, Designify, and Canva let you create your very own spooky Halloween profile pictures, social media posts, event invites — and more, with just a few clicks, creativity, and in under a few minutes. We hope you're as excited as we are about creepifying your social media just in time for Spooktober.
Got a cute selfie you think could use a spooky Halloween background? Hop on over to Designify and give it a try. Enjoy your Halloween, and happy trick-or-treating!