Are you a fashion influencer or blogger looking to find inspiration on the best background for fashion photography? You've come to the right place.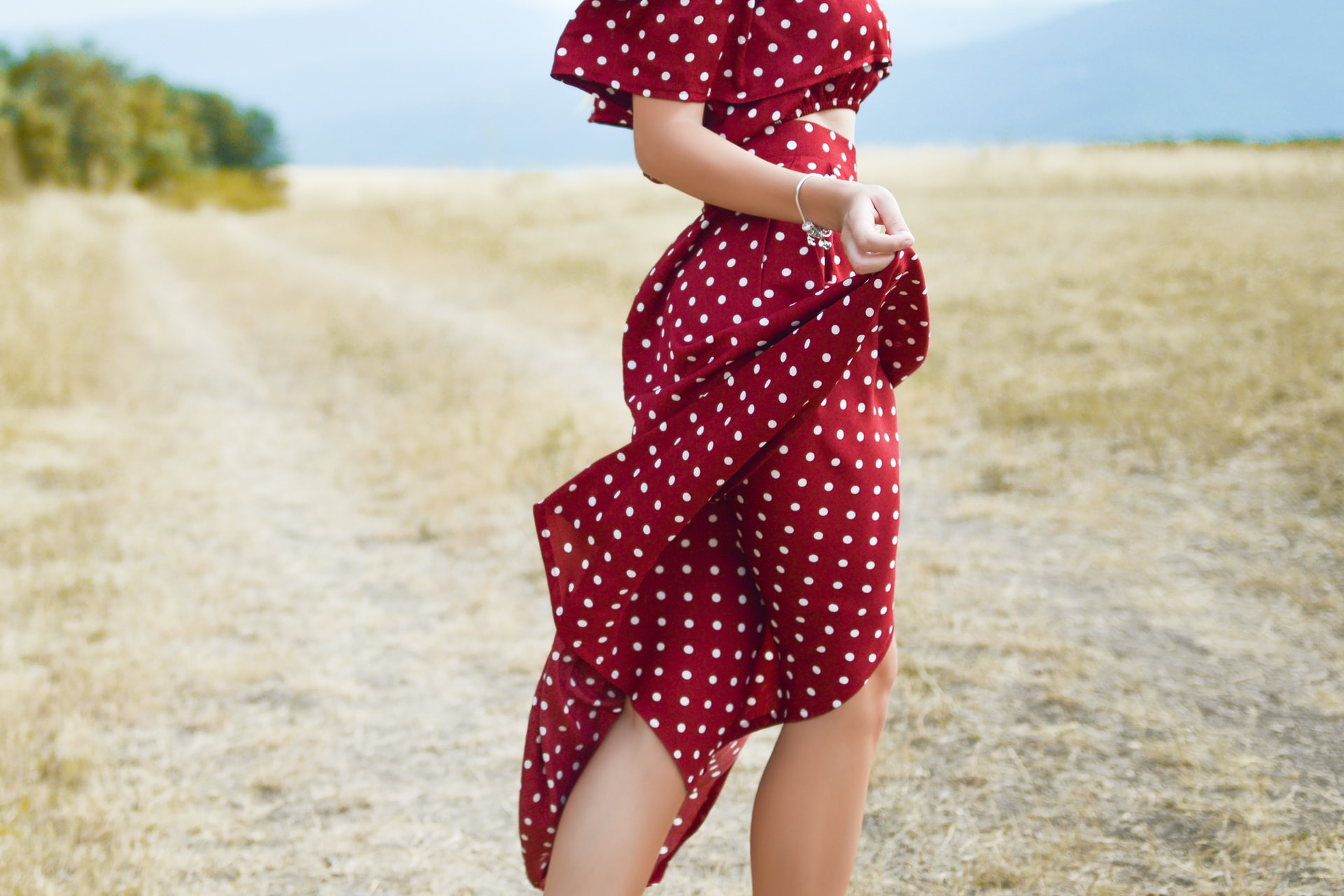 In this article, we're going to give you the best backdrop examples for fashion photography which you can recreate on the street, in nature — or even better, in the comfort of your own home, just using your laptop and Designify. With this tool, you can easily shoot fashion photos wherever you want and switch out the background in seconds.
Let's dive into the most popular and best backgrounds and backdrops for fashion photography and how you can go about creating them.
Best backdrop for fashion photography
The thing about fashion photography is that it's creative — the photo should be aesthetically pleasing and, at best, unlike anything anyone has ever seen before. Below we've gathered examples and rules of thumb that can act as a great guideline for figuring out your best fashion photography backdrop. 
Be sure to put your creative goggles on to try out different things to find your unique style and backdrops. What backdrop you use for your fashion photography will also depend on your overall branding and the 'vibe' you're going for.
For example, if you're a fashion influencer on Instagram, do you want to be known for minimalism? Pops of color and expression? Think about what you want your fashion photography and background style to represent.
We recommend grabbing a pen and paper and taking notes and ideas as you go through these examples and best practices.
Neutral and toned down background to highlight the outfit
Neutral backgrounds in photography let the main subject shine — aka your outfit. They are also trendy right now with the rise in minimalism and clean aesthetic. Here are some of our favorite examples of influencers who use neutral backgrounds: 
To create a neutral background, you can use: 
A plain wall in your apartment/house — remove all the clutter and simply place a mirror and a plant into the image like this: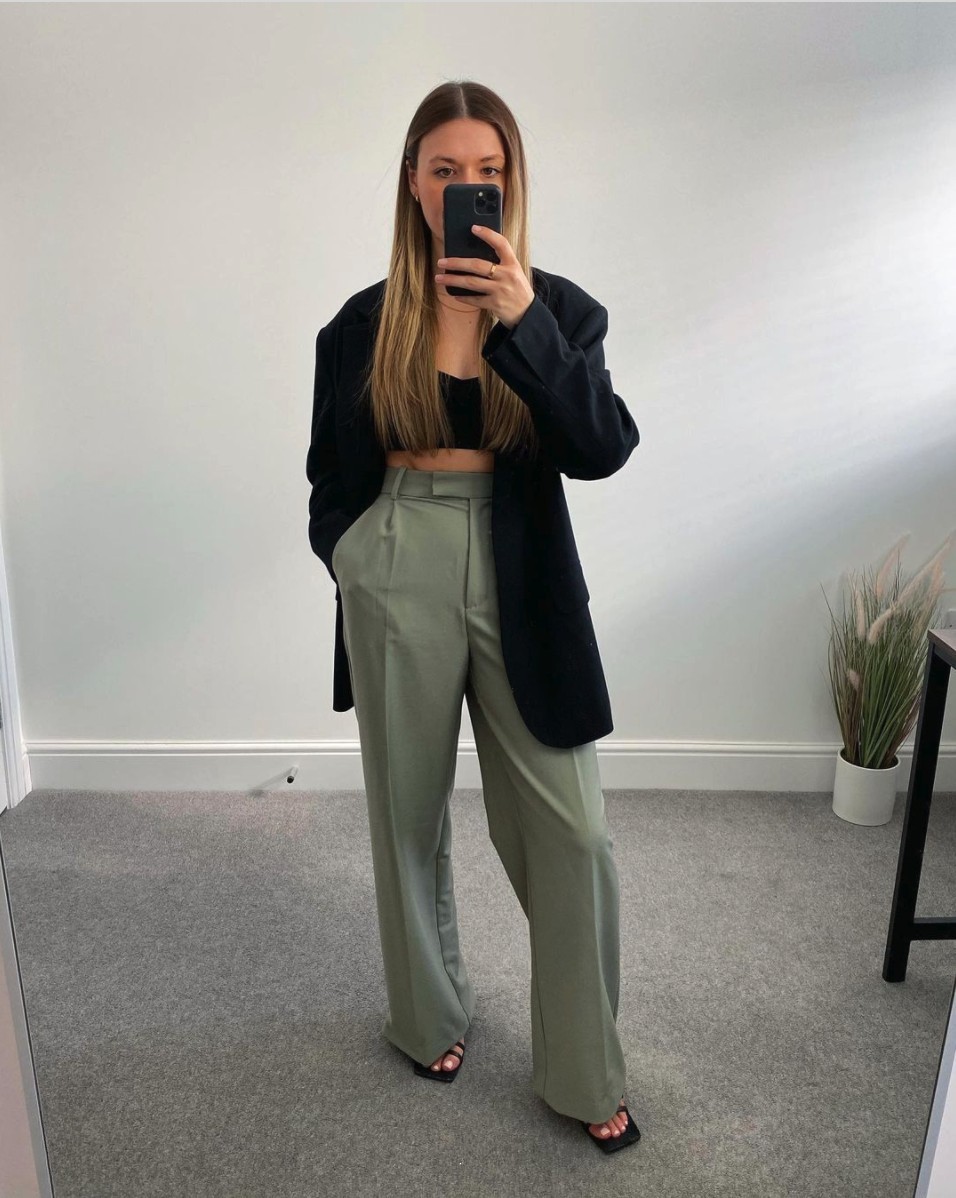 To alter poses, you can also use very minimal furniture that doesn't take away but rather compliments your outfit like this: 
You can also seek out the streets and find a pretty plain background like a stone wall or antique building that has beige, gray, or off-white colors like this: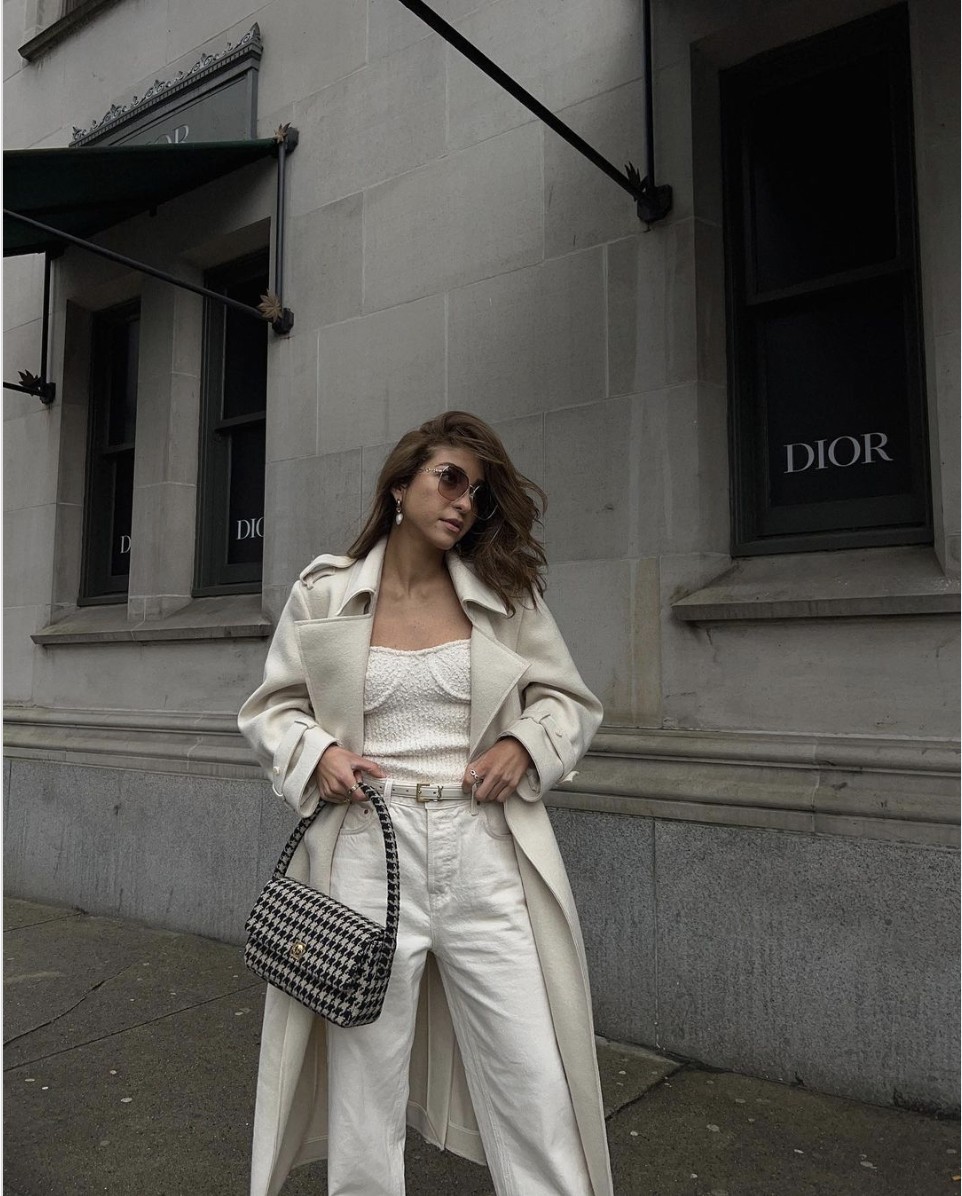 Create a neutral background for your fashion photography with Designify 
You can also create a neutral background for your fashion photography using AI technology. Designify can switch up your fashion photo background in seconds, all you have to do is shoot at home, and you're ready to go. Want to know how you can end up with a neutral background like the one below in seconds? Keep reading.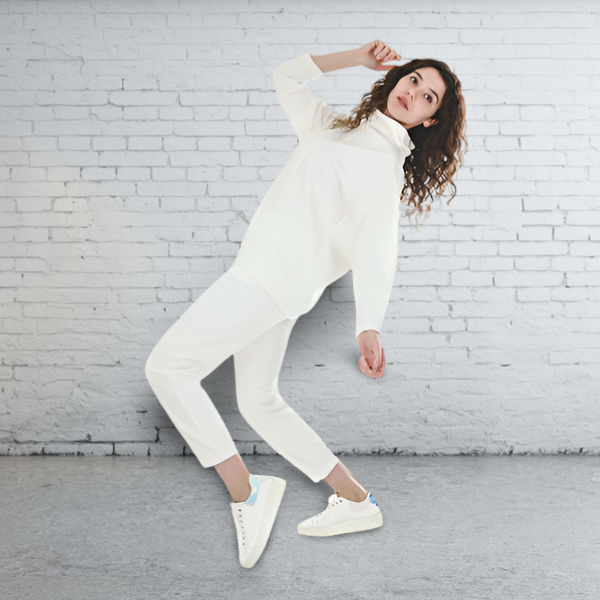 To create a fashion photo like this simply:
1. Go to Designify.
2. Drag and drop your image onto the page.
3. Now go ahead and select the > Wall background.

4. Click on download, and the image will save as a PNG file.
Stunning nature to complement your fashion sense
What plenty of fashion influencers or even magazine photographers do is pick out a stunning location in nature that compliments your outfits. 
Many opt for a field of sunflowers, wheat, or lavender — like this stunning photo of a minimal summer outfit against the backdrop of a sea of lavender: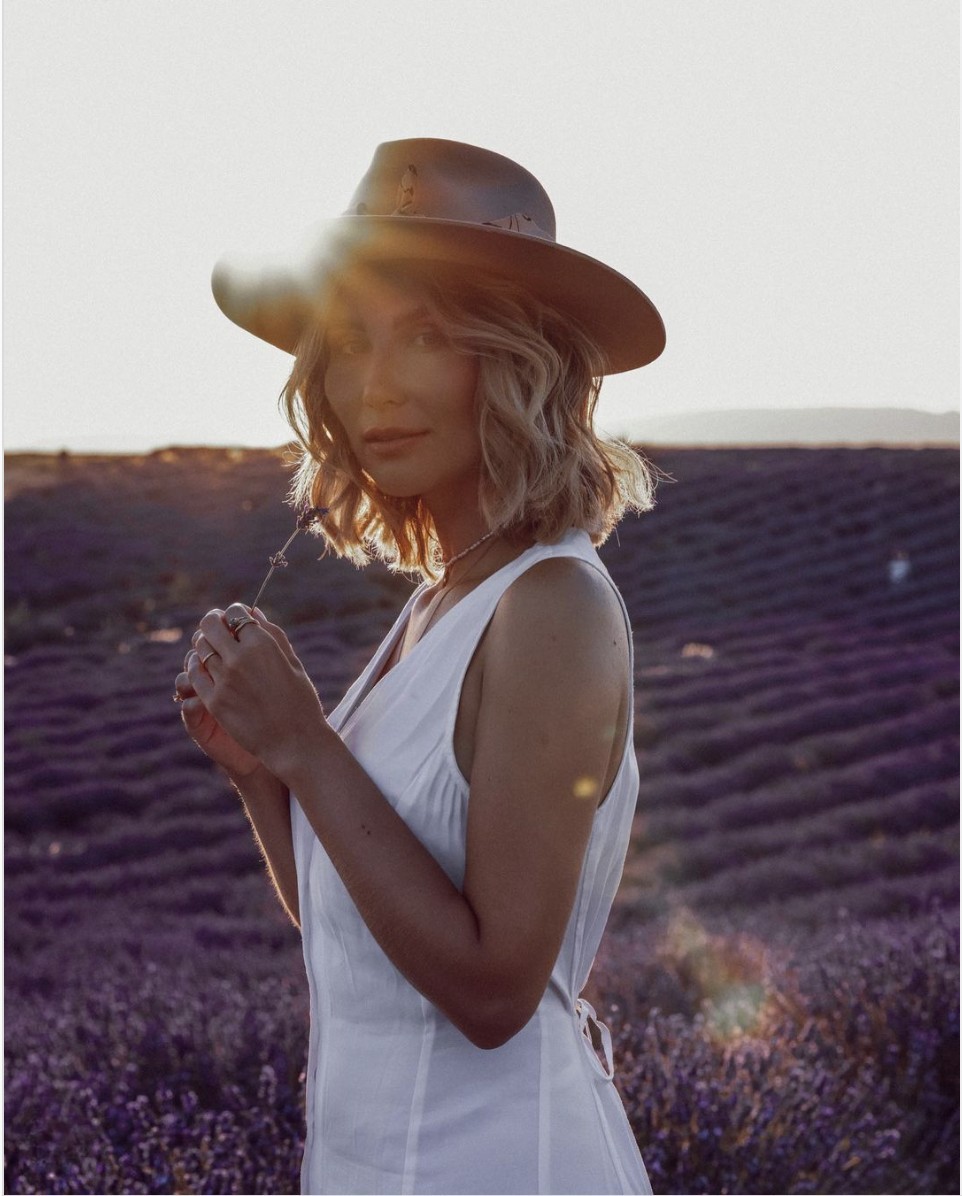 You can also go for the forest and a less curated and picture-perfect environment like this one: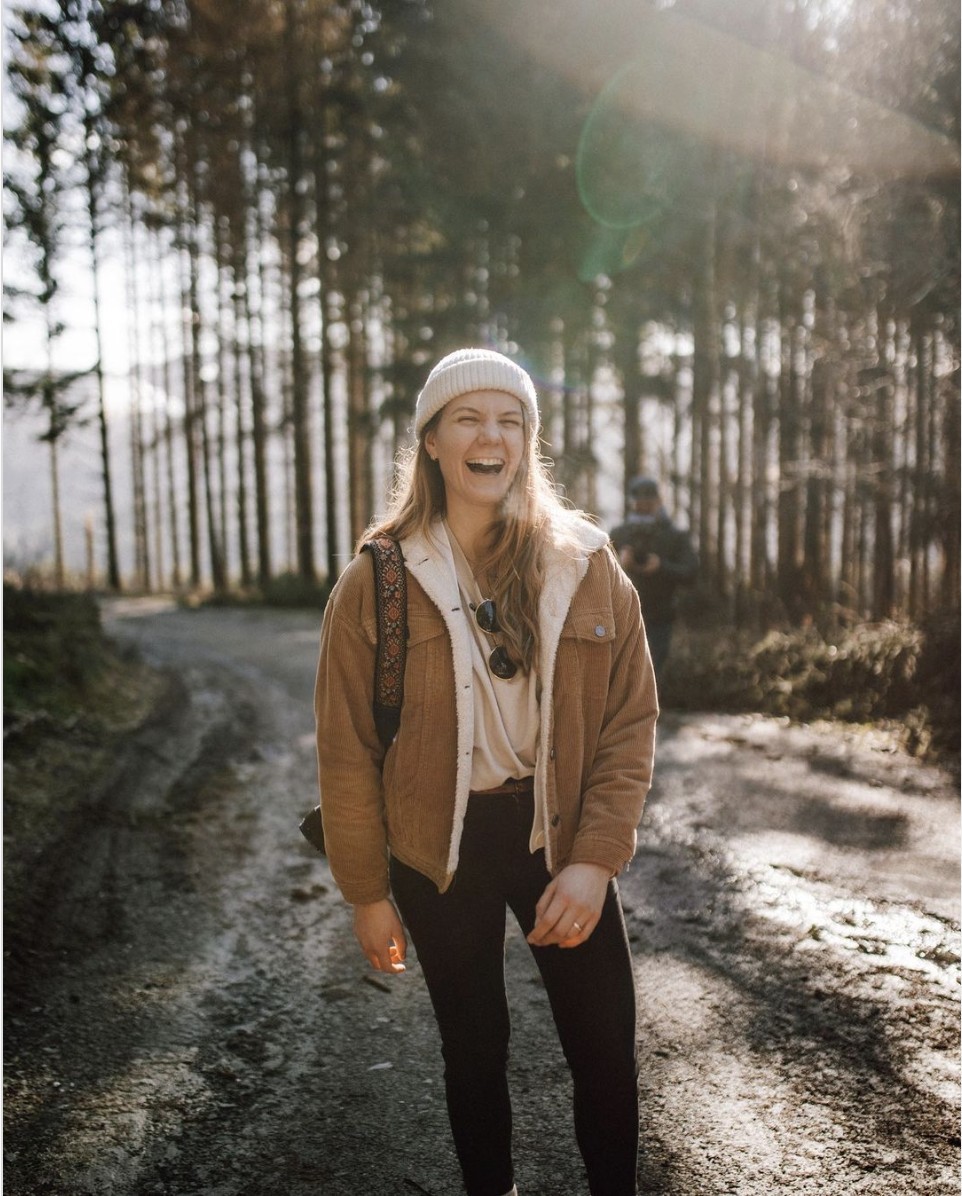 Nature is one of the most stunning backdrops you can choose for your fashion photography. The best thing about picking it is that usually, it's more low cost than a studio, the lighting is natural, and the results can be absolutely breathtaking.
Street style for an edgy, dynamic look
When it comes to fashion photography, the streets are friends of many fashion icons online. Street photography not only gives you a ton of different locations so you can bring more variation into your images, but it's also a very dynamic and authentic way of taking fashion photos because you see your clothes and accessories in action.
Walking on the streets that perhaps your followers or viewers also walk on makes you more relatable, and all of a sudden it's easier for your audience to imagine themselves wearing the same outfit you're wearing. 
These are some online icons we think do an incredible job in street style fashion photography: 
Grece Ghanem's feed is full of stunning fashion photos and plenty of them include her walking in downtown Montreal. The Instagram account is curated by her daughter, pictured in the image below: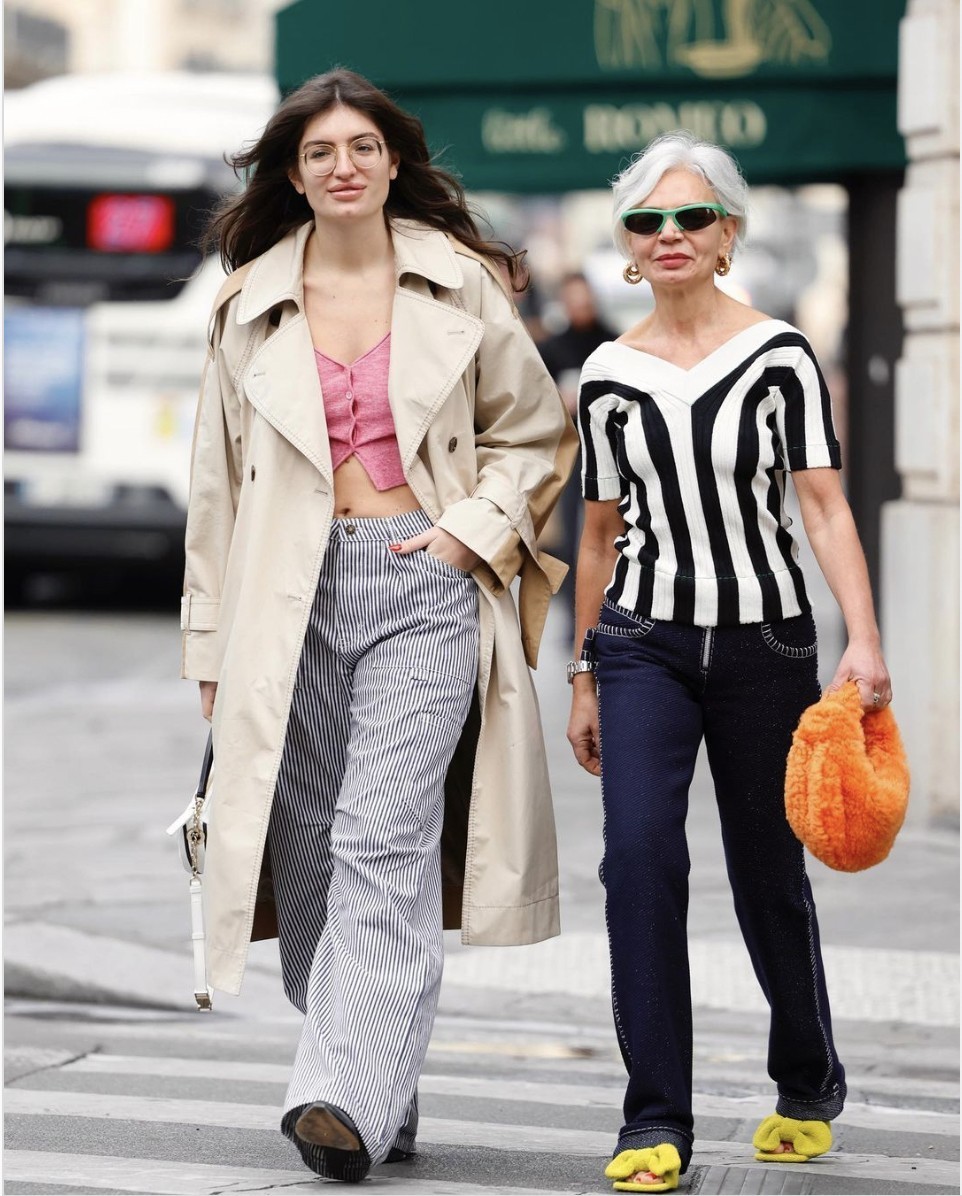 Another one of our favorites is Babba C Rivera; living in New York, she shoots plenty of her outfits on the streets we all know and love from movies, photos, and so on.
Here is a great example of her posing in front of nothing other than the NYC brownstones we all dream of living in.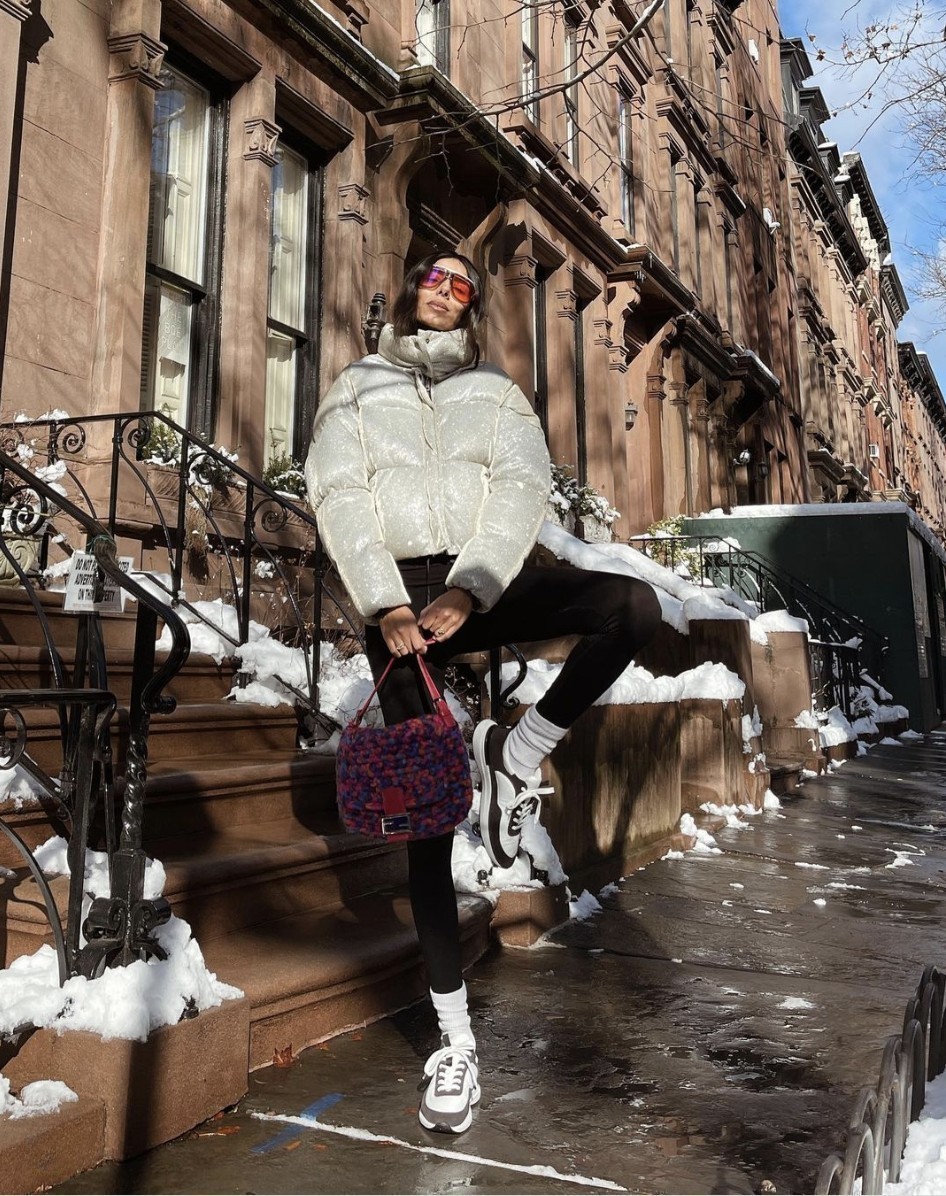 Street style photography is great for giving your photos a dynamic look, creating a more chill and edgy style, and making your fashion photography a lot more relatable.
Magazine cover mockup for a slick, high-end look & feel
Another way you can grab your audience's attention is by creating your image in magazine-style. Like this: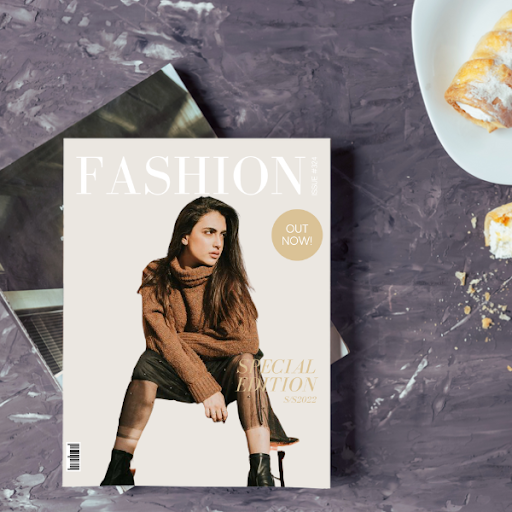 We created this using Designify in just a couple of seconds. You can too. Simply:
1. Pick an outfit photo of your choice — the background should be plain with little to no objects in the background.
2. Now go ahead and drag and drop it into Designify.
3. You'll see the AI doing its magic while it generates plenty of different designs. 
4. Scroll down to the Fashion section > and select the third option; this will give you a clean fashion cover.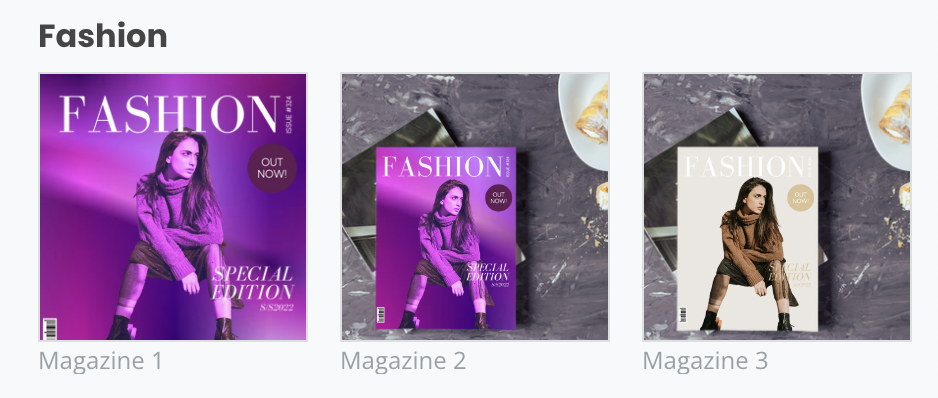 5. Then click on > Download. Now the image will save to your desktop as a PNG. And that's it; you're ready to go with a unique Fashion Magazine image you can use as a mockup or even a social post. Neat, right?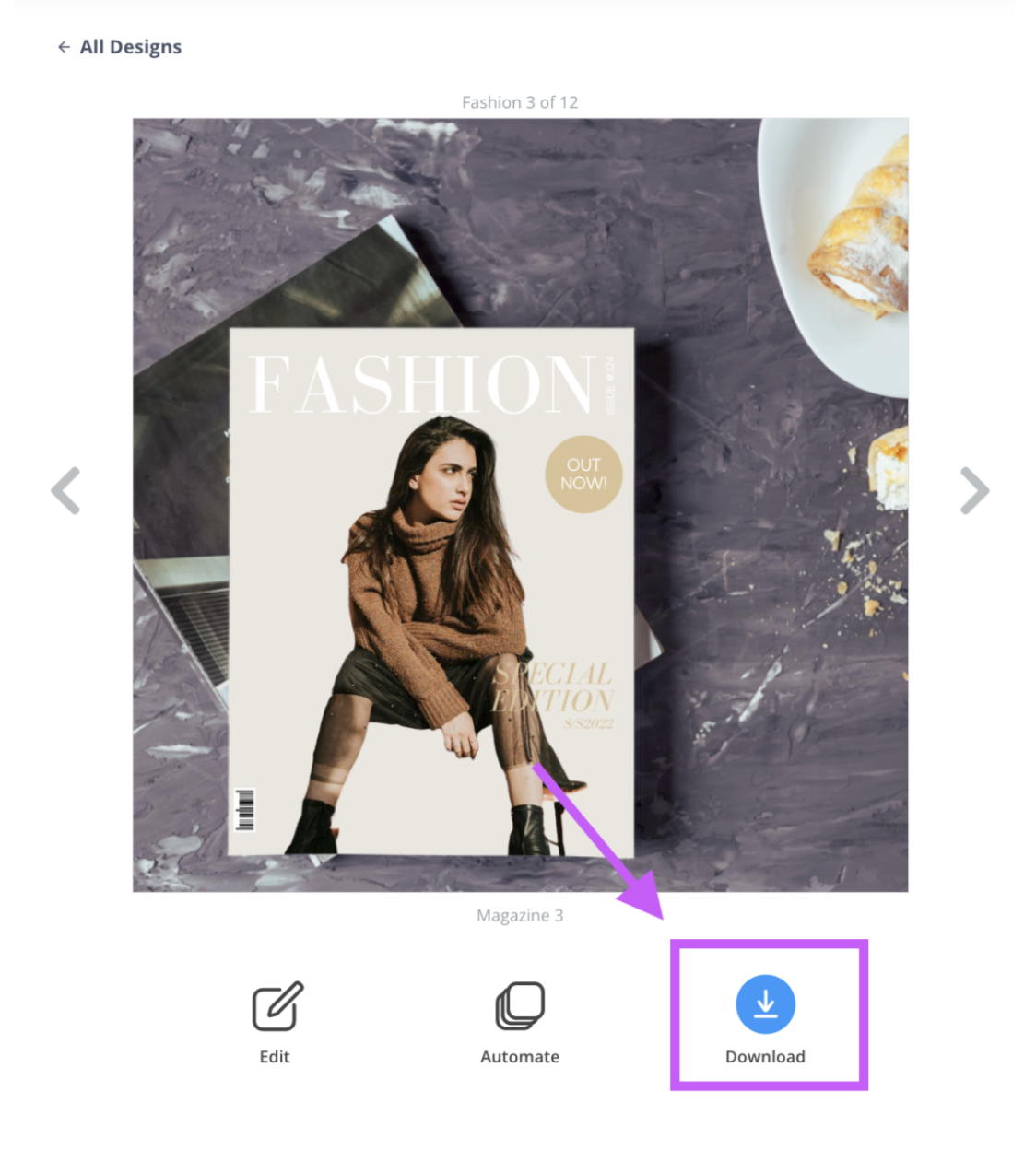 Photo studio shots to keep your fashion photography scalable
One of the most scalable ways to shoot fashion photography and make sure you can use it in a ton of different channels, with different backgrounds, colors, and designs for campaigns is to shoot in a studio.
Here you can control the lighting so you can duplicate the process again and again and again. If you do your setup in the right way, you can easily remove the background after using remove.bg or create a fashion photography background in seconds using Designify.
Want to find out more about how to shoot photos in a studio so you can remove the background after? Check out our latest post on photo studio tips for easy background removal.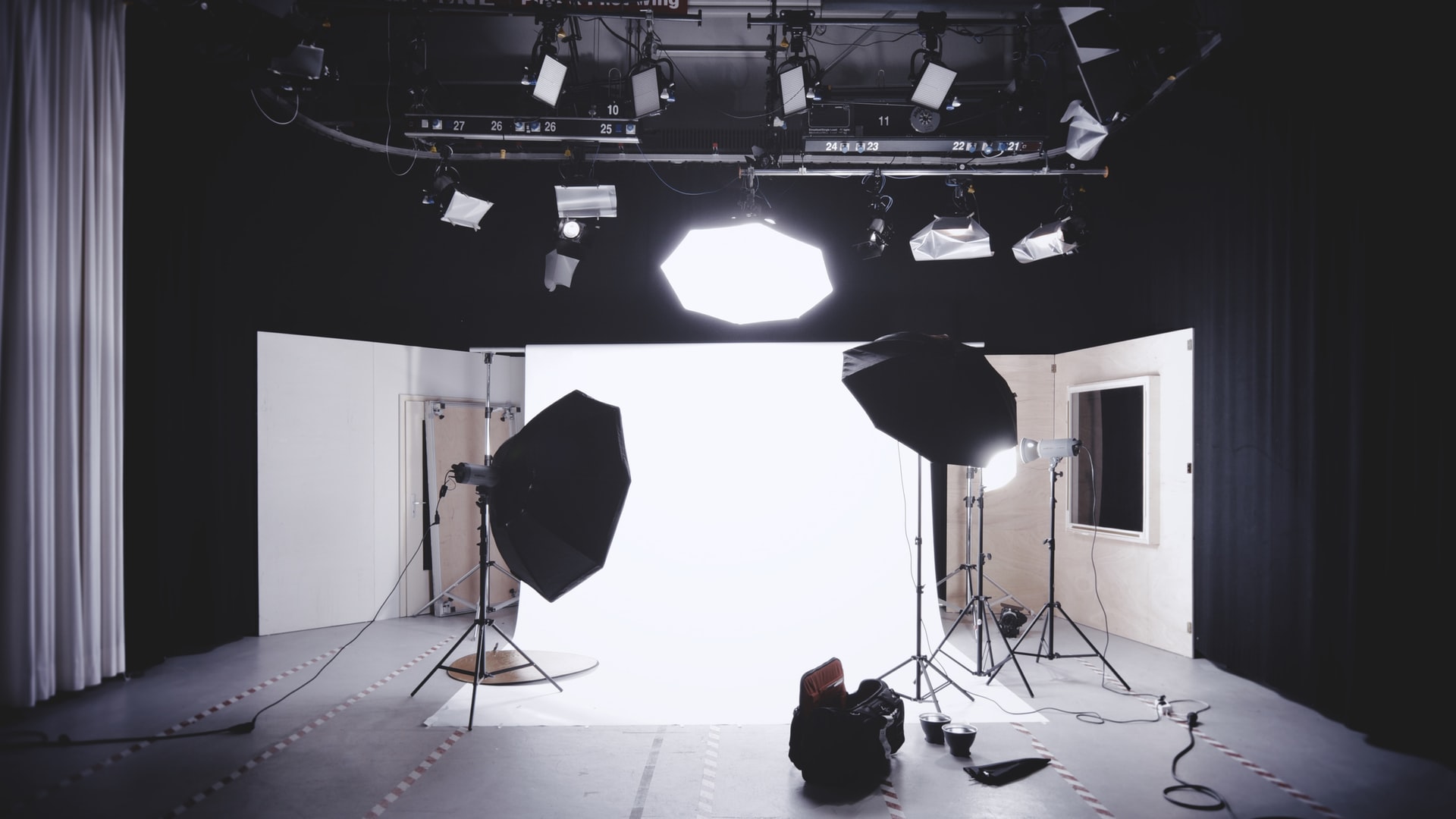 If, on the other hand, you want to create a photo studio look and feel within seconds, you can use the Designify photo studio presets: 
1. Choose your image.
2. Drag and drop it into Designify and wait for it to do its magic.
3. If you scroll down to > Profile Pictures, you will find a ton of photo studio designs. These are all pretty plain and neutral backgrounds you could easily also achieve in a photo studio.

4. Go ahead and select your favorite one and click on > Download to save it as a PNG to your device.
Voilà! We just helped you avoid the hassle of shooting in a photo studio altogether.
Catwalk to add a high-end touch
Another great and much-loved background for fashion photography is the catwalk. This background will also give your photo that fashion icon finish, a more dynamic look and feel and set the stage for your outfit.
To create a virtual catwalk background for your fashion photography, go ahead and:
1. Choose a photo where you can see your entire body with a fashion catwalk flair — you're either looking and standing straight at the camera or walking straight towards the camera.
2. Open up Designify and drag and drop your image onto the platform. 
3. Scroll down to > Fashion and select > Catwalk.

4. Now hit > Download, and the photo will download as a PDF. Could it be more simple, really? 
Here's the photo you end up with: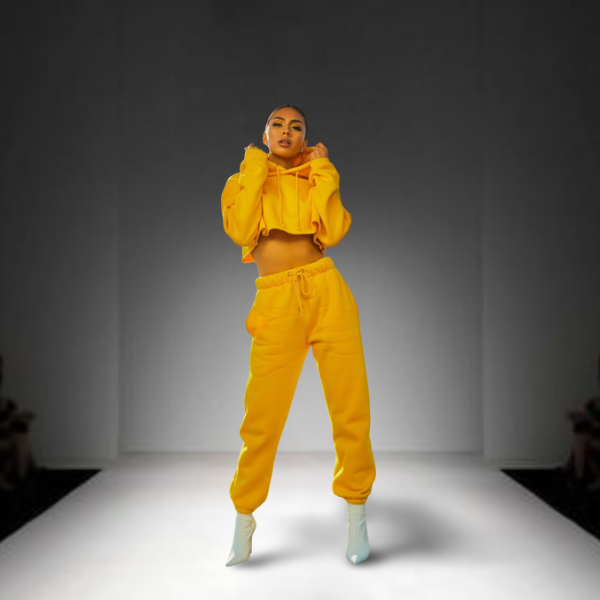 You can also upgrade to Designify Premium for more high-tech features like high-resolution images and bulk photo processing. 
That wraps up our tips on best backgrounds and backdrops for fashion photography. Whether you're an influencer, hobby photographer, or blogger, Designify can save you a ton of time and give you plenty of options to shoot your fashion photos at home and edit them later. Want to give it a try?