As an avid remove.bg user you know how to quickly get rid of a photo background. But what about videos and GIFs?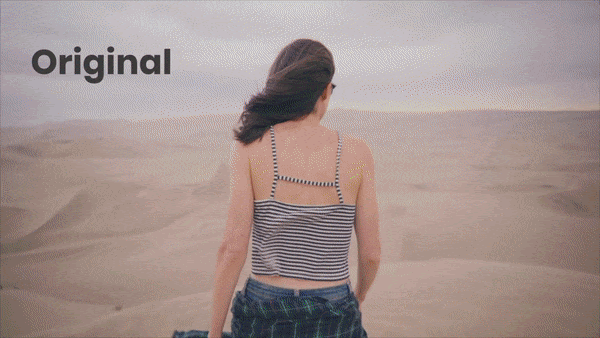 Introducing Unscreen: Pick a video or GIF and within seconds you'll see the same clip with the background removed – all 100% automatically. Producing background-free video has never been easier!
Pick your clip, edit it, download and share it right away. All online and free!